Painted calipers and put on covers today w/pix
10-17-2009, 07:02 PM
Painted calipers and put on covers today w/pix
---
I know, I know. Caliper covers are generally laughed at. But I had a friend bought a set, wouldn't fit is car - his wheels are deep dish Bullets. I took them off his hands on the cheap. So today, we painted the Cherry Bomb's calipers Torch Red and applied the MGP covers.
Let me say, had we not painted the calipers first, and then the clips and nut/bolt on the covers, yeah, these would have looked cheesy. I do have a clearance problem with the back driver's wheel. We'll fix it tomorrow. Got tired of messin' with it today.
these two pix above and below show the clearance issue and the scuffs because of. Scuffs can be polished out, but crap.
---
Last edited by Batenswytch; 10-17-2009 at

07:05 PM

.
10-19-2009, 09:07 AM
---
Well, its ludicrously simple to do, and pretty self explanatory IMO - the only hickey, as I mentioned, is the clearance and others may not run into this problem. Again, I'd go for paint rather than the covers though - it'll save you $150.00 or more that you could put into something else. ;-)

And thanks for the no-flaming!
10-21-2009, 05:19 PM
---
Update: Clearance issue has been resolved. It wasn't pretty, but it worked. Had to shave a bit off the top on the face of the rear caliper with a grinder. Annnnd its raining buckets, so I'll have to wait until tomorrow to wash her up and get her detailed so I can get new pix.
10-22-2009, 07:43 AM
---
Looks nice GhostHorse. Painted my calipers with the Dupli-color paint from Autozone a year ago and they are already showing some wear. Those covers have a nice smooth finish unlike the paint ~ and I've got the clearance.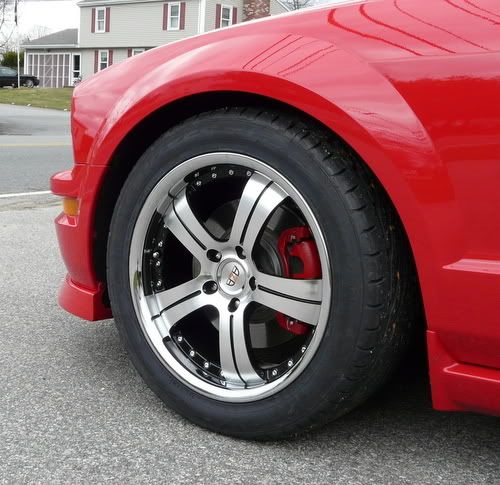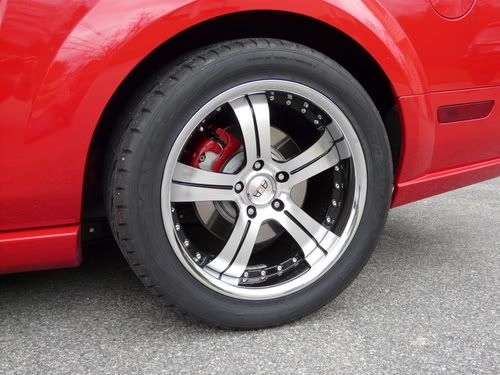 10-22-2009, 07:21 PM
Thread
Thread Starter
Forum
Replies
Last Post
5.0L V8 Technical Discussions