To Do or Not To Do - Painted Rims Black
10-18-2009, 08:43 PM
To Do or Not To Do - Painted Rims Black
---
OK - So I'm about to drive to Jersey and get my Hood and Bumper painted up. My buddy is going to blend them into my fenders. I can pretty much do whatever I want as far as paint goes and just pay for supplies. Well thinking of all my options so I wanted to run them by you all on the forum. I'm thinking about painting my rims black, along with my calibers red. Hood and bumper to match the G5 paint code. Been thinking about vinyls - I know a lot of guys don't like that look, but when done right I like a lot. Been contemplating some old Boss hood and side stripes like Foose did on teh 05 on Overhaulin in red. Here is a couple mocks I've been playing with, I have a 4" hood coming and a Cervinis C-Sereis bumper ready for paint. Any input would be appreciated.
Painted Rims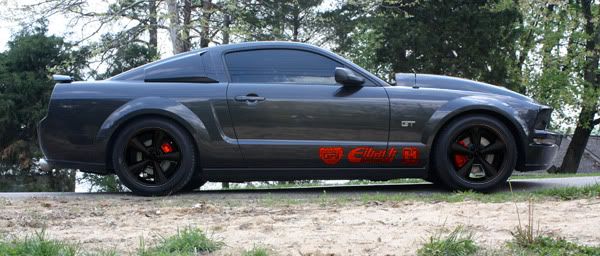 Rims Now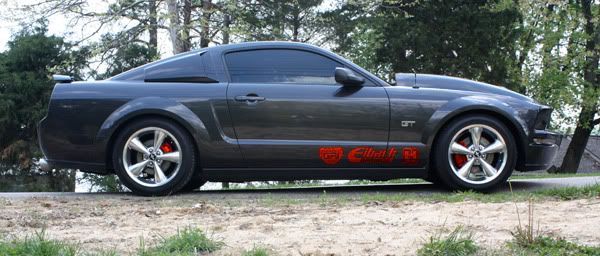 Hood Calibers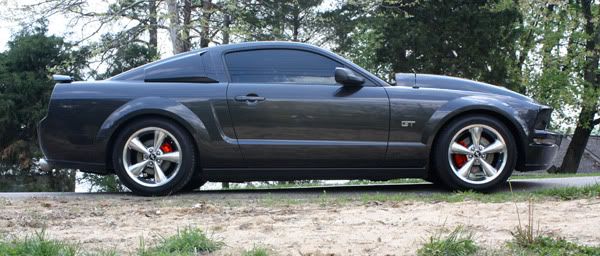 Foose Stang
http://images.google.com/imgres?imgu...WeNYy4NqnrrOMH
---
Last edited by -SHIFTY-; 10-18-2009 at

11:37 PM

.
10-19-2009, 12:43 AM
2nd Gear Member
Join Date: Apr 2009
Location: Sk
Posts: 351
---
I'm sure your know, Ford sells 18' Gloss Black Bullits. It may be cheaper than painting current rims, and way more durable. Here's a pic of my car.
My car came with your rims, I had the dealer swap them for fanblades, I did not like all the chrome, then a week later I got the black rims.