Anyone running SHR flush-mount 1/4 louvers with rear window louvers?
11-21-2010, 03:50 PM
11-21-2010, 08:25 PM
11-21-2010, 10:35 PM
4th Gear Member
Join Date: Feb 2007
Location: Orlando
Posts: 1,143
---
Yes, you are right mfc, it is the cervinis spoiler.
Sorry for the thread hijack, but here are the pics you were asking about stealth.
To comment on the OPs multicolor scheme, I think that it would be too busy.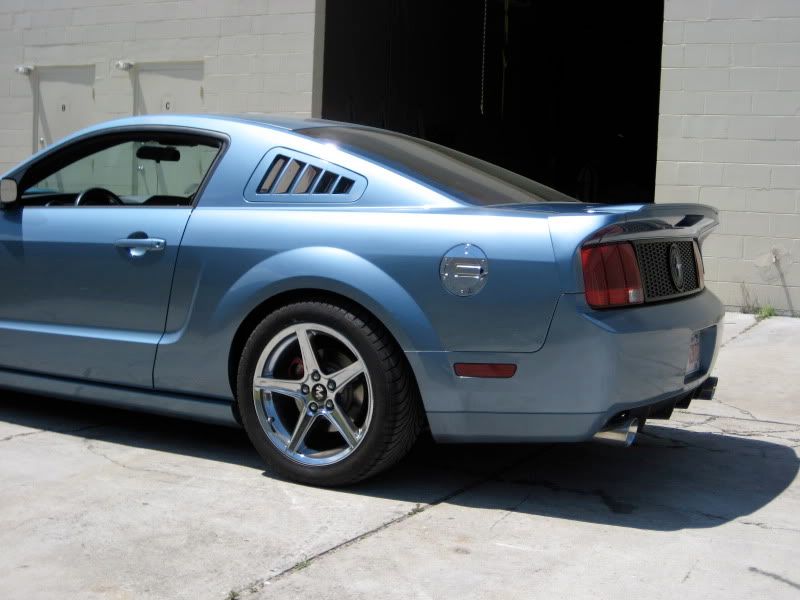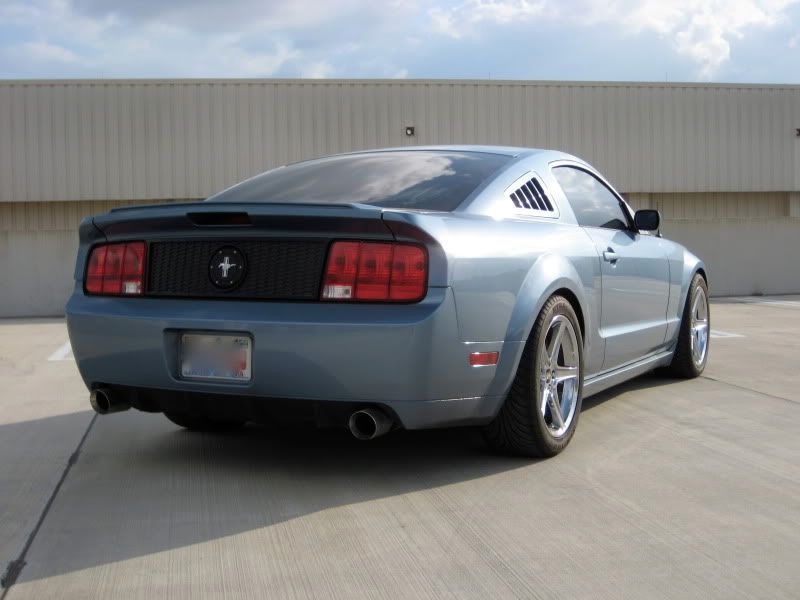 11-21-2010, 11:01 PM
---
Looks good Fred, I'm considering that spoiler one day maybe.

OP, I would leave them black, see how it looks and maybe go to the chop section and have a photoshop done and see what it looks like. If you're getting stripes, it may look god with the stripes continuing on them.
11-22-2010, 10:18 AM
---
I posted up a thread of someone's car from AM with the louvers, and asked them to paint it white for me. No responses yet.

I like that cirvinis spoiler, but my personal favorite is the gt500. I just wish it wasn't so common.
11-22-2010, 10:26 AM
---
Give the chop shop guys some time. They always get it done.
11-22-2010, 07:17 PM
---
Well Xeno did a really great job of it, and here is what he gave me
I really like the way that flows. Now I just need 600 dollars.....
11-23-2010, 03:35 AM
---
Thats a very interesting looking wing.. I was sure it was a Saleen..
11-23-2010, 07:20 AM
4th Gear Member
Join Date: Feb 2007
Location: Orlando
Posts: 1,143
---
Saleen is very similar, but there are some differences. You don't see the Saleen with this spoiler by itself very often, it usually comes with that kinda obnoxious second spoiler that goes over it.
As far as differences go, the center break light area is recessed on mine, leaving room for the original light to shine through, while the Saleen version brings their light all the way out on the spoiler with no indent and makes the brake light longer and thinner. It also seems skinnier on the edges to match up with the bumper. Take a look:
http://www.distrocar.com/2007-saleen...tion-rear-view
Still a cool design IMO. and to the OP, I got this spoiler mainly because it wasn't a very common wing, but the gt500 certainly looks good too.
11-24-2010, 12:16 PM
---
Well come on now guys. This thread isn't dead yet. I still need to see some more pictures. Just 1 won't do it. Lol.
Thread
Thread Starter
Forum
Replies
Last Post
Vendor For Sale / Group Buy Classifieds
The New S550 2015-2020 Mustang
Vendor For Sale / Group Buy Classifieds