I installed a 4-channel relay center, that is remotely controlled for various
lighting I plan to add later on. I installed an LED strip on the front underside
of the hood, and wired it to CH_D of the center.
PRODUCT:
$8.00 on eBay with remote, no battery in it...
WIRING SCHEMATIC:
When I got it, the power terminal block was installed backwards:
FIX:
I will still get my money back after complaining the terminal was put in backward.
I guess they do everything backwards in China.
MOUNTED IN VEHICLE:
Power run to all "B" terminals, and the LED strip load placed on CH_D Load Terminal "A"
LED STRIP OFF:
LED STRIP ON PRESSING "D" ON REMOTE: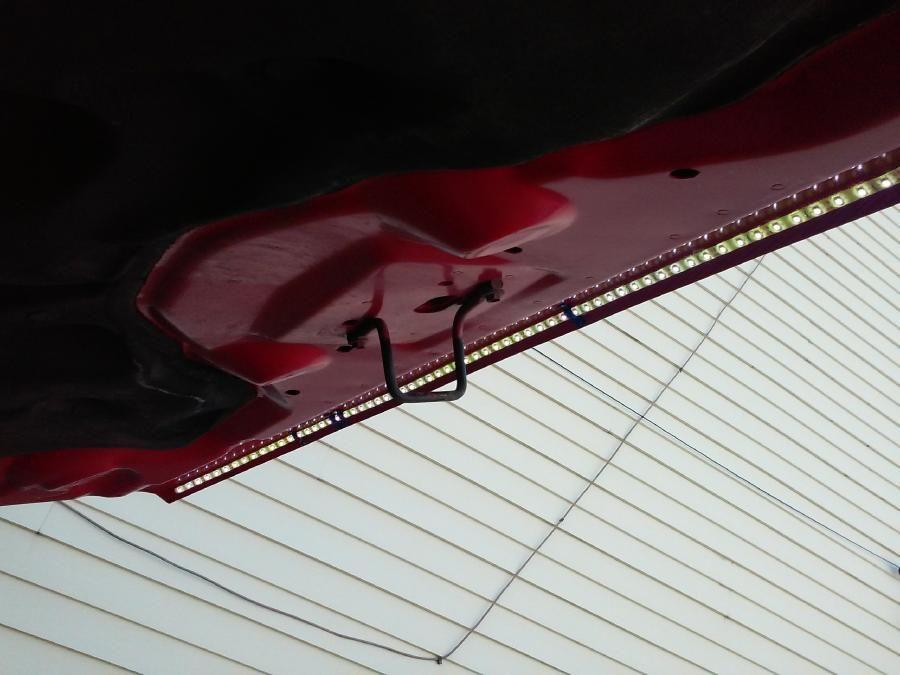 All buttoned up:
They also have a sound board, with nine ground terminals that takes a MicroSD card.
When you ground one of the nine pins, the appropriate MP3 will play. So, I can play at least
four sound effects remotely in conjunction with this 4Chanel relay center. Since I am using
a Starship motif, I can play related soundFX with lights I plan to add later.

DEMO