Show me your spoiler!
06-12-2010, 09:11 PM
---
06-12-2010, 09:21 PM
06-12-2010, 11:09 PM
06-13-2010, 12:26 AM
06-13-2010, 01:50 AM
---
This depends on what you like and what your car looks like. Which louvers do you have? If you have the Roush louvers either spoiler looks great. If you've got more vertical slotted ones rather than diagonal, stock or a ductail looks better. But then again I pay probably a bit too much attention to detail and am a perfectionist.
I'm a bit biased toward the GT500 'cause that's what I have, but the Roush is freaking sick as well. It'll give you that badass dragster look. They don't look good on V6's tho. The meatier looking GTs suit them better.
I think to an extent even the stock spoiler is functional. That's what I had on mine and I remember it did have downforce. There was once a fly that got stuck on it and couldn't escape until I came to a stop.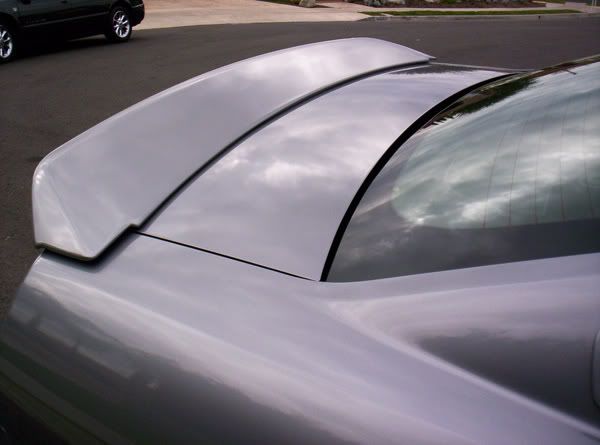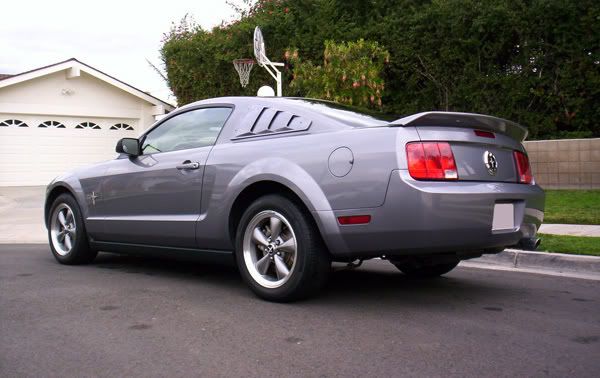 Though this is probably the exception and not the rule, I had to go through three spoilers from the Spoiler Store before I got an acceptable one... and even then it wasn't perfect. But since it's not the real deal I decided it was fair enough.