Questions on Guages.
09-04-2011, 05:09 PM
---
09-06-2011, 11:15 AM
1st Gear Member
Join Date: Jul 2010
Location: Connecticut
Posts: 131
---
Originally Posted by
2007CalSpec
The purpose of a wideband A/F gauge is to give you the exact air/fuel ratio in either Stoichiometric units (14.7 being optimal) or Lambda units (1.0 being optimal).
A narrowband can only tell you "RICH" or "STOICH" or "LEAN". Even with a wideband sensor, the gauge would read either "RICH" or "STOICH" or "LEAN" and blink like a Christmas tree light because it won't have a digital read-out telling you what your air/fuel ratio actually is.
12-15-2011, 09:21 AM
Join Date: Oct 2011
Location: Nevada
Posts: 1
---
I need help. I bought the triple dash pod for my '06 GT with Autometer Volt meter, oil pressure and water temp 'cause I heard they'd be easy. The volt meter works fine but the oil and water only go all the way left or right because their getting signal from the computer which goes to the idiot light so it only reads OK or bad. Any advice? Is there an adapter for the water temp?
12-15-2011, 01:04 PM
4th Gear Member
Join Date: Aug 2006
Location: LA
Posts: 1,201
---
no cutting of the dash is required
Nothing wrong with a cut here and there...the occasional slice...adding a gaping hole or two or three...blocking up other holes...gives the car character.
Go the total sleeper route as I did (pic)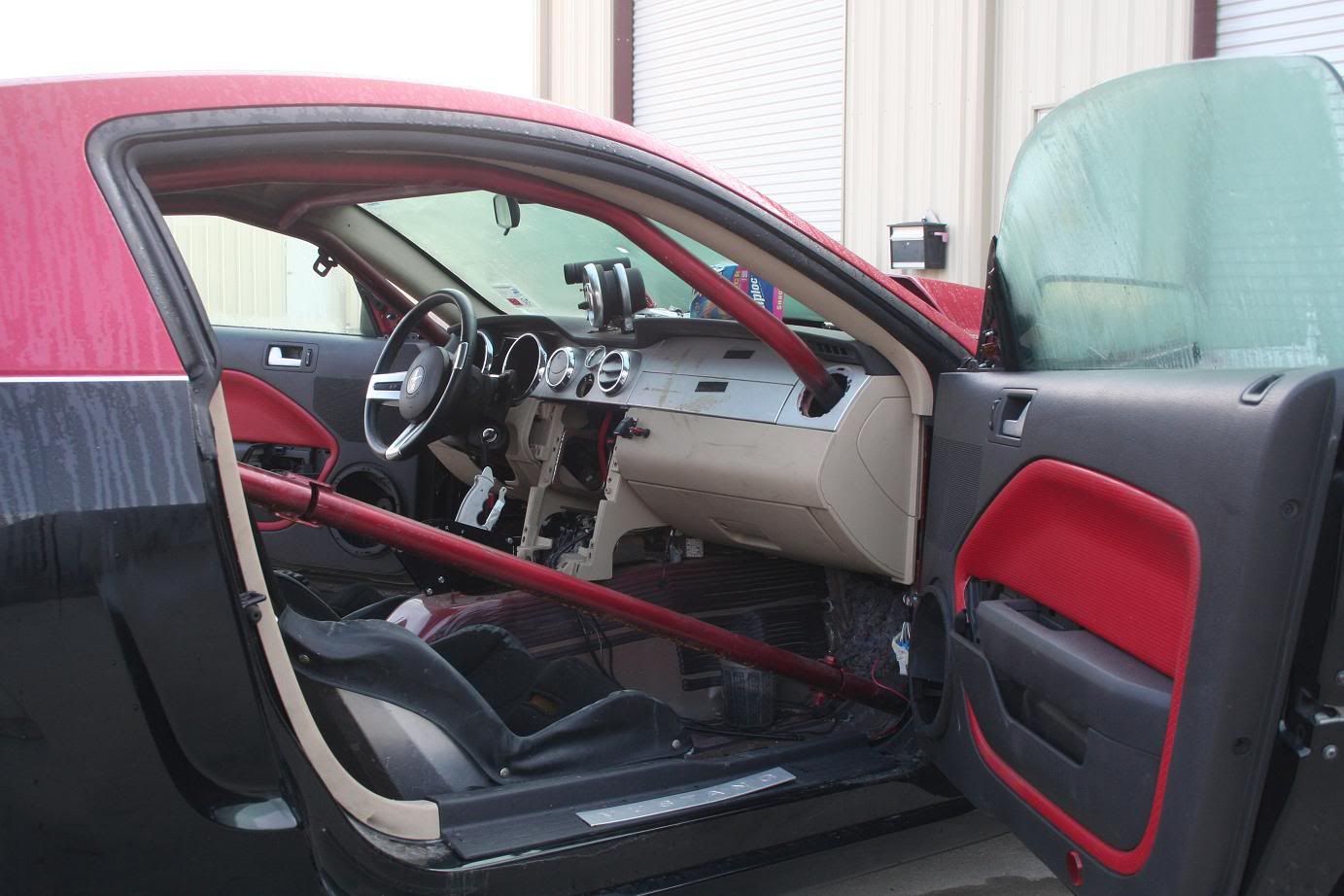 Thread
Thread Starter
Forum
Replies
Last Post
4.6L (1996-2004 Modular) Mustang