Post up your dyno numbers and your mods
10-31-2011, 01:10 PM
10-31-2011, 01:23 PM
5th Gear Member
Join Date: Jul 2006
Location:
Posts: 3,834
---
675 Rwhp ; 666 torque
VMP TVS; high flow cats w x pipe.. Ford racing cold air intake; bunch suspension mods etc..
---
Last edited by cheftjpeck; 10-31-2011 at

01:52 PM

.
10-31-2011, 01:37 PM
3rd Gear Member
Join Date: Oct 2006
Location: St Louis, MO
Posts: 962
---
11-01-2011, 07:06 PM
Join Date: Dec 2007
Location: New Jersey
Posts: 6
Dyno my new engine at Haldeman Ford Dyno Day
---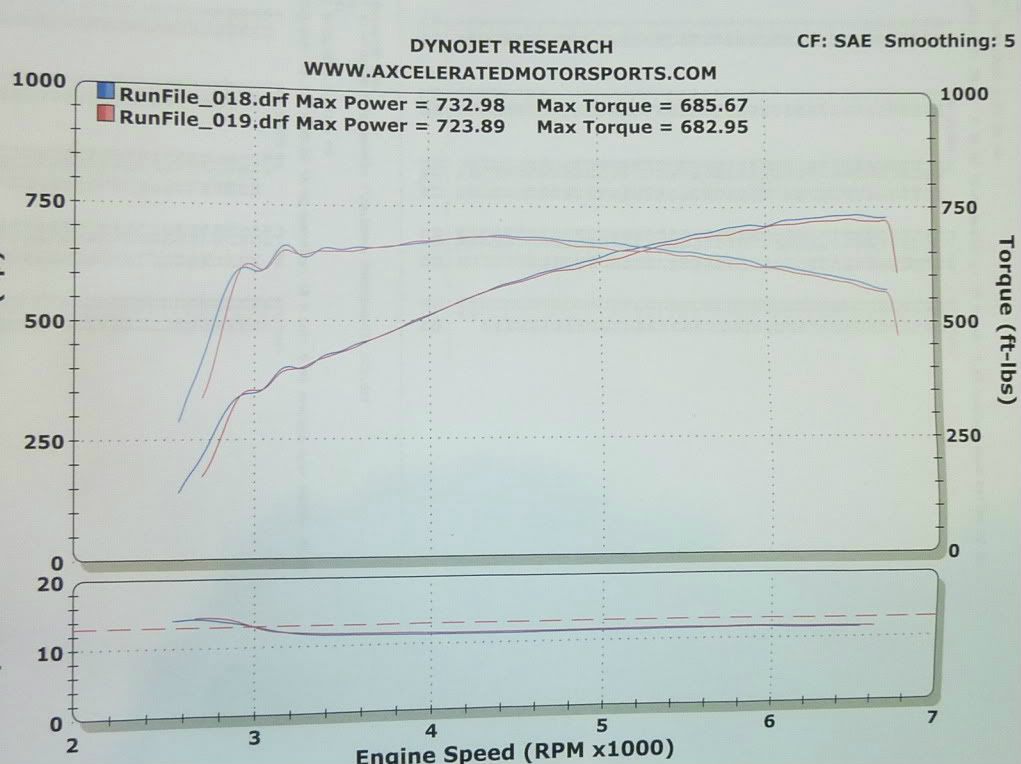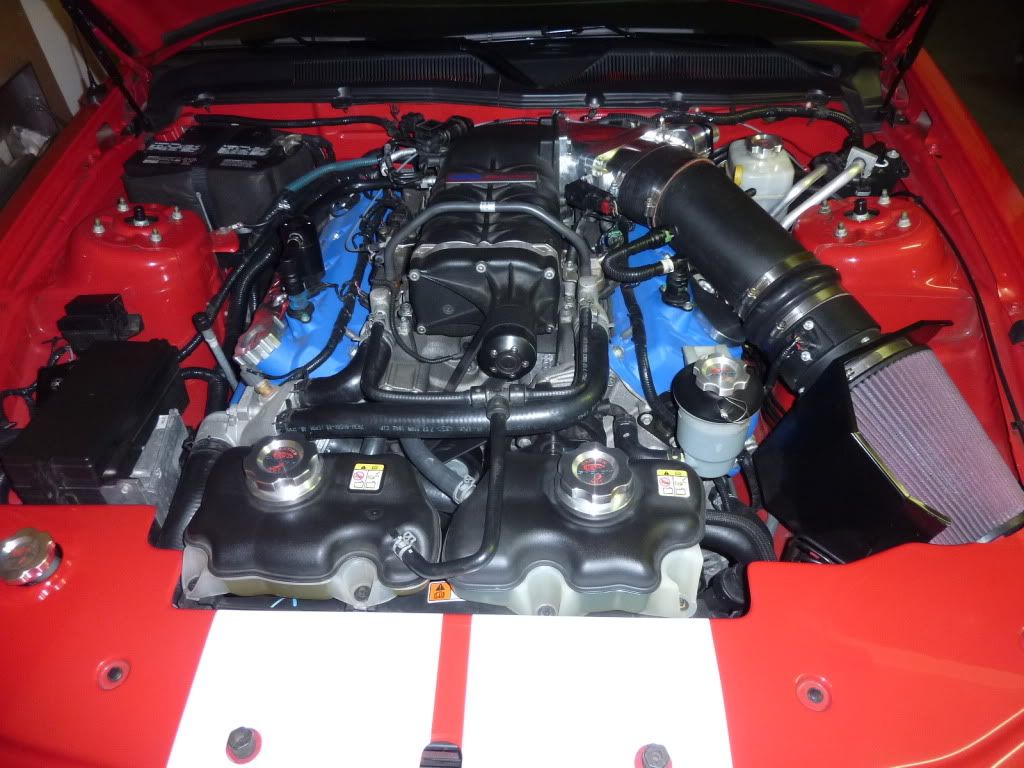 07 Shelby GT500 Alum Blk ,diamond pistons,Manley Pro I beam rods,CNC ported Cyl heads,self ported TVS supercharger & int manifold,L&M 72MM TB & Plenum,Ford GT Cams,tubular K member and radiator support, Transmission has Corvette ZR1 gears and synchro's with 2.66 1st, Dyno @ 733RWHP tires slipping on the rollers.At the track short shifted 1st & 2nd at 5000rpm while spinning the tires thru & into 3rd in a successful attempt to keep above 11.5sec due to no roll bar at 133mph.Tuned by Jim LaRocca
---
Last edited by hydro; 11-30-2011 at

11:08 PM

.
11-01-2011, 07:19 PM
---
SLP Longtubes, SLP O/R X, AllFlo "cats", K&N intake, Reichard Racing Intake Manifold, glasspacks welded into stock cat back.

numbers in sig
---
Last edited by turbo232; 11-01-2011 at

11:47 PM

.
11-01-2011, 11:24 PM
---
Magnaflow Comp Exhaust
Bama 93 Racing Tune
C&L CAI

AutoDyn 30

Below was the Max in each Category:

Test: Base pull-3
Page1
Range: 2300 RPM - 7200 RPM

EngSpd: 7200 RPM @7200 RPM
STPPwr: 343 CHp @6600 RPM
STPTrq: 316.6 Clb-ft @4600 RPM
A/F 1 : 9 Ratio @2300 RPM
A/F 2 : 15.3 Ratio @2400 RPM
ElpsTm: 5.5 Secnds @7200 RPM
AxPrs1: 0.08 psig @3000 RPM
Air_C : 0 CFM @2300 RPM
Speed : 130.5 mph @7200 RPM
Thread
Thread Starter
Forum
Replies
Last Post