The Cure for the 4x4 Look (Stock Springs)
01-29-2012, 08:00 PM
4th Gear Member
Join Date: Jan 2007
Location: Palm Beach to South Carolina
Posts: 1,567
The Cure for the 4x4 Look (Stock Springs)
---
Since I couldn't lower my '08 Mustang GT due to my rediculous driveway angle in SC, I decided to go in another direction...
American Muscle GT500 Wheels... 18x9s in the front and 19x10s in the rear.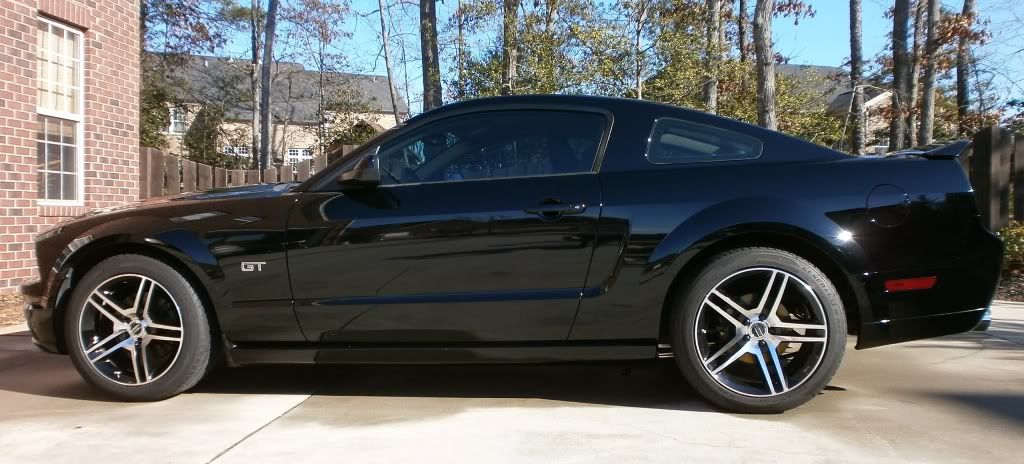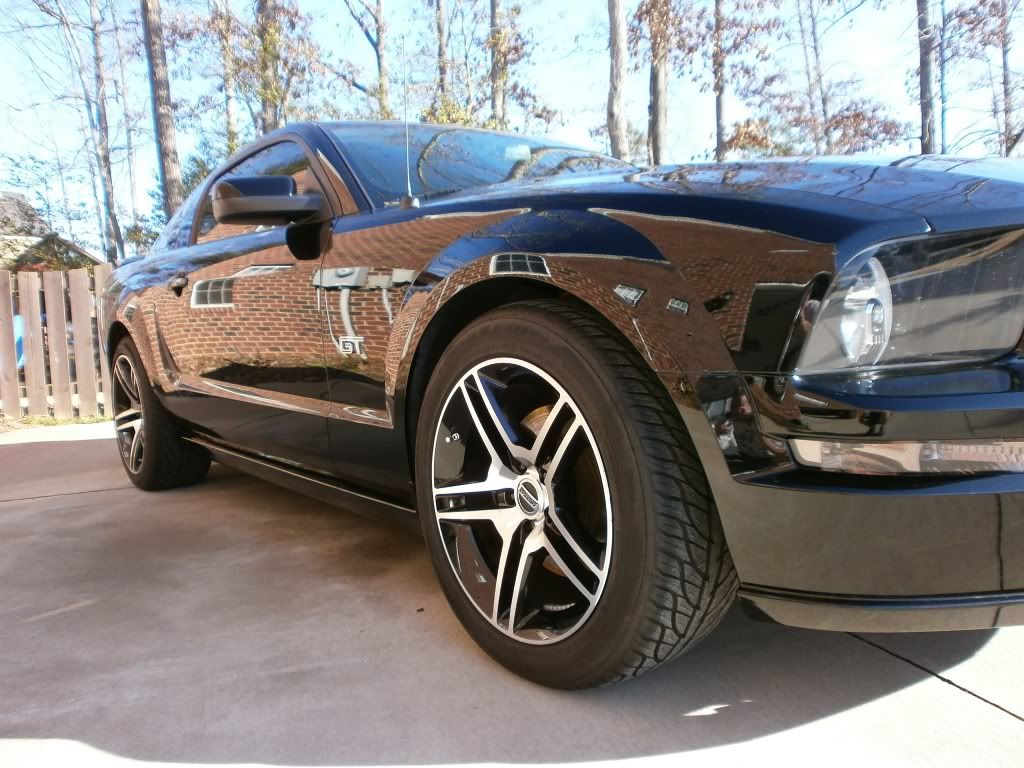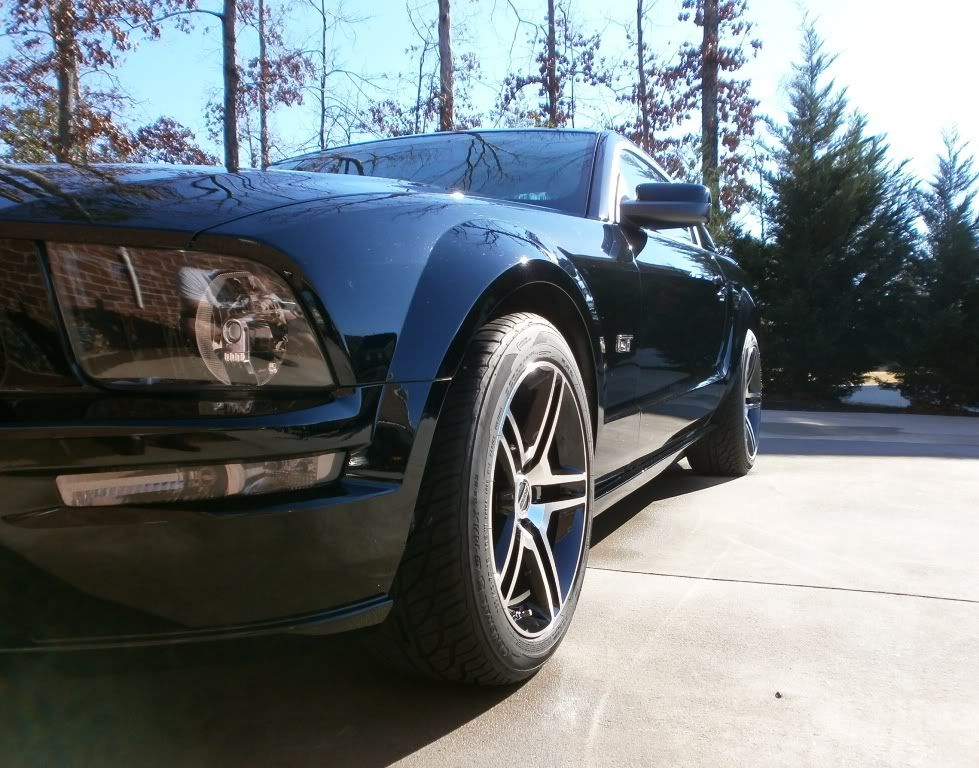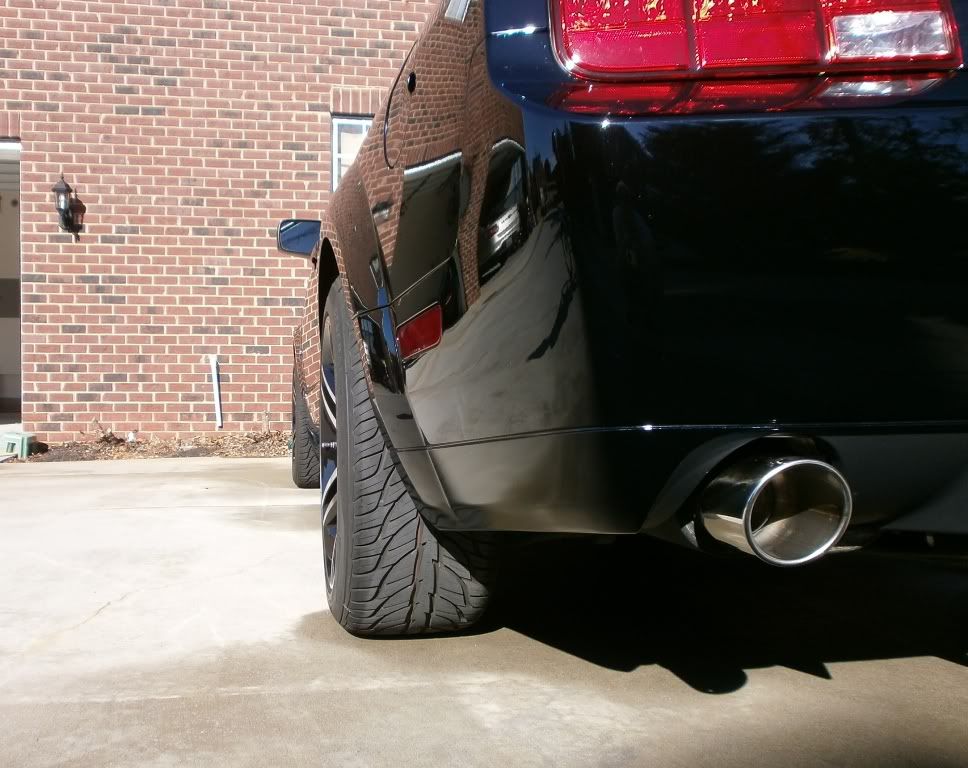 What do you guys think?
---
Last edited by jdmcbride; 01-31-2012 at

08:13 AM

.
01-29-2012, 09:29 PM
4th Gear Member
Join Date: Jan 2007
Location: Palm Beach to South Carolina
Posts: 1,567
---
Thanks for the compliments.

Won't be able to lower - I can't believe that I don't scrape now. What really irks me is that my neighbor's driveway that is 5 feet from mine has a slighter angle and would probably be alright with a mild lowering.

Mayo - Love the STR.Ts. They ride great and handle much better than the stock shocks. BTW, they are about as firm as I would like, so going to yellows wouldn't have been an advantage to me as I would never firm them up past the softest setting (which is what STR.T are supposed to be).

The HIDs are stock... ~$500 option. I did upgrade the fog lights to 5000k HIDs from RetroSolutions.