Can you guys tell me what this piece is called?
12-01-2018, 07:29 AM
Join Date: Sep 2018
Location: Texas
Posts: 13
Can you guys tell me what this piece is called?
---
I call it a lower front fascia, but different sites call it different things ITHINK. It was on p car when I bought it and it scrapes all the damn time. Also, are there any recommended ones to replace it with? The boss style one from American muscle seems like a replacement but I want to make sure before I pull the trigger. Also, it's hard to tell from the pics, but it sits significantly lower than the rest of the car and looks kind of goofy imo.
And does the 2010 mustang gt premium come with the GT/CS bumper? Apparently that's needed to install some after market versions of these if I'm looking at the correct things.
And just how hard is it to change? They say 1 wrench but then say 3 hours!? Seems weird.
---
Last edited by SpaceCase; 12-01-2018 at

07:44 AM

.
12-01-2018, 02:49 PM
Banned
Join Date: Jan 2018
Location: Pennsylvania
Posts: 2,326
---
Valance... Whatever... It's part of the front fascia. That also has an integral
lower lip.
AS far as removing it, if it goes over top of the factory bumper cover, then
yeah, you can take it off. Then you will have a few more inches of clearance.
Looks to me, like it is attached to the factory bumper cover, so taking it
off should just leave a factory bumper cover. If not, then you need a whole
new front bumper cover, so put on what you want...
The Mustang GT/CS is an edition, so you would also have the rear trunk
emblem that says California Special, but a GT Premium isn't a CS, no,
and it would not come with the CS additions. That rear emblem can also
be bought and slapped on, so you'd have to runt he VIN to see if it is a
factory GT/CS.
AND Finally, for 2010, there was no CS edition available.... 2011 was the 1st year
for the CS editions, for the newer look... It was '07-'09, '11-'14, then '16-'17.
That bumper cover lower portion is not what the '11-'14 CS editions look like, so that
is some aftermarket add on. This is a 2011 CS Edition: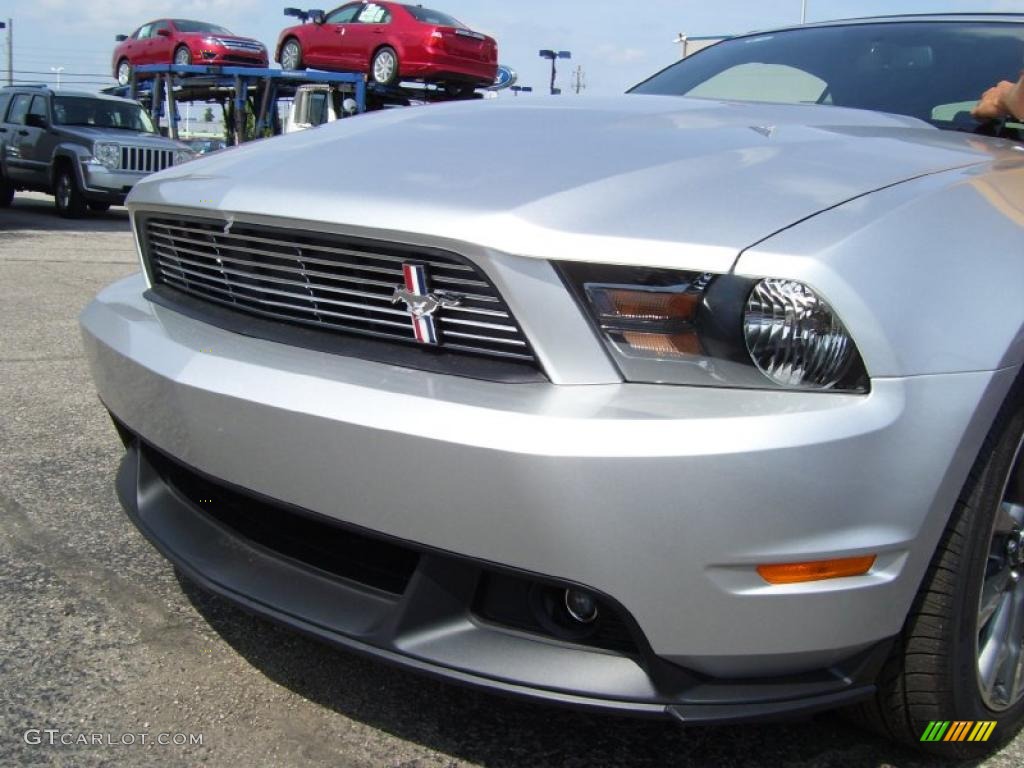 Rear also has a Valance:
Personally, I think all the CS editions should be convertibles....
12-01-2018, 11:45 PM
---
Ford does call those things "valences", whether front or rear, upper or lower. Earlier models like Foxes had one piece valences, no upper or lower, and they were then "valences". The front valence for the '93 Cobra, say, differed from the GT: it lacked those "pockets" on either side. imp
12-02-2018, 08:27 AM
Join Date: Sep 2018
Location: Texas
Posts: 13
---
Well after a few long sessions of searching I found it. Itís a Steeda front bumper splitter. Couldnít find any installation instructions, only a few seconds long clip showing a couple guys putting it on. So I think if I take it off itís going to be a couple screws and some tape. I want this thing off, but hopefully the tape coming off wonít mess up the paint. Guess thereís only one way to find out.
Thread
Thread Starter
Forum
Replies
Last Post
4.6L (1996-2004 Modular) Mustang