ticking and clicking
12-17-2007, 01:10 PM
Join Date: Sep 2007
Posts: 25
RE: ticking and clicking
---
Maybe its the mustang tick? I've heard alot of mustangs doing that tick. I can't view the video because I am at work right now, I will post again after I hear it as soon as I go home.
12-17-2007, 01:25 PM
RE: ticking and clicking
---
Could it possibly be one of the drive belt accessories? It would be an easy thing to eliminate by taking off the belt and turing the wheels by hand and perhaps running the engine without the belt to see if the sound changes - its a long shot since you said the sound is coming from the back of the engine but I would try it.
12-21-2007, 03:00 PM
RE: ticking and clicking
---
so i changed the oil. that was well needed. i drove it around a bit today and the i'm almost certain the ticking is an exhaust leak. the exhaust is pretty low and the first night i had the car i went over a speed bump too fast. so maybe it messed up something? i've already loosened up all the clamps, jiggled the exhaust around, and tightened them trying to get it to tuck more to the body. any tips?
12-22-2007, 02:51 PM
RE: ticking and clicking
---
i looked around today and it seems like the exhaust is leaking right around where the header goes into the rest of the exhaust or it seems like its leaking at the head....somewhere around there. now, is there any easy way of looking at the header? my hands are too big to easily reach up there and check bolts and stuff.
ORRRR anyone in the apex/cary area that knows what they're doing want to help?
mini meet at stephens houses anyone?
12-28-2007, 03:49 PM
RE: ticking and clicking
---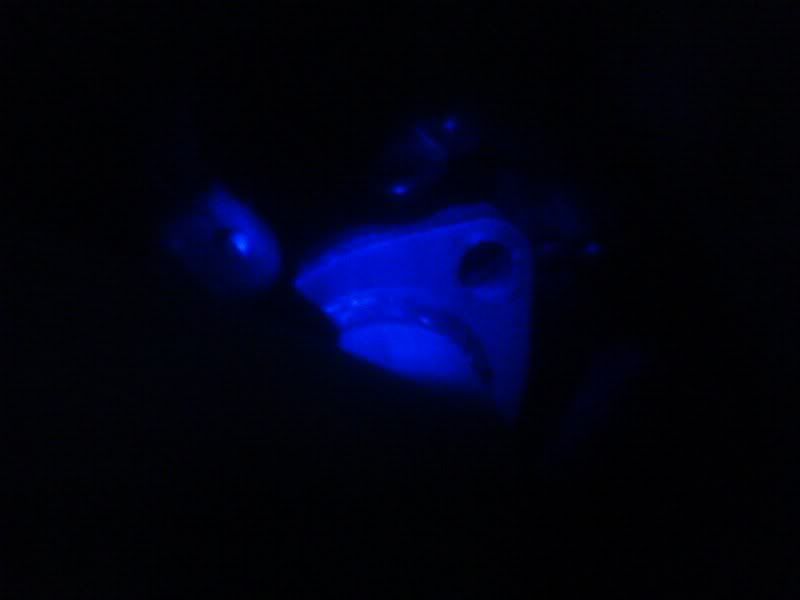 found what was making the clicking. the damn top bolt for the exhaust is non existant. wtf. now i gotta figure out how i can get up there. any easy tips?
12-28-2007, 11:46 PM
RE: ticking and clicking
---
Thread
Thread Starter
Forum
Replies
Last Post