The Saga Begins(2.1L Kenne Bell)
04-07-2010, 01:36 PM
---
Originally Posted by
Hangwire
Oh what a day yesterday. Yes I got the blower yesterday. But yesterday also turned out to be a day in hell at work. I BARELY had time to yank everything out of the Egyptian Pharoah Tomb of a box. I mean seriously Tim I didnt know you did work for the columbian drug cartel he packed this **** nice!
LMFAO!! I told you i had packed it well lol
I didnt want what happened to my blower to happen to this one. Packed as much foam as i possibly could around all the pieces.
Originally Posted by
Hangwire
Unfortunately the guy sent me a text last week and said he forgot to ship some brackets and the BAP. He had it taken out because he was going to sell the BAP....I believe he had adequate fuel pumps in his car. Good thing he noticed though cuz I sure would have and I woulda been like ok bro wheres my BAP
. BAP and brackets will be here today or tomorrow. Hes been an awesome dude throughout the whole process I told him the day I had him reserve it for me I could find somebody with $4,400 cash in hand ready to buy and he totally let me make payments instead.
yea, he's a cool guy. straight up and honest. I had done the same thing for him. I let him make payments on it til it was paid for and then shipped it to him.
Originally Posted by
Hangwire
I looked through every step of the install it is much easier than I thought. I did however start becoming confused at the part where you re-wire the IAT wires to the new sensor. Also started getting confused at the part where you start wiring the IC pump into the positive battery wire cluster. I think seeing those things in person will clear up my confusion. I'm also a little worried about finding bolts and hardware seeing as its not all packaged new and labeled.

Some coolant had made its way out of the intercooler during shipment and i'm hoping it didnt ruin an injector.

Anyways pics n stuff when I get home today and probably more comments/questions.
Well all the bolts hould be taped in the holes to where they go. If they arent taped to the hole, they(the bolts) are saran wrapped together and taped to the part they go to. It should be a very easy straigt forward install.
The coolant shouldnt have come into contact with the injectors. I think i had placed them in a box and then saran wrapped the box itself to protect them.
Glad you finally got it in. Now put that beast on the motor and post lots of vids
04-07-2010, 06:44 PM
---
Ok folks heres the pics.
First Open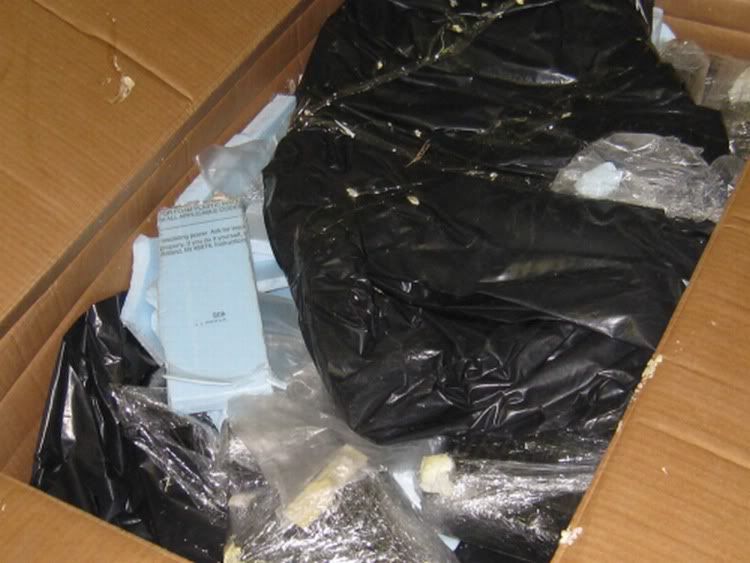 Everything but the Blower manifold, BAP and a few brackets. Intake Manifold gaskets are hidden next to the H/E.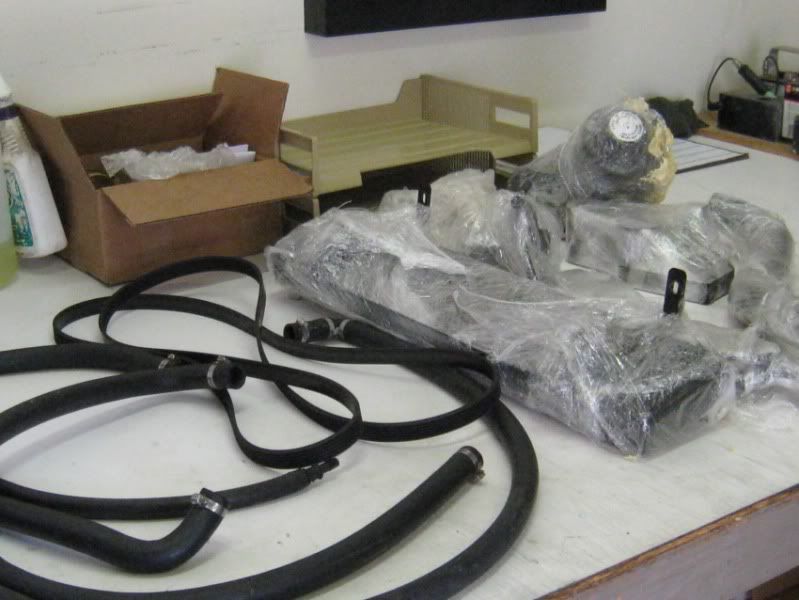 Blower Manifold + Intake Manifold, By-Pass Valve, Fuel Rails, Injectors, Inter-cooler.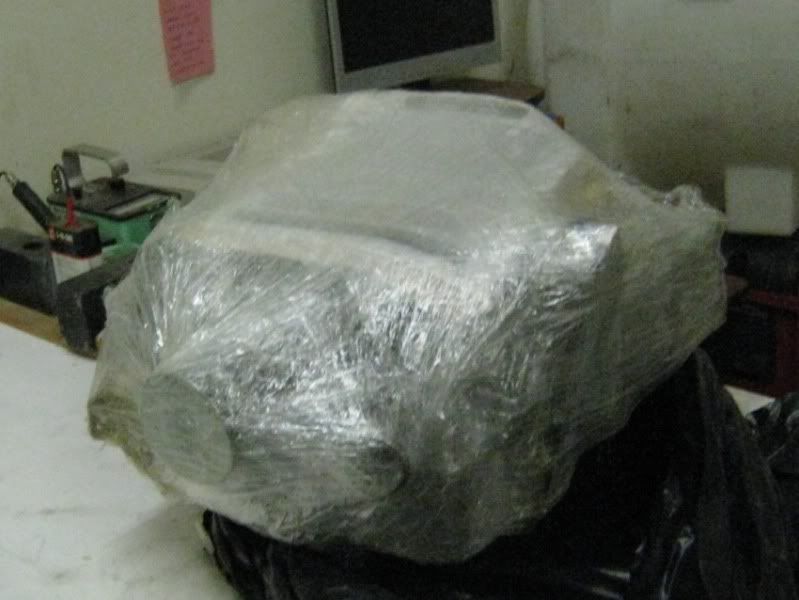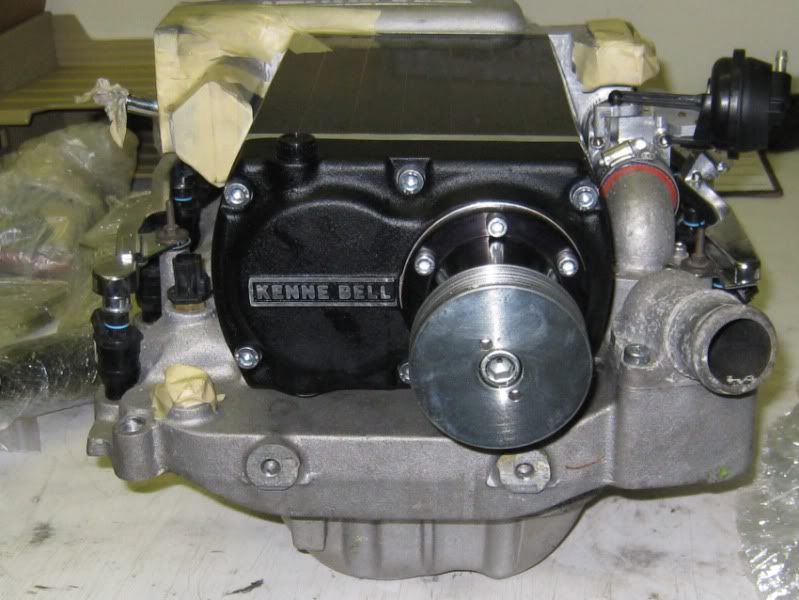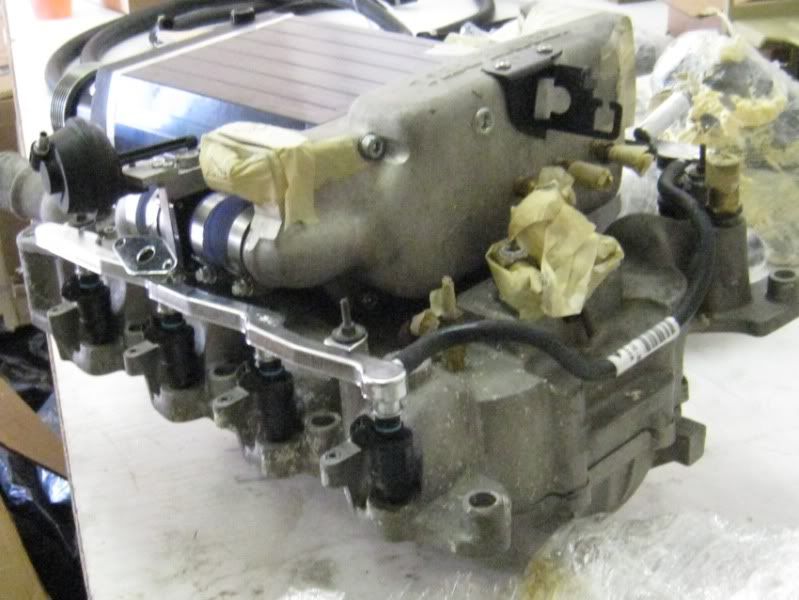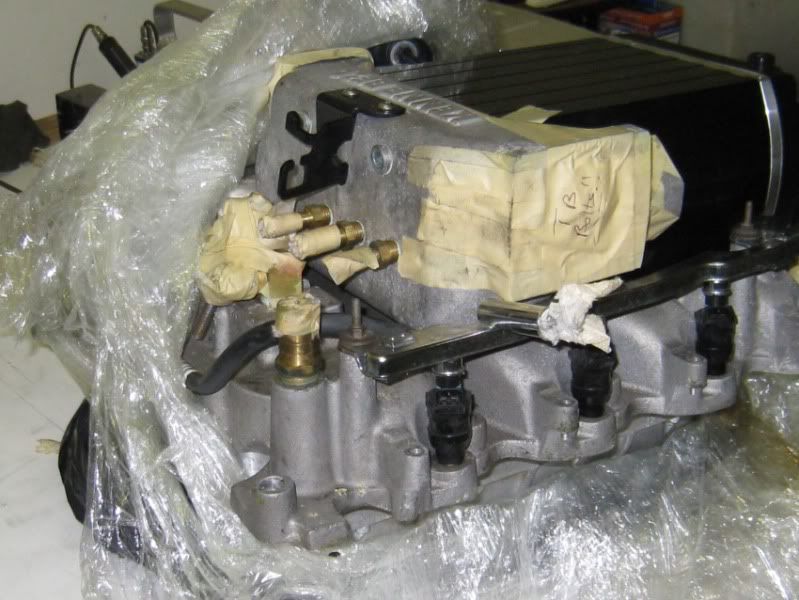 Everything but the BAP, a few brackets. Both of which will be here tomorrow.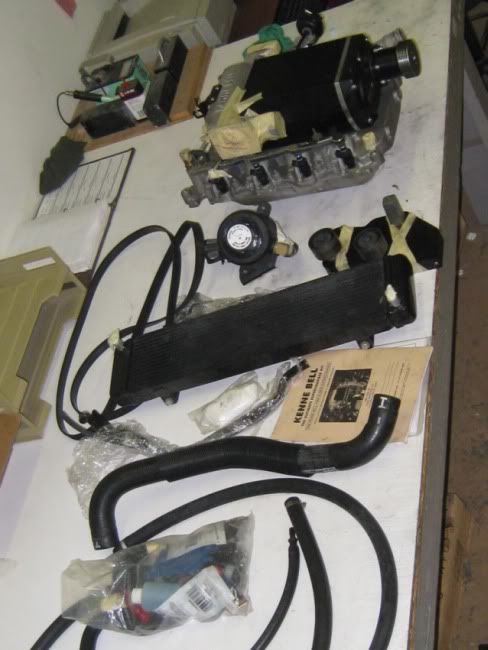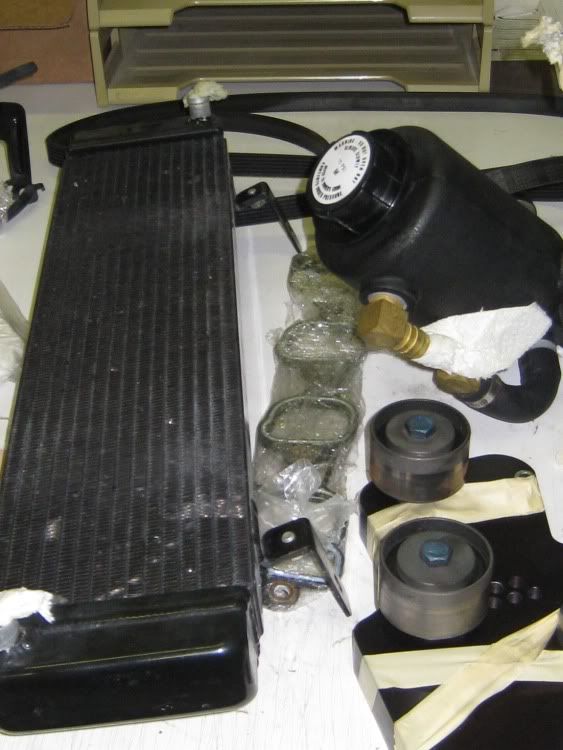 Heres a few pics of a Terminator thats having a brand new engine dropped in at the local shop. Then a few pics of my J-MOD install. And....considering I dont think i've ever posted pictures of my actual car here you go.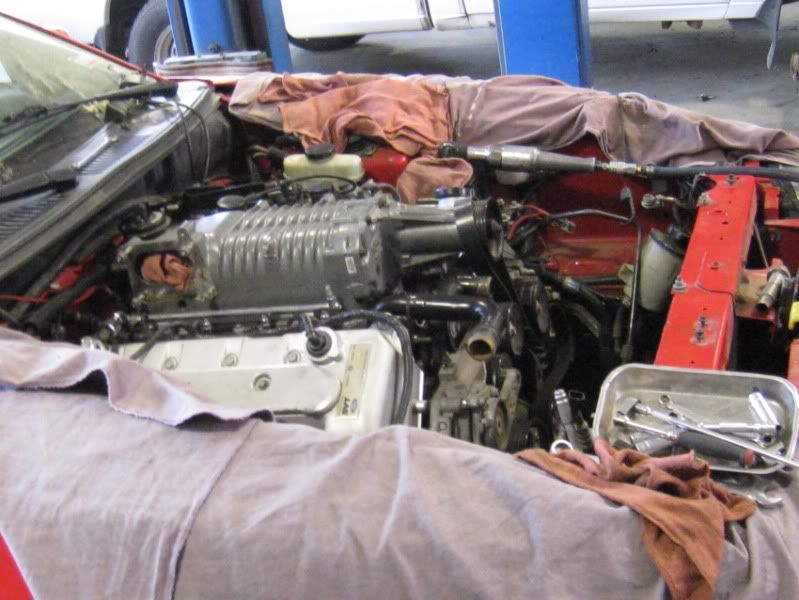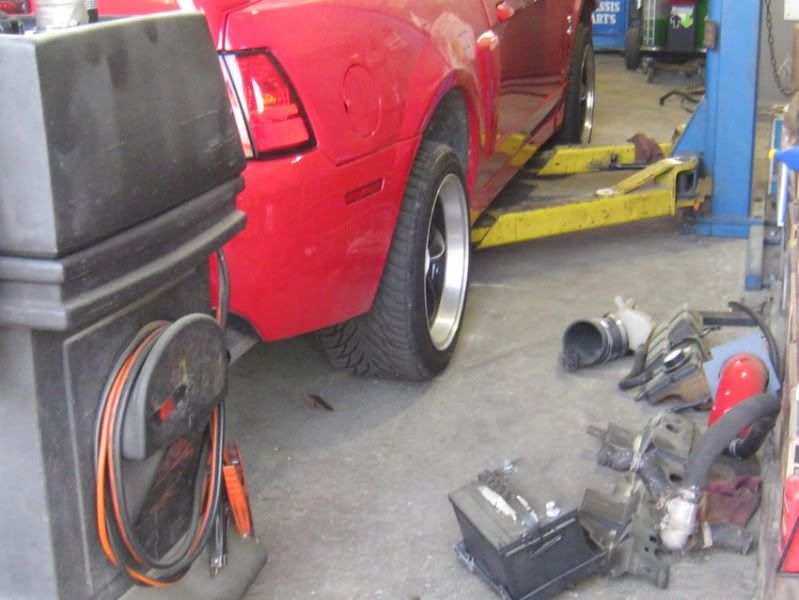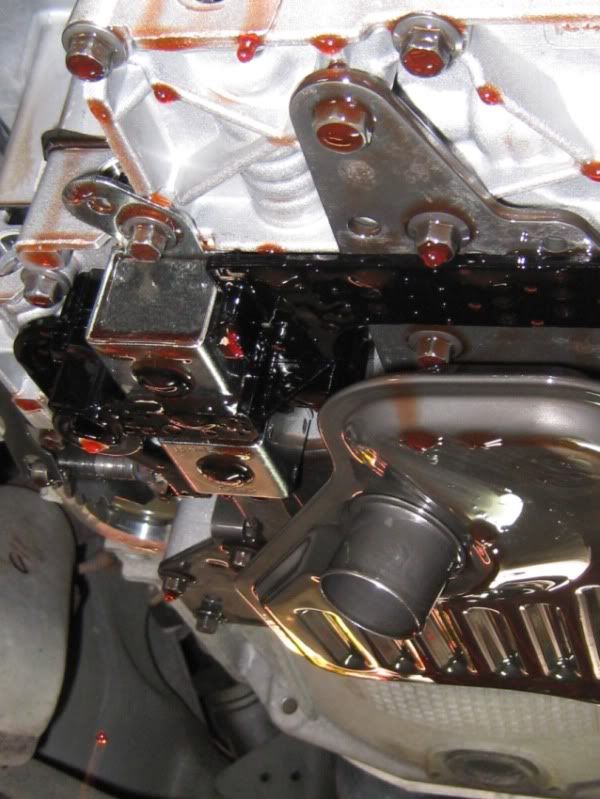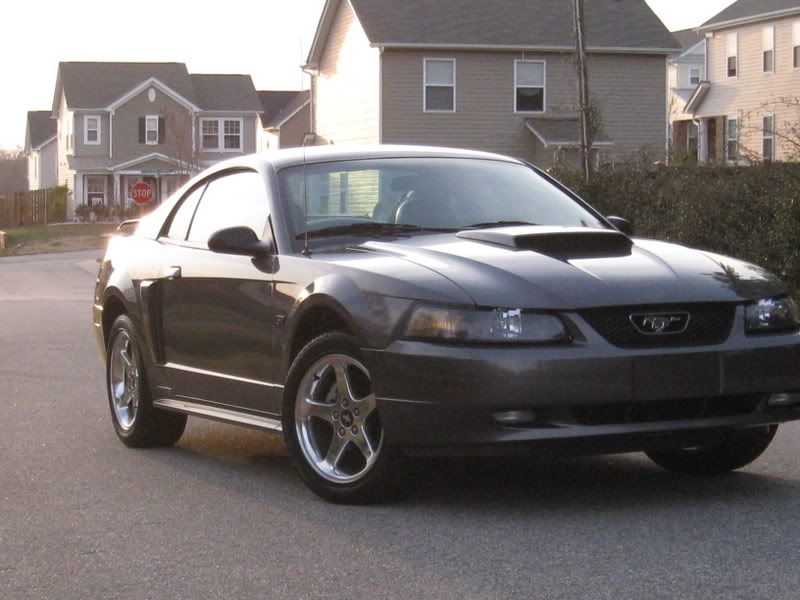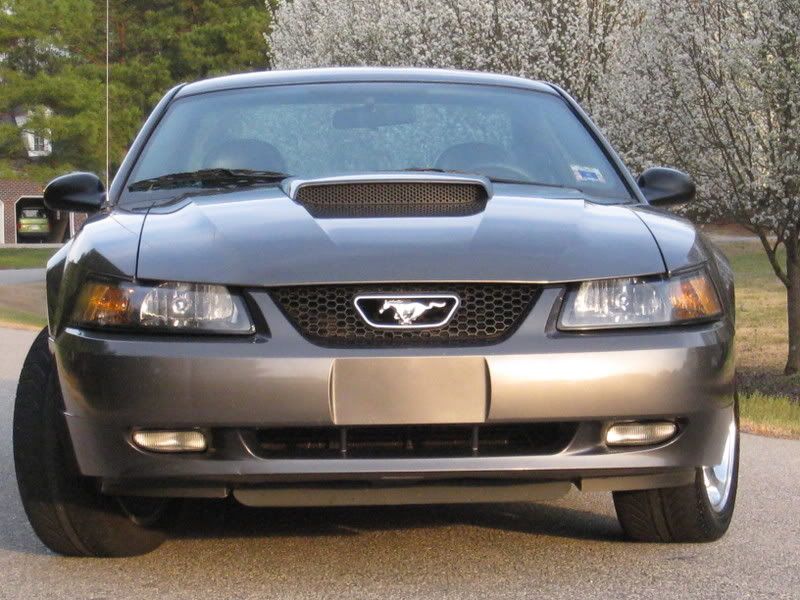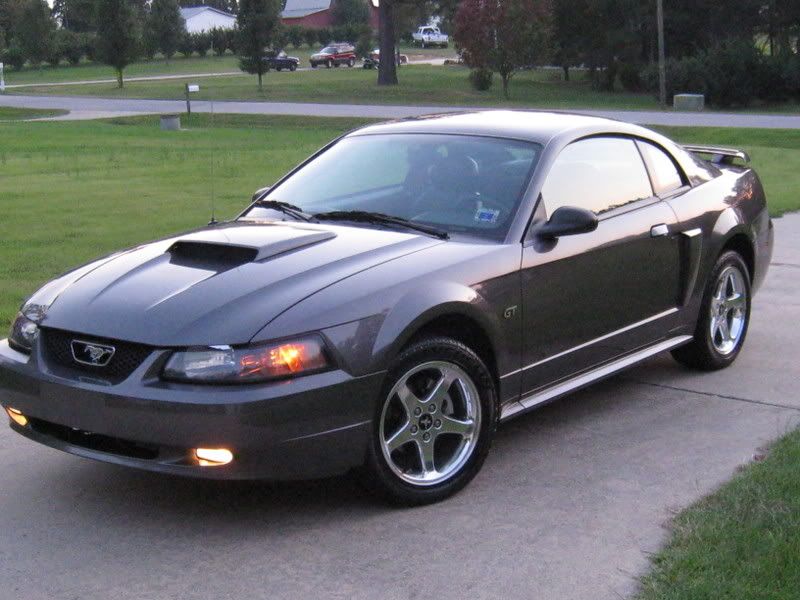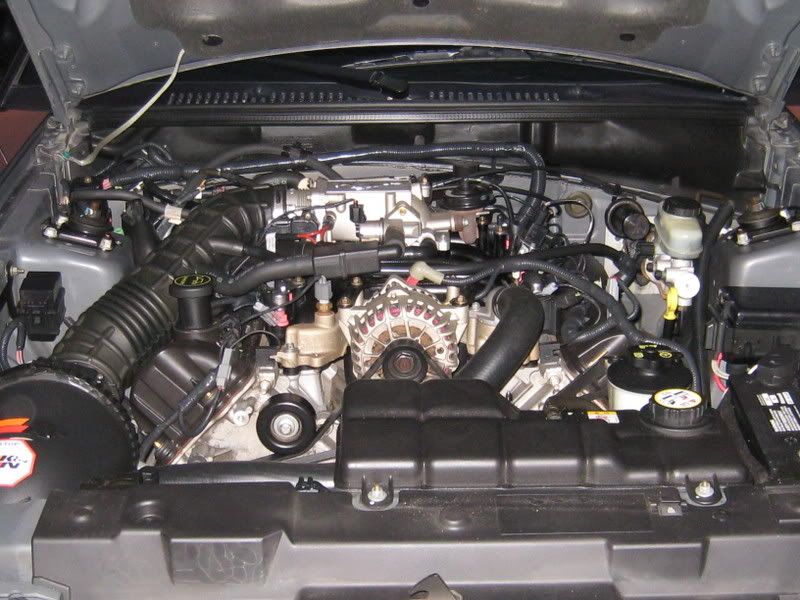 Yep, you just got pic whored.
04-08-2010, 01:43 PM
---
Those arent even interior pictures. I HATE a dirty car it just drives me nuts.

J-MOD was by far the most challenging thing i've done to my car. And honestly after reading the KB install manual I think installing that thing will be easier than the J-MOD aside from the wiring.

The J-MOD install is an all-day thing because you have to let it drain a **** ton once you pop the pan open. Then you yank the filter off, let it drain. After that you disassemble the solenoids and electric harness. Once you losen the bolts on the Valve body(24 in total I think) it will shower another 2-4 quarts of ATF fluid down(you need a wide catch can). Then once you actually get the valve body off it drains again.

The really challenging part is getting the snap ring out of the 1-2 Accumulator(1-2 accumulator is seen as the brown piston looking thing in picture 1 of the J-MOD pictures). It requires an *** ton of strength to hold that piston up with one hand and have the coordination and strength to compress the snap ring. HAVE THE RIGHT TOOLS for this and its much easier. I ended up going through a snap ring plier, several needle nose pliers and finally a few hemostats before I found the right hemostat for this snap ring. Also keep in mind I didnt have a lift I only had the front end jacked up to the max the jackstands would hold so i'm on the garage floor looking up. I ended up using a small 2 ton jack to compress that accumulator up with a wratchet extension inbetween the jack and accumulator and it worked brilliantly. You just yank that bottom spring out of both the 1-2 accumulator and 3-4 accumulator and put it back together. From there you bolt your new(or ported stock VB)VB up, torque it down to 100 ft/lbs and assemble the rest opposite from disassembly.

If you don't have patience, some common sense and the right tools this install will be really really frustrating. Also be sure to put EIGHT quarts of ATF fluid in before you start it up after the install. Four wasnt enough to engage my gears. All in all its by far my favorite mod the shifts are mean and fast. Cant wait to feel it with my KB. Unfortunately that may have to wait a while because i'm having to eat my dyno money up fixing my over-heating front left brake now. I am PISSED off about this. Gonna have the caliper replaced tomorrow because replacing the hose didnt fix ****. >.>
Thread
Thread Starter
Forum
Replies
Last Post