time to get rid of the GT
01-13-2012, 11:22 AM
time to get rid of the GT
---
time to get rid of the GT because i picked up a 2003 oxford white cobra! its basically stock. should have done this a LONG time ago. here is some teaser pics.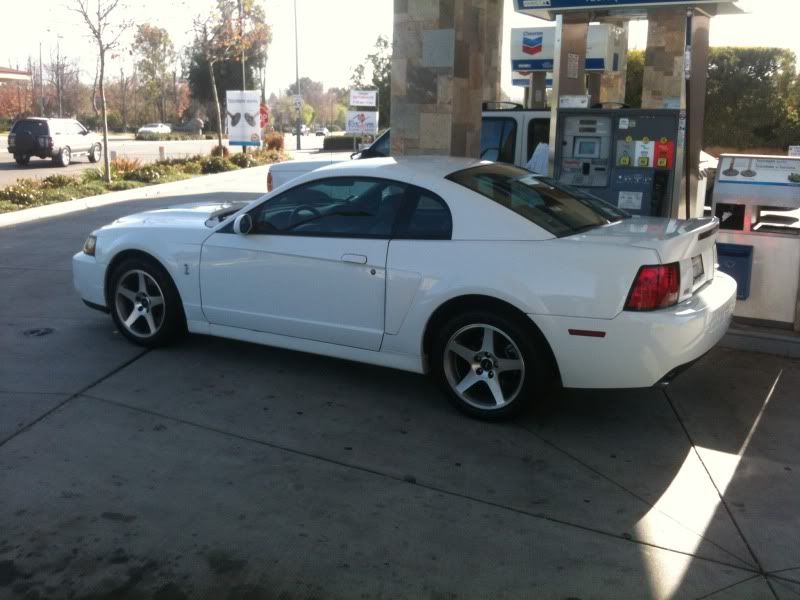 here it is parked next to the gt after i picked it up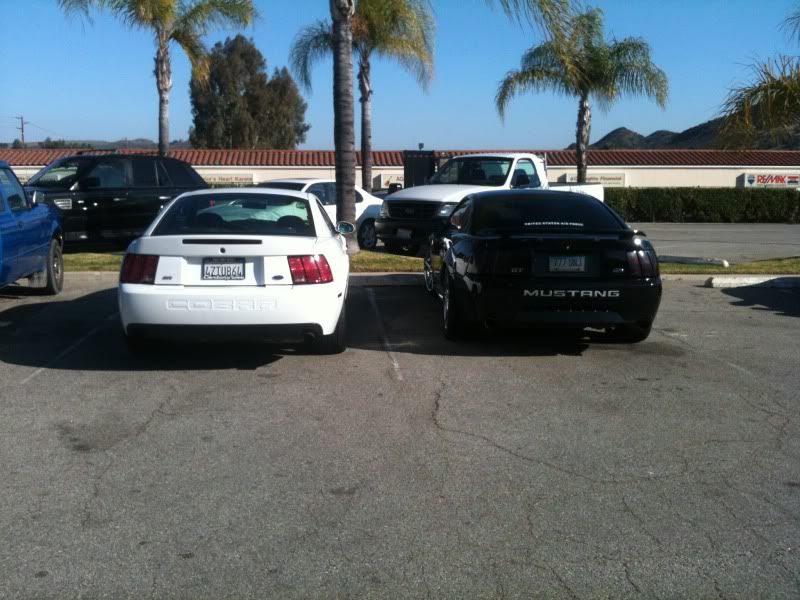 more pics soon after i do some appearance mods. performance will wait till i sell the GT, built 2v and vortech kit.
01-13-2012, 12:36 PM
01-13-2012, 01:27 PM
---
if you really wanna save sum money on appearance mods, find as many interchangeable parts like the wheels, lights, etc... cause you can get more for something that looks stock because it will open up the market range for potential buyers
01-13-2012, 01:35 PM
01-13-2012, 01:45 PM