trany question how to tell a c4,c3, or aod apart
03-25-2007, 05:25 PM
trany question how to tell a c4,c3, or aod apart
---
and better yet whats the differences. i have 2 tranys and one is very similar to the other but has a diff shift thing. i was told the one was a c3 or c4. they both bolt to a 302 dont know if that helps
03-25-2007, 08:26 PM
RE: trany question how to tell a c4,c3, or aod apart
---
i know different C4's had different shift linkage depending on the car it was used in if that helps at all, but heres some pics that may help you ID it.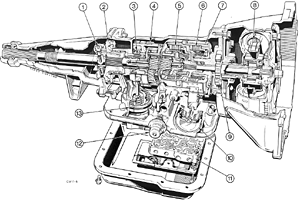 C3
Thats the best C3 pic i can find, but it LOOKS like the modulator sticks out the side on those. If thats right, it should be a dead giveaway.
heres some pan gasket comparisons....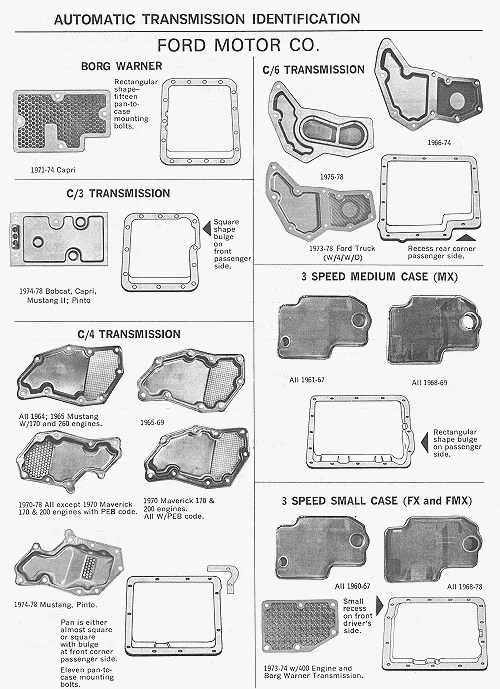 03-25-2007, 09:36 PM
RE: trany question how to tell a c4,c3, or aod apart
---
it looks just like the c4 and the pan is almost 100% square except for a small bulge where it says a c4 has one. so what years were these made mostly? i assume the aod replaced the c4 and the a4ld replaced the lighter c3 eventually. i think my other tranny that came with the 1980 giah mustang is a c3. thats the one with the 4.2l 302 based block. what can i expect from a c4 as far as how it will shift and drive? is it just 3spd no overdrive?
Thread
Thread Starter
Forum
Replies
Last Post
Saleen, Roush and Boss Mustangs