some questions on buying my 1st 5.0
07-15-2010, 03:40 AM
some questions on buying my 1st 5.0
---
hey everybody, im new to the forums, im not familiar with the 5.0's even though ive always wanted one sense i was a kid..my dad has a supercharged 96 with alota stuff done to it
ive done a carfax history report on the one im looking to buy, has a clean title and "118k" miles, 5spd, original paint and interior is in good shape
however, at about 98k, carfax sais that it had a POTENTIAL ODOMETER ROLLOVER...they say that "older model" cars tend to reset after 99k or something like that
anybody know whats goin on?
[IMG]
[/IMG]
[IMG]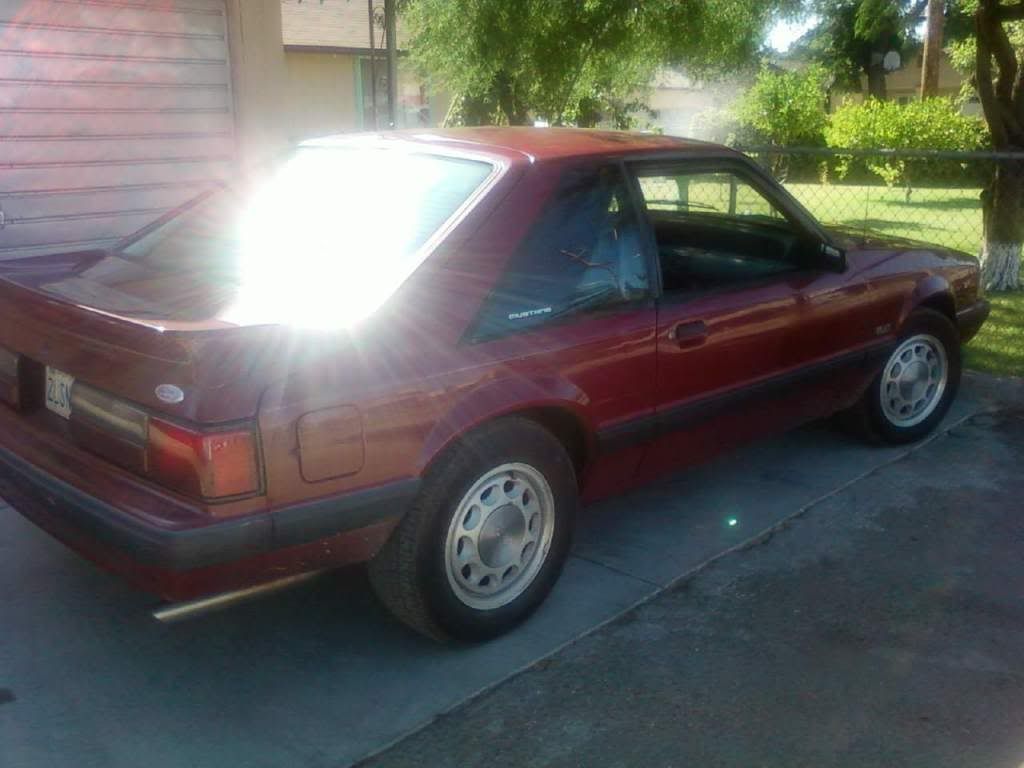 [/IMG]
07-15-2010, 04:03 AM
---
there is only 5 digits on the odometer, thus at 100K it would read "00000" like a brand new car. many people advertise say 'only 50,000 miles' when its really 150,000
07-15-2010, 04:13 AM
07-15-2010, 04:19 AM
---
but i dont think thats the case, because i checked carfax and the last time it got serviced it was at 3k miles..so that means it had 103k miles and in 01/28/2009 at 16,949 miles it passed smog...so if im correct it does have around 118-119k miles..dont think its a scam.hmm
07-15-2010, 04:30 AM
---
the pictures, definitely look like a ~100,000 mile car
07-15-2010, 04:47 AM
07-15-2010, 04:48 AM
---
donno what the deal is with that sticker on the window tho
07-15-2010, 10:21 AM
2nd Gear Member
Join Date: Aug 2007
Location: Michigan
Posts: 213
---
What are they asking for the car?
07-15-2010, 02:17 PM
07-15-2010, 04:02 PM
---
3 grand seems pretty reasonable to me for that car. If I were to be back on the market for a fox again I'd jump on one like this. I'm also partial to the medium red, my first car was a 4banger, medium red. Great color when, taken care of.
Thread
Thread Starter
Forum
Replies
Last Post