5.0 Swap 92 Notch 2.3
02-14-2012, 08:09 AM
---
Get the T-5 rebuild video form hanlon motorsports. I'm no mechanic, and I did my own.
02-25-2012, 07:23 PM
---
Got my swap car, 90 Lincoln Mark VII LSC 5.0 HO $700 105k miles
Bought it got it home backed it up to where it sits now and let it run for about 5 mins. Started smoking, thought it was just the busted brake booster leaking on the headers, i was wrong
Busted valve cover.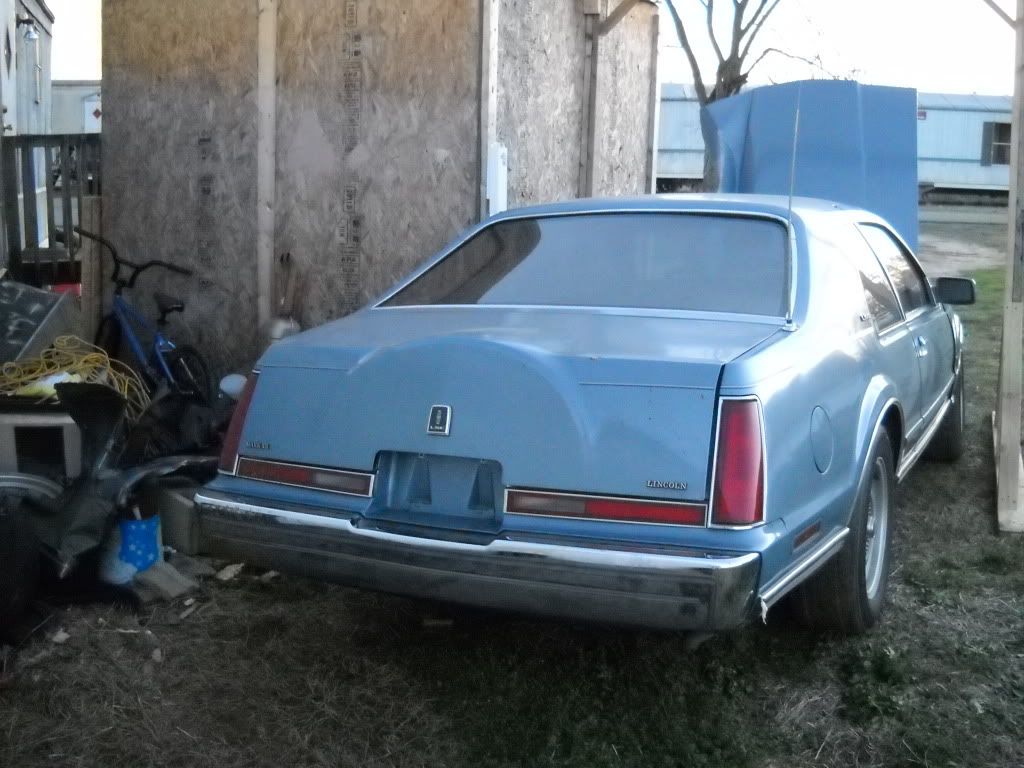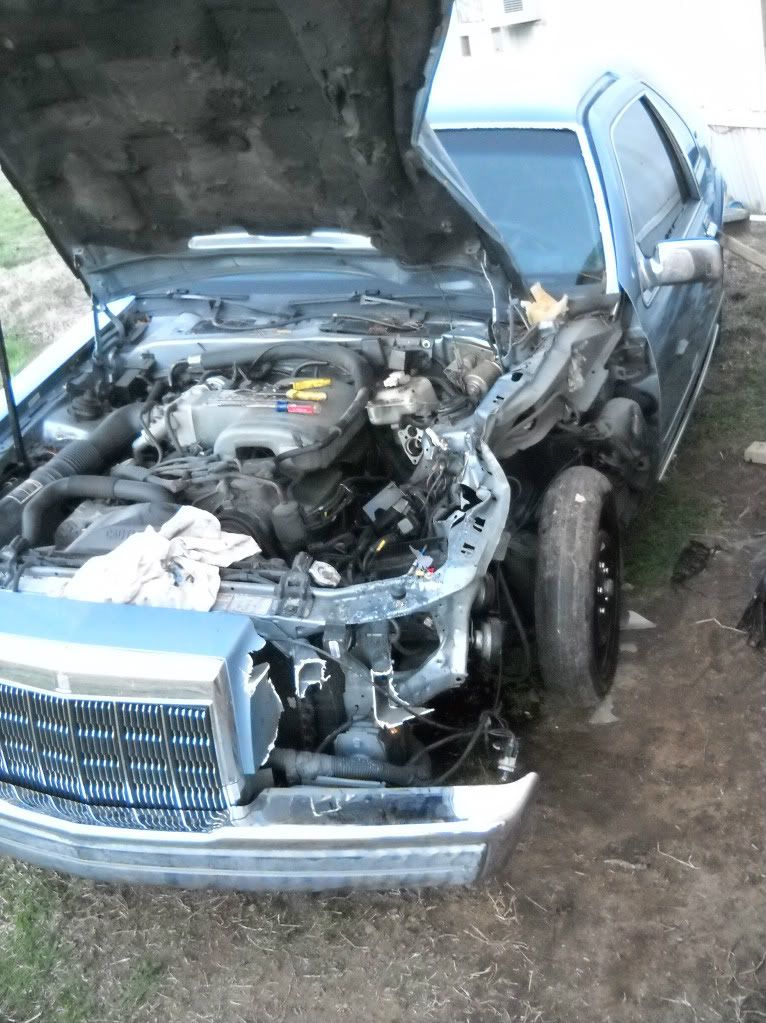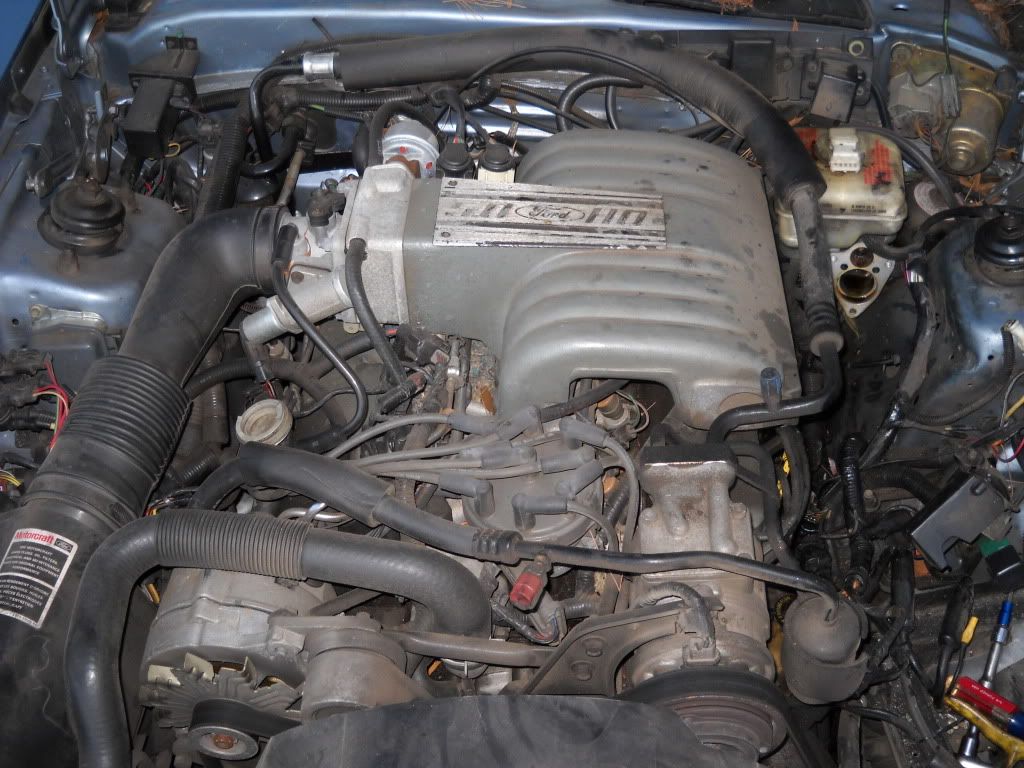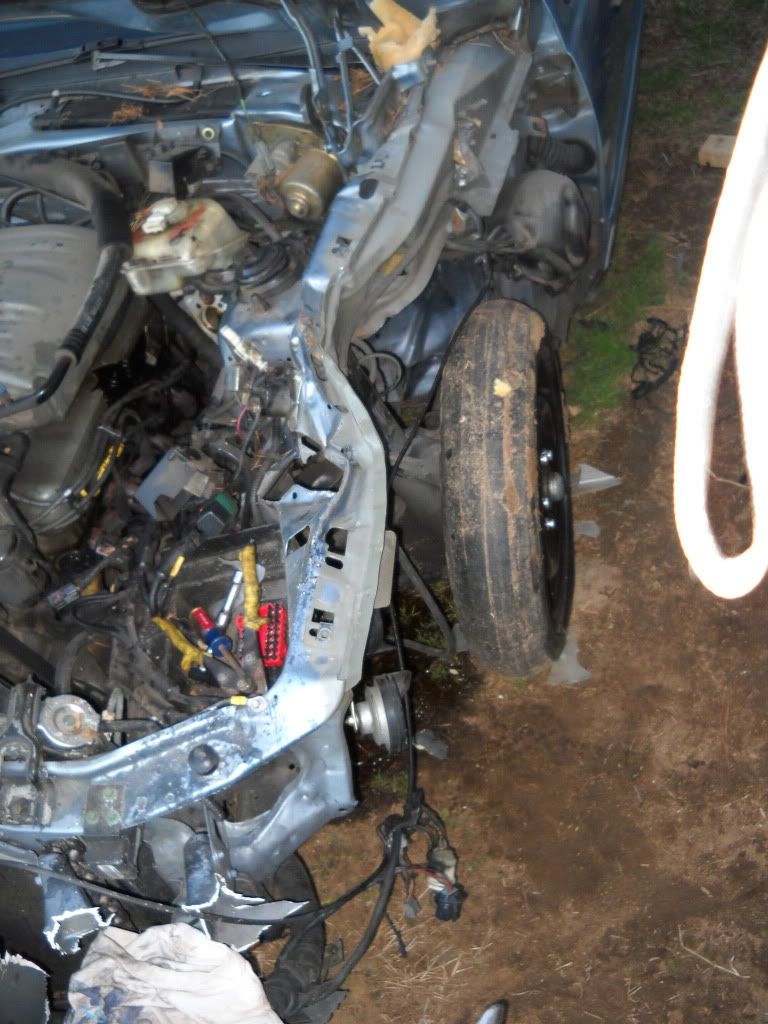 02-25-2012, 10:26 PM
5th Gear Member
Join Date: Aug 2004
Location: Arizona
Posts: 4,103
---
It's just a valve cover, no big loss......
02-26-2012, 08:37 PM
---
What I got done today. Not bad for just me working alone for a couple hours, got the computer out, passenger side wiring harness out, motors completely unbolted from transmission and k member. Its just chilling there till I pull it out tomorrow
Took about 50 pics of wires just so ill remember where they went lol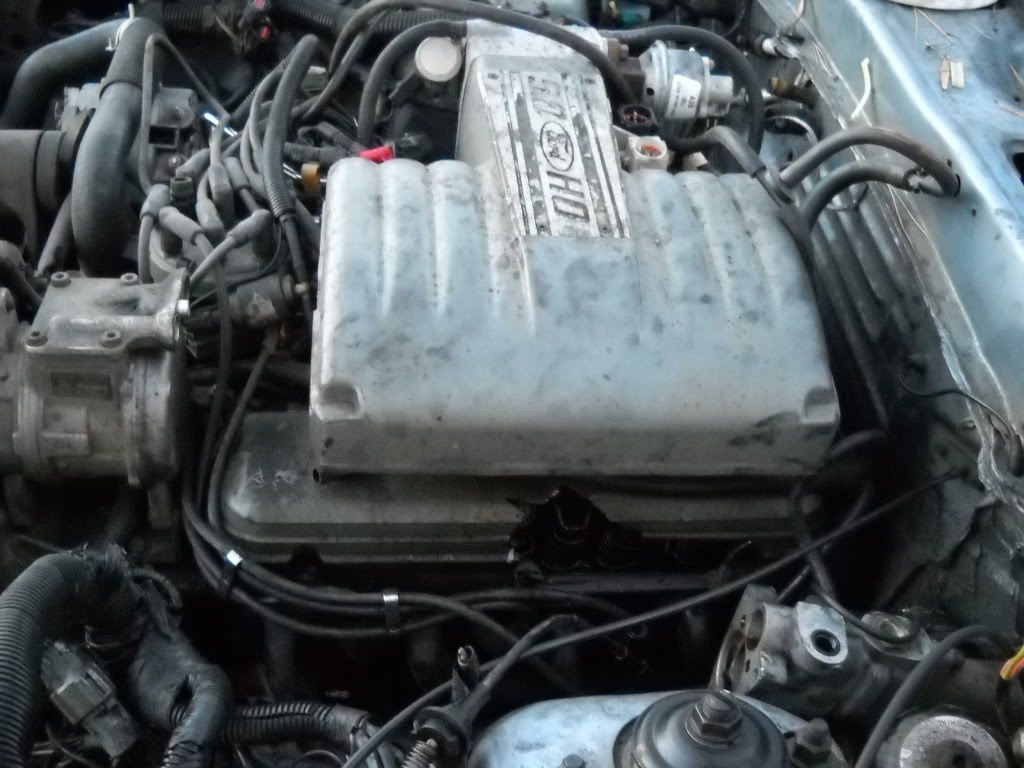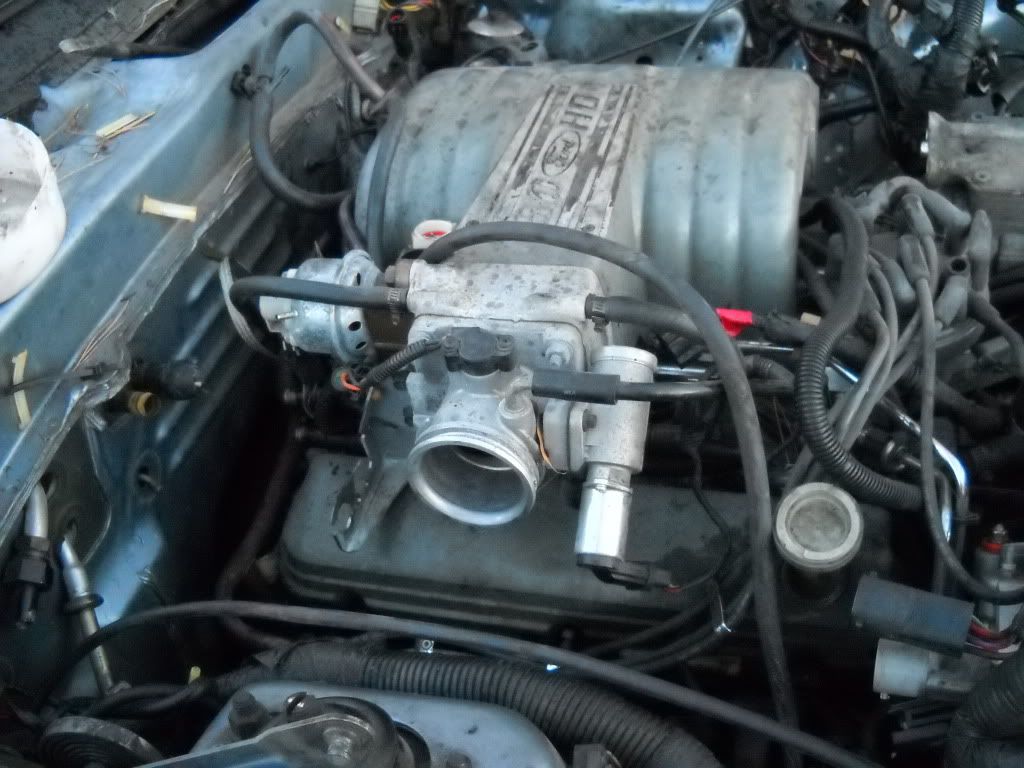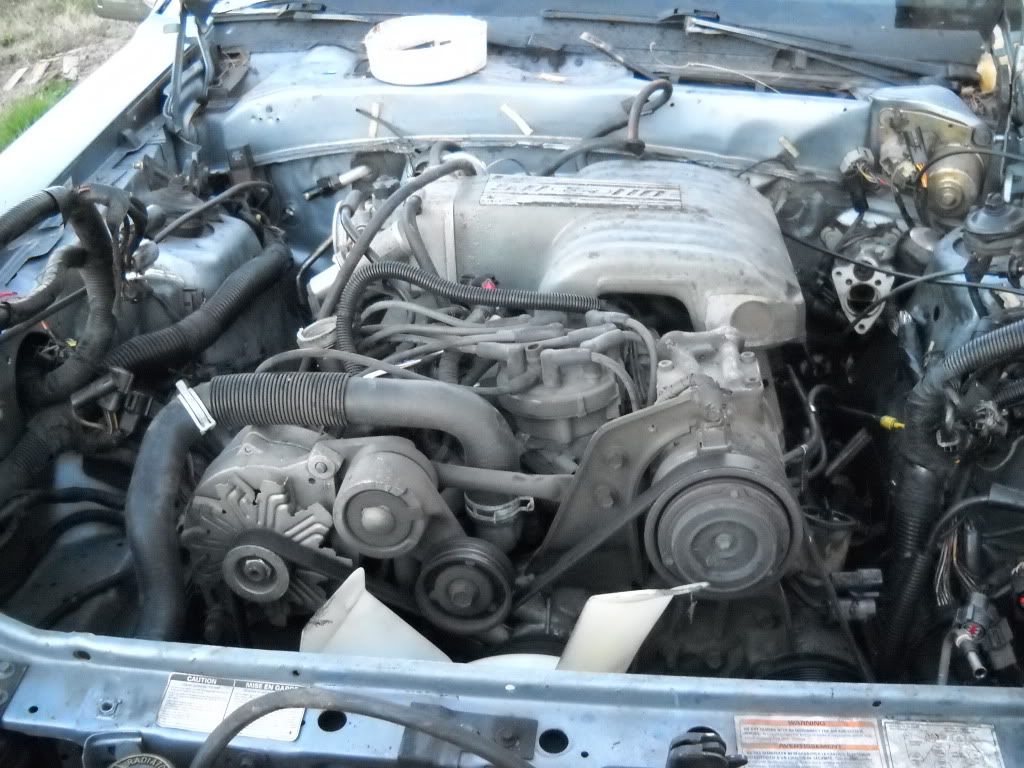 02-26-2012, 09:02 PM
---
a four cylinder transmission will work fine behind a 5.0 they didn't make them weaker than the 5.0 ones, first gear is a different ratio though, before everyone goes screaming bloody hell I've used them in stock swaps and all was well, also 2.3 turbo's have the same transmission as non turbo cars, torque rating from ford is 260-280 for all of them, along the lines of the input shaft length and diameter and how that'll work it all depends on what transmission you have, seen several 5.0 mustangs with 2.3 tranny's behind them though, and they all did very well. The 7.5 will be fine if you keep burnouts to a minimum also (again 2.3 turbo)
02-27-2012, 01:01 AM
---
What the heck happened to that valve cover?
02-27-2012, 07:56 PM
02-27-2012, 07:58 PM
---
Got the motor out. Most of the wiring harness out...think ima gonna have a time redoing these wires on my car...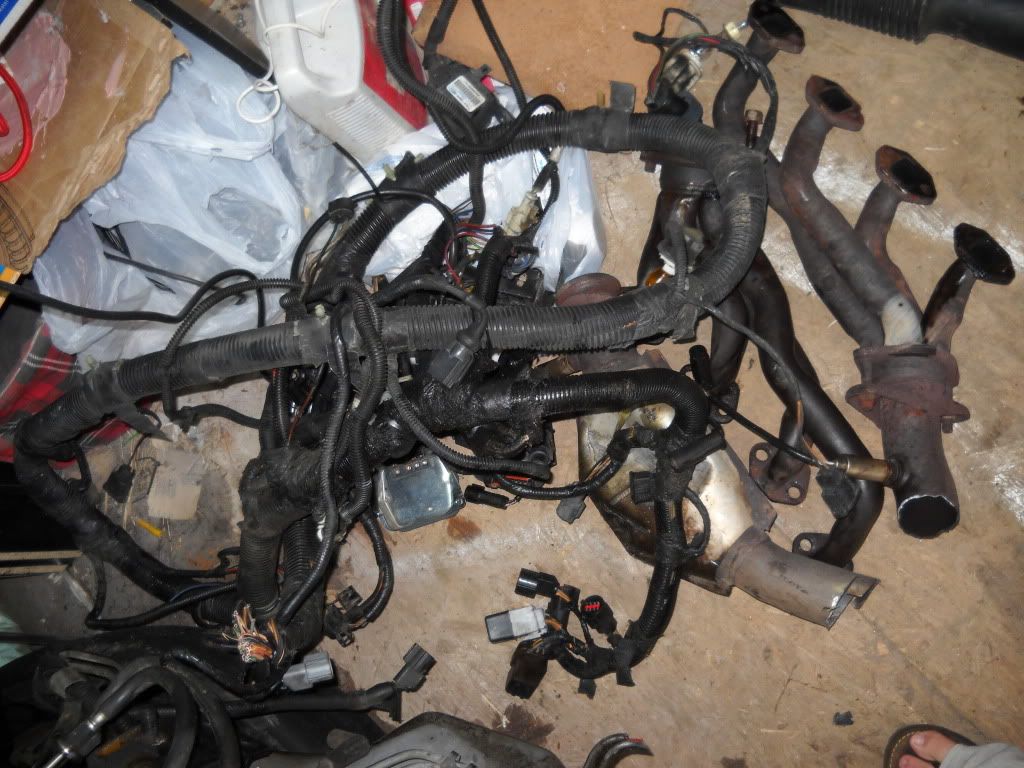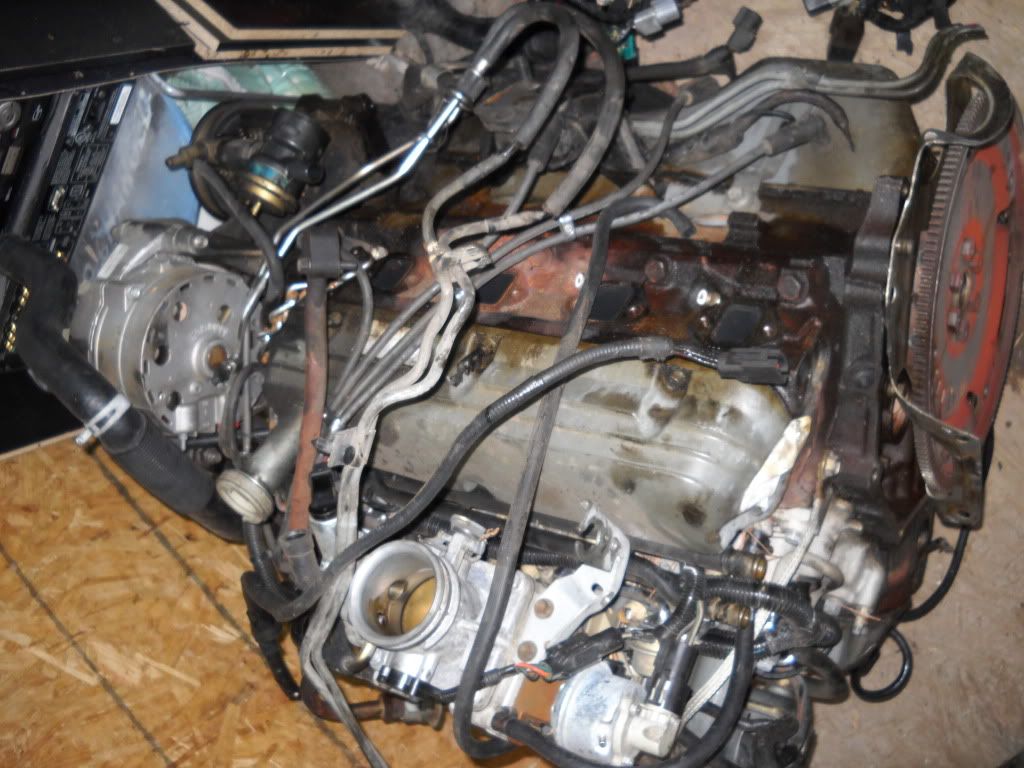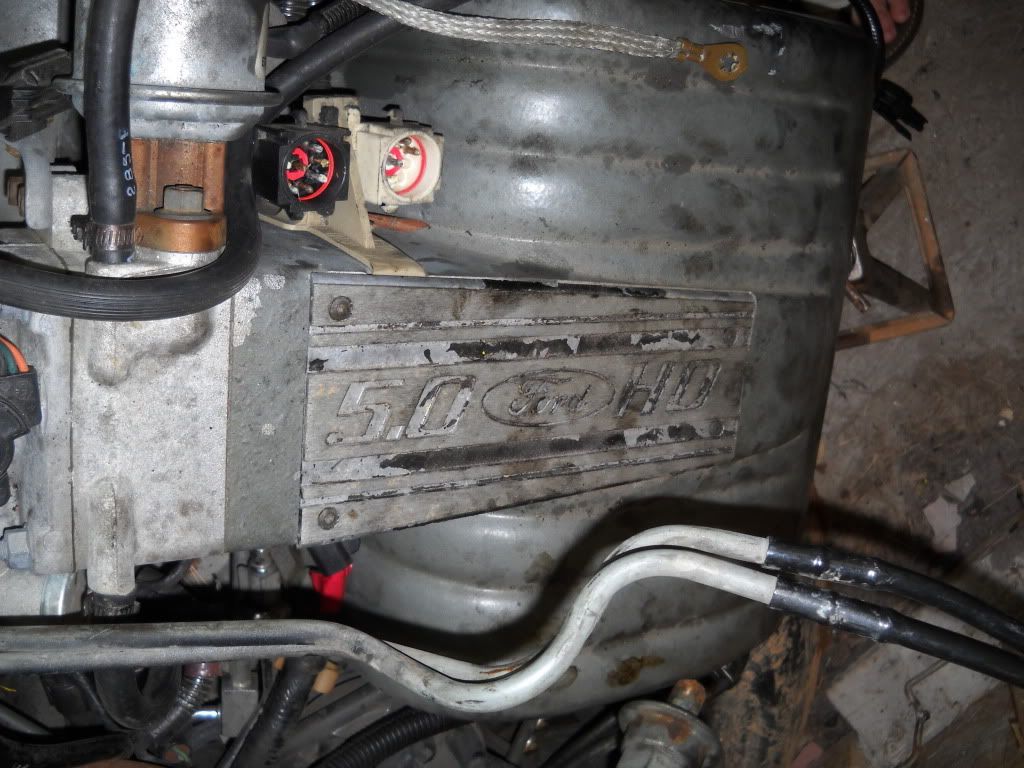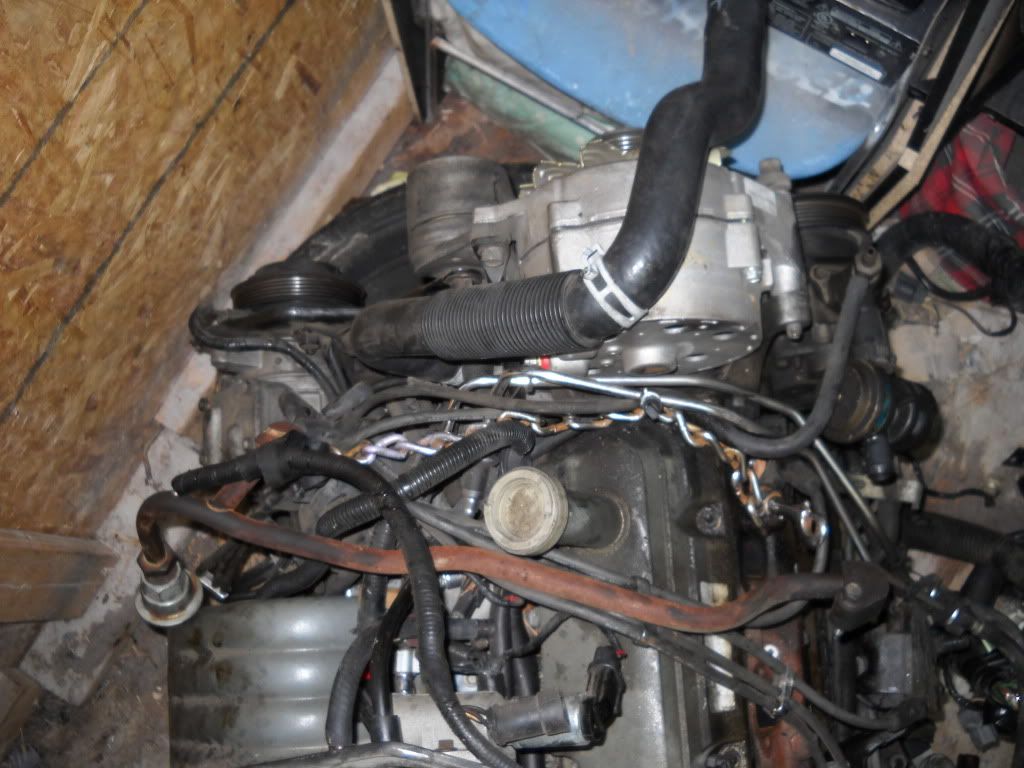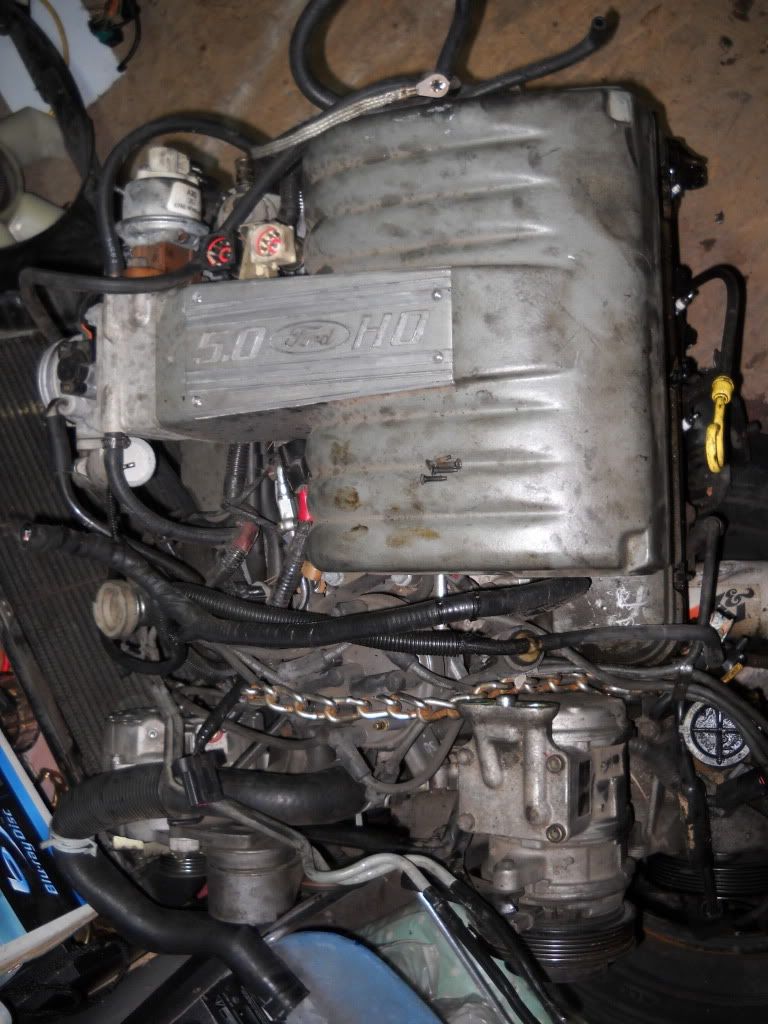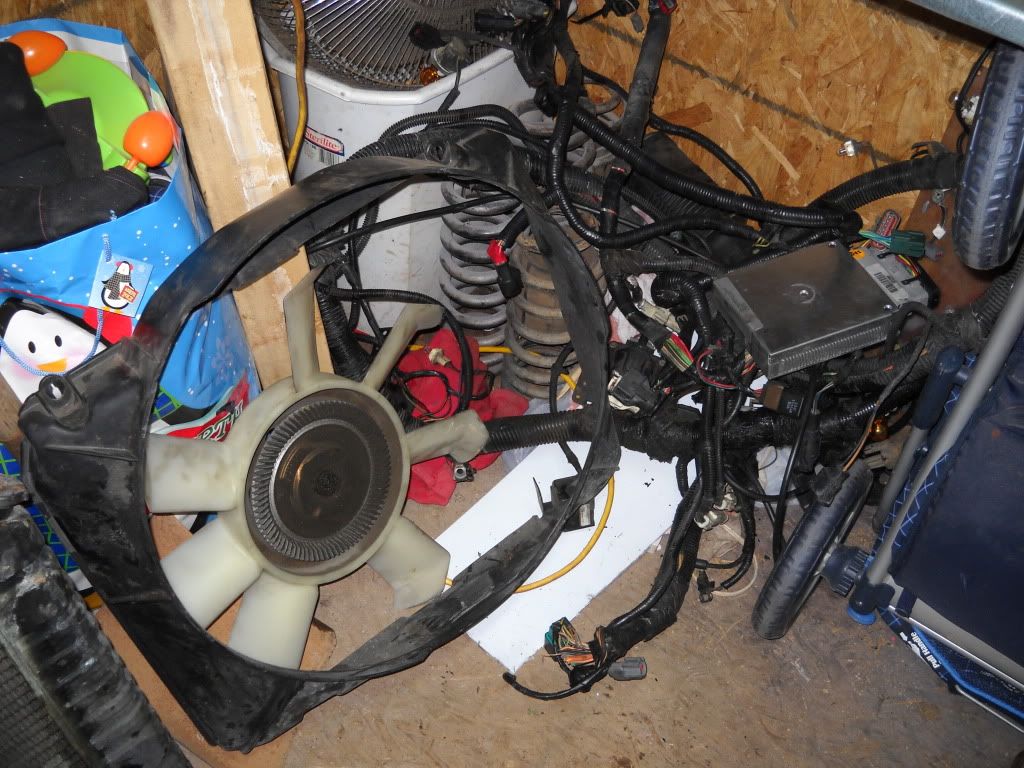 02-27-2012, 08:03 PM
---
You will be cleaning that up and doing some painting, right? :P
02-27-2012, 08:39 PM
Thread
Thread Starter
Forum
Replies
Last Post
The New S550 2015-2020 Mustang