94 Gt rear axles and brakes
03-05-2012, 10:13 AM
---
Did you happen to get the brake booster, master cylinder, or flexible caliper lines? Also the caliper line brackets and as Adder mentioned the anti-moan bracket? It bolts to the axle with a u-bolt and then bolts to the brake caliper bracket that mounts to the outside of the axle housing.
Going to have to mod the prop valve as mentioned earlier. Gut it and replace the vented fitting. Then install an adjustable proportioning valve downstream.
Going to need different brake hardlines that bolt to the axle, and with that you will need the flexible line that goes from the body line to the rear axle.
Then comes all the fittings to get them to fit to fox brake lines. Also, the parking brake will be a pain in the ***. We'll get to that later.
This is how you modify the valve.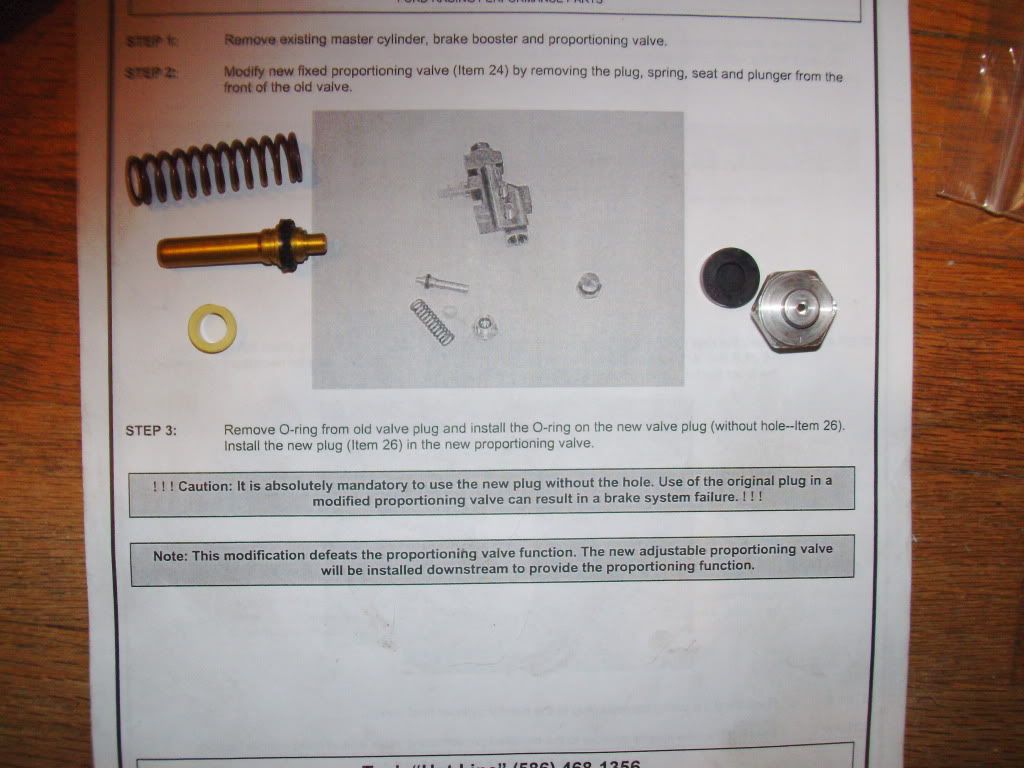 Different T-block and bracket, get these from the donor car.
Here you can see the anti moan bracket, the u-bolt is right next to my shock and it bolts to the backing plate as you can see behind the parking brake cable.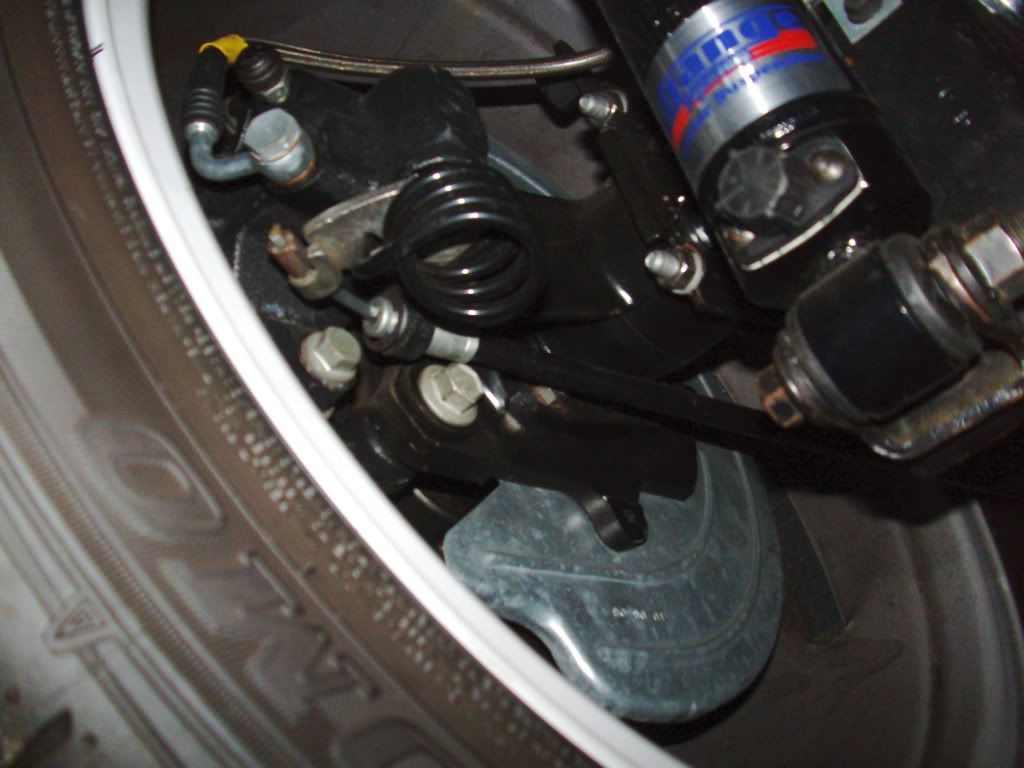 These are StopTech brackets but as you can see you need to get sn-95 brackets and flex lines, as well as new hard lines.
Here you can see how much bigger the sn-95 booster is, and it is required, and it is a pain in the *** to install in a fox. You can also see where the adjustable valve is installed(by the passenger side hood hinge).
Any more questions? Let me know.
03-06-2012, 10:20 PM
---
Hey Tony nice info Bro! Looks like i'll be headed back this saturday anyways, i"ll be sure to grab the T block and bracket, and the brake booster plus Mc, i got everything else and just plan to run some new brake lines, awesome info tho i'll be sure to hit you up if i run into any problems, oh and you said you have the stop tech bracket but i can use the sn95 ones instead? and ur talkin about the bracket that holds the line to the flexible line in ur 4th pic right?
Thread
Thread Starter
Forum
Replies
Last Post
Mustang News, Concepts, Rumors & Discussion
Classic Mustang General Discussion
4.6L (1996-2004 Modular) Mustang