Cigarette lighter wiring question
08-30-2018, 12:22 PM
Cigarette lighter wiring question
---
Hey guys, I'm planning on buying the new cup holder console for my fox (thank you lord, cup holders lol). I bought my fox 5 years ago with the previous owner having this weird aftermarket cigarette lighter in it. I pulled of the old e-brake console to take it out and this is what I'm seeing. My question is, I know one is a ground and the other other is a constant. Is it safe for me to just unplug the ground (tape it off with some electrical tape), tape off the light (perhaps remove the bulb that's burnt out), and put the new console on? Why would the after market unit only be powered by one constant wire? I just want to do what's safe, it's not worth causing a fire. I realize it has a cut off switch as you can see, but wiring isn't my strongest area of expertise. Thank you in advance for any help.
08-30-2018, 01:34 PM
---
As long as the contacts in the bulb socket are recessed within the connector, it's probably safe enough with the bulb pulled out. For extra safety, you can take that black bulb housing off of the lighter socket and clip it over the connector.

As for the lighter socket wiring, there's no need to tape off the ground. That can just hang loose. You do need to do something about that hot wire, though. I see that its connector has been cut off in order to wire up the aftermarket sockets. A better solution than tape would be a piece of heatshrink tubing that overhangs the cut end. OR...

Are you sure you don't want to just pick a spot somewhere on your new console, cut a hole for a new socket, and use the wires for that? You could even wire up a USB socket or two instead.
08-30-2018, 05:20 PM
5th Gear Member
Join Date: Jan 2018
Location: Pennsylvania
Posts: 2,009
---
As said;
You don't need to do anything with the ground, if it shorts to ground, then
it's still just a ground. You isolate the B+ lead, that is what can short to
ground and cause issues.
AS far as USB, put one of these in:
Here is mine: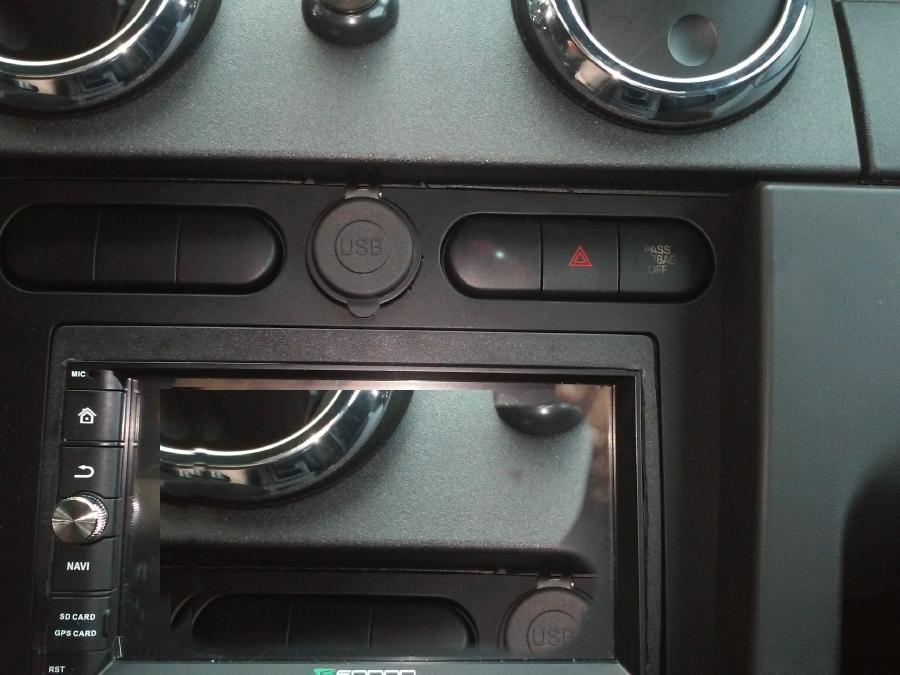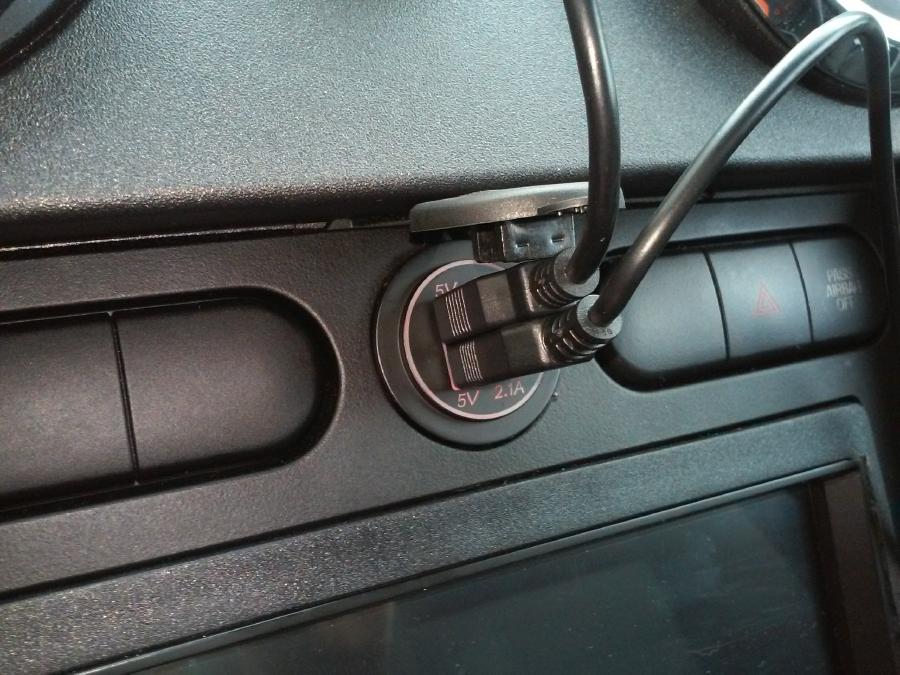 Would relly like right angle USB cables, so I keep my eye open in case I
see any on eBay...
08-30-2018, 06:41 PM
---
I had thought about doing a USB, but I'll stick with the cigarette lighter for now, so I can plug my GPS in. So what I'm thinking is to leave the ground wire hanging since it's not doing anything anyways, redo the connection of the hot wire with solder and heat shrink, and take the bulb out and wrap that in electrical tape just as an added precaution (even though it's not neccessary). Sound good?
09-01-2018, 04:28 PM
---
Alright. You guys talked me into it. I'm upgrading to a usb port. I was thinking about this unit, unless you guys know of a better one.

https://www.amazon.com/Charger-Waterproof-Cigarette-Voltmeter-Motorcycle/dp/B07DGNQNLR/ref=mp_s_a_1_16?ie=UTF8&qid=1535820366&sr=8-16&pi=AC_SX236_SY340_QL65&keywords=car+usb+charger +socket&dpPl=1&dpID=51VLOgAky6L&ref=plSrch
09-01-2018, 04:37 PM
5th Gear Member
Join Date: Jan 2018
Location: Pennsylvania
Posts: 2,009
---
09-11-2018, 03:33 PM
5th Gear Member
Join Date: Jan 2018
Location: Pennsylvania
Posts: 2,009
---
Looks good. I should have gotten one with a V-Meter...

I hope you did not pay more because they said it was USB 3.0. The USB 3.0
plug would be no different than 2.0 for charging only. VCC and GND are exactly
the same... 3.0 only matters with actual communication between devices, it has
the extra set of SSRX +/- lines, in addition to the D +/- with both, which are not
applicable in this application, so any USB would have worked here, just an FYI...

11.7V, reading, with the car off, you will probably be needing a new battery soon...