steering nuckles
12-04-2005, 03:19 PM
Join Date: Dec 2005
Posts: 47
steering nuckles
---
I am the new guy. I've just started adding mods to my mustang. It's a 92 gt conv. 5 speed.
Anyway I just installed new CAM stainlees steal short headers. The problem i have is the clearance for the steering nuckle. I need to move it up towards the fire wall about 1" to clear the headers. anyone ever tackled this problem??
12-06-2005, 01:49 AM
RE: steering nuckles
---
never heard of modding the stocker....but i have done 2 sets of LT's and used the stocker on both.
you mean like this????
or this?????
how about this...the rubber and rocks were hitting me in the face the whole time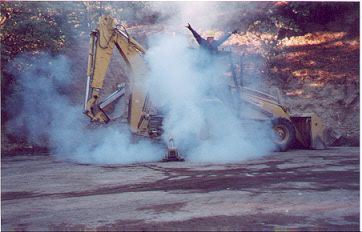 12-09-2005, 11:54 PM
RE: steering nuckles
---
Thread
Thread Starter
Forum
Replies
Last Post