Burnout contest! Dial-up warning
08-09-2009, 02:38 PM
6th Gear Member
Join Date: Feb 2005
Location:
Posts: 8,439
Burnout contest! Dial-up warning
---
Hey guys, haven't posted any pics in a while so here ya go! We have this event every year called Strasburg Home Town Days and we usually have a car show and a burnout contest along with millions of other things that the town puts on. Here's some pics of the burnout contest. We could only get 4 people to do it (including myself in the red fox). My buddy only got pictures of 3 of us. The Monster Miata (302ci), my fox (details in signature), and this Frankenstein of a Ford Bronco that was in the process of being turned into a tough truck. It had a BB Cadillac motor in it, GM rear end, 3/4 ton Ford springs, (estimated) 35" mudders and a line lock. This Bronco did the nastiest burnout I've ever seen! Enjoy!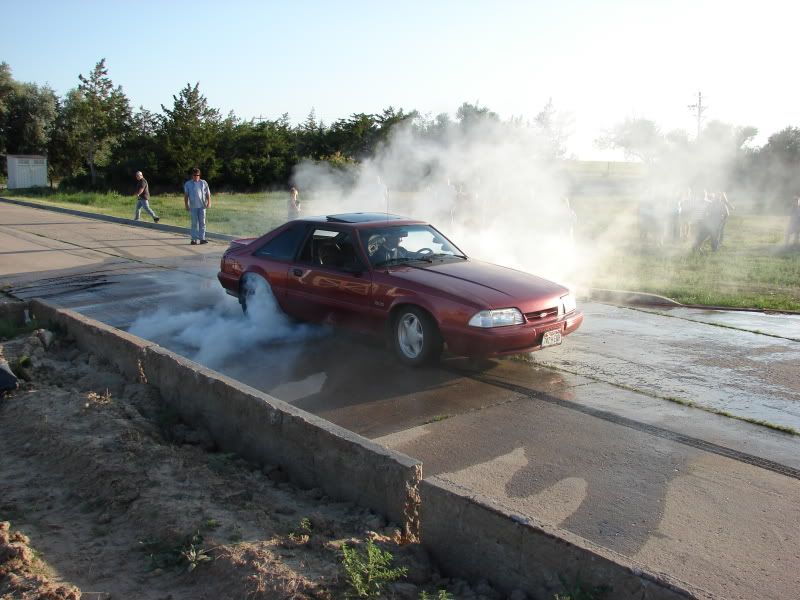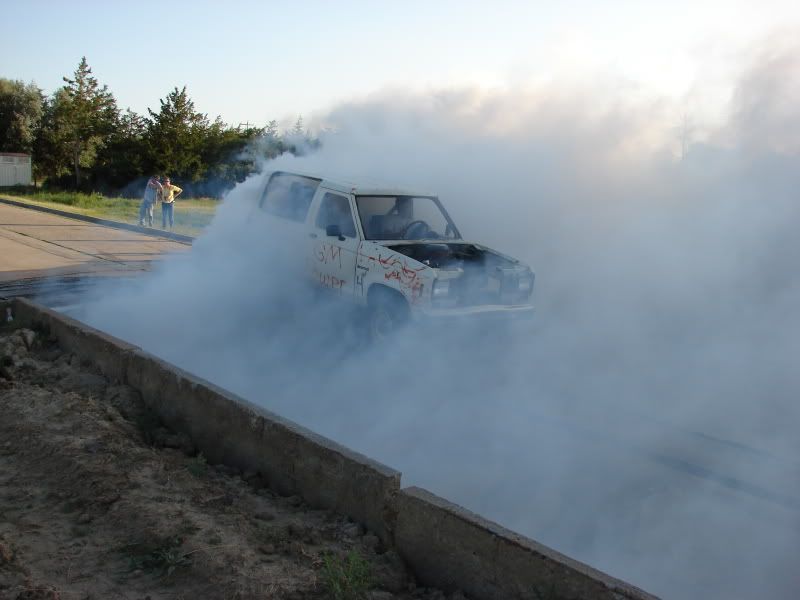 08-09-2009, 03:15 PM
---
Niiicce, a vid would have been better lol. Your car reminds me so much of my brothers. He had a 92 the same color as yours.
08-09-2009, 03:37 PM
6th Gear Member
Join Date: Feb 2005
Location:
Posts: 8,439
---
I would've ran out of memory on my camera lol this thing went on for like 20 minutes. I also wanted something that I could use to print some pictures out with.
08-09-2009, 09:32 PM
---
not tech...wrong section!!
08-09-2009, 09:53 PM
---
wrong section oops! lol. looks kinda like my car, mine used to have the stripe down the side too! nice burnouts yo!

what seats are you running, Id love to see more of the inside..
08-10-2009, 01:09 PM
---
92hatchlx what headlights do you have on your car
08-10-2009, 02:30 PM
---
Look like just normal clear headlights to me.
Thread
Thread Starter
Forum
Replies
Last Post
4.0L V6 Technical Discussions
Other Professional Racing