T-Top Weatherstrip question (Convertible too possibly)
01-24-2012, 05:16 PM
---
On recommendations from someone on corral you just make your holes in it and work the clips into the weatherstrip. It's a pain kind of. When I do my driver side I'll post a picture if i remember.
The yellow part in this picture, is it suppose to be covered up with something or do I just need to paint it black?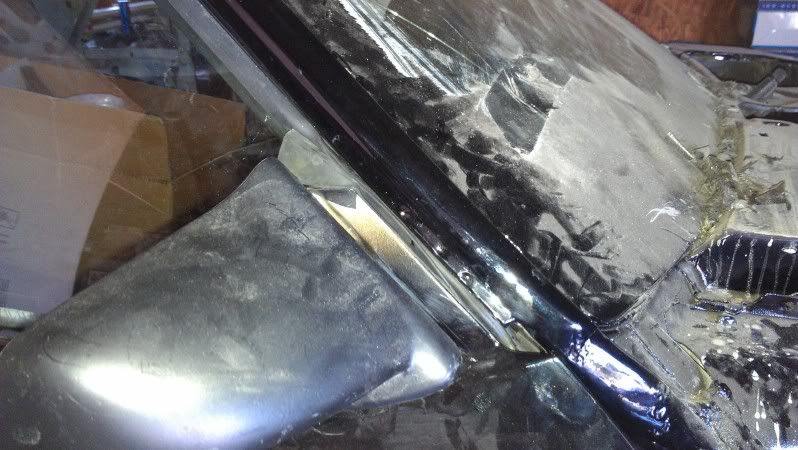 01-24-2012, 10:48 PM
---
After looking at a picture of a hard top it looks like that should of been painted. Oh well...
01-25-2012, 09:51 AM
---
I think there is some kind of rubberized strip that goes there. Mine is missing also and when it was primered by PO it had been taped off.
01-25-2012, 10:17 AM
---
Are you referring to the front channel weatherstrip? If so it only covers the top little bit, you can see it in my picture. I've got a big pile of parts out in the barn and it's cold out and don't want to dig through it seeing if I missed something lol
Thread
Thread Starter
Forum
Replies
Last Post