1974 302 95% Complete Long block
07-30-2008, 10:56 AM
2nd Gear Member
Join Date: Jul 2008
Location: NC
Posts: 383
1974 302 95% Complete Long block
---
Ok so it's time to try and sell this here. I just pulled this engine out about a week ago out of my 67 Stang. It ran perfectly fine, just a little rich which can be fixed by the carb, never got around to it. The reason I'm selling this engine is because I wasn't happy with the power it was putting out and fell upon a 351W completely rebuilt and bored out. Now I did have to steal a couple parts due to summit sending me the wrong oil pick up, and I needed a few bolts. Other than that and the alternator bracket and carb return spring it's complete. It has a Holley 600cfm that leaks from the small screw on the right hand side on the bottom of it. Make me an offer. I'm in Jacksonville NC but can deliver if you want.
Email me at
[email protected]
for pictures or more info.
Also I should be getting I believe the 8" out of it. It also worked fine and is the 5 lug. If someone is interested in that I can speed up the process of it coming out of the car.
07-31-2008, 06:19 AM
2nd Gear Member
Join Date: Jul 2008
Location: NC
Posts: 383
RE: 1974 302 95% Complete Long block
---
[IMG]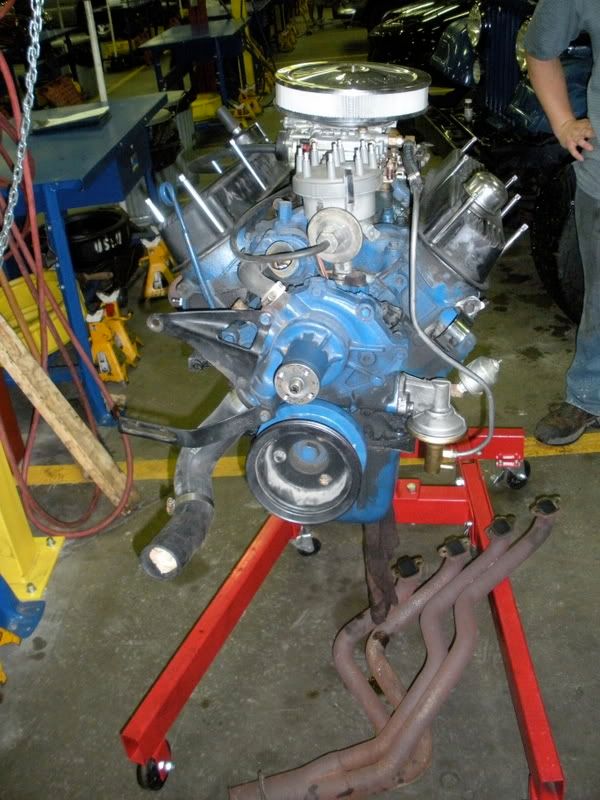 [/IMG]
This is the engine you will be getting. I had to use the harmonic balancer bolt, alternator and bracket, oil pick up, some hoses and the pull back spring and bracket for the carb... and I think that's about it. That's all you'll need to get this engine to run again.
Thread
Thread Starter
Forum
Replies
Last Post