A woman's project: 68 Fastback
07-17-2010, 09:17 AM
My 68 Fastback Build
---
I thought I'd post some pictures of our progress now that we are finally getting somewhere! I acquired this car about a year ago, as a wedding present from my husband. I've always wanted a Fastback (even before Gone in 60 Seconds!). So far we have replaced the transition, wheel houses, trunk floor and are now finishing the quarters and taillight panel. From there we'll move to the floors and then front end. We work on the car together a few hours a week; when it's done it will be MY car and I plan to drive it whenever possible. Plans are to do Mustangs to Fear Kit, PSE wheels, TCP front coilovers with G-Bar in rear, Wilwood Disc brakes, full 67 Deluxe interior. Drivetrain will be 351w backed by T5. On to the progress!
Day 1: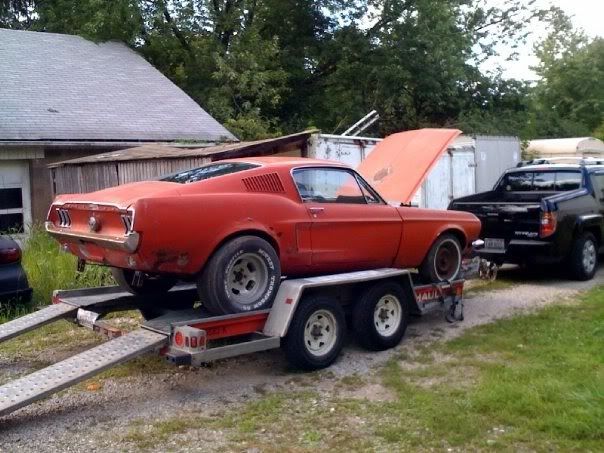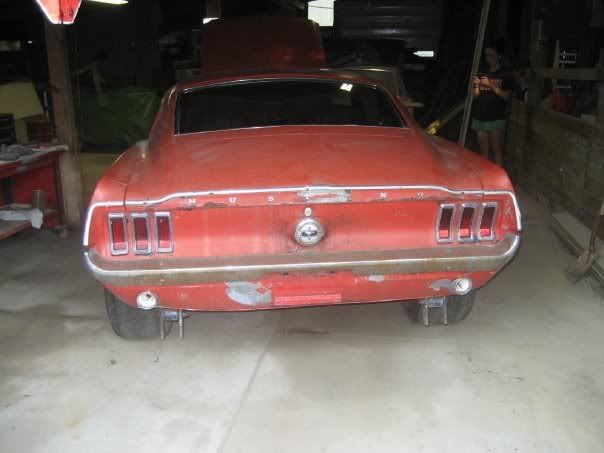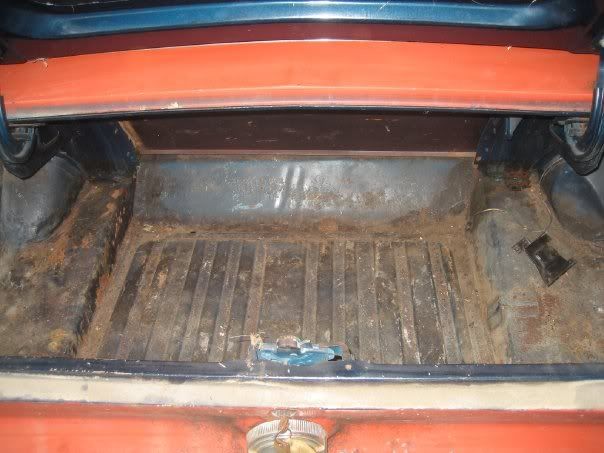 A few weeks later:
Months later: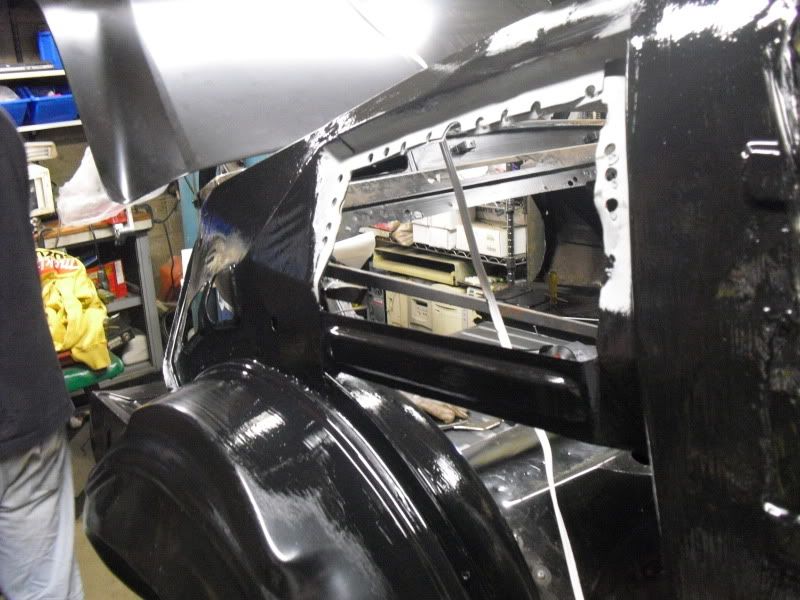 Current: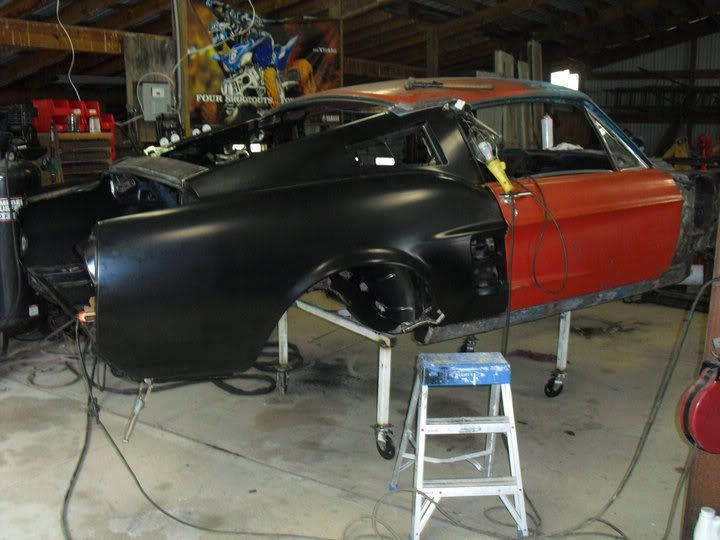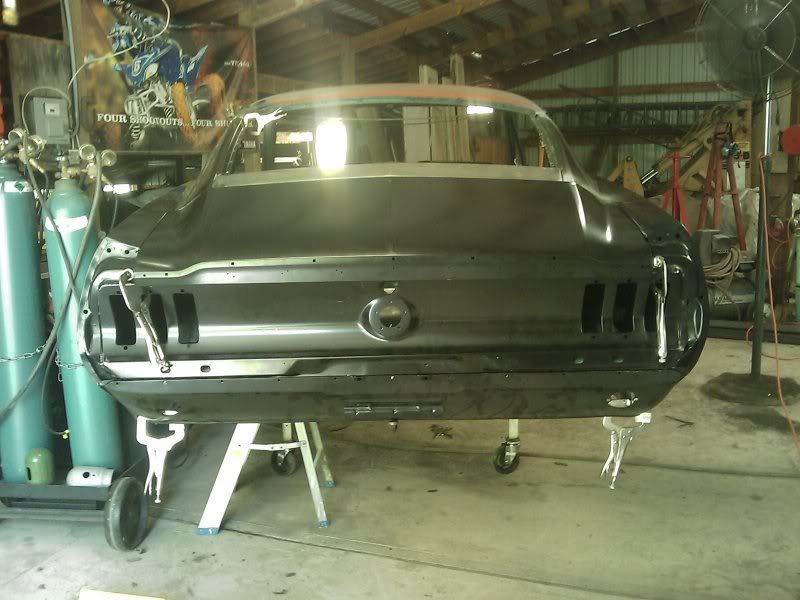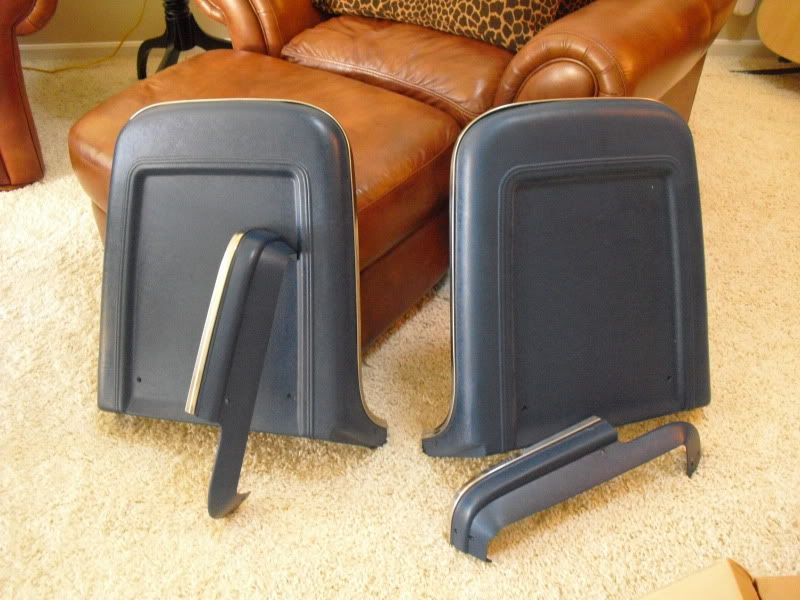 ---
Last edited by NoReins; 07-17-2010 at

04:30 PM

.
07-17-2010, 07:09 PM
---
Thanks, we got a few more things done today:
40 year old tree growing in the cowl..
After some vacuuming, Ford's rustproofing at its finest; actually it wasn't as bad as we were expecting! We may be able to get away with replacing each end, the middle seems solid but we'll decide after blasting.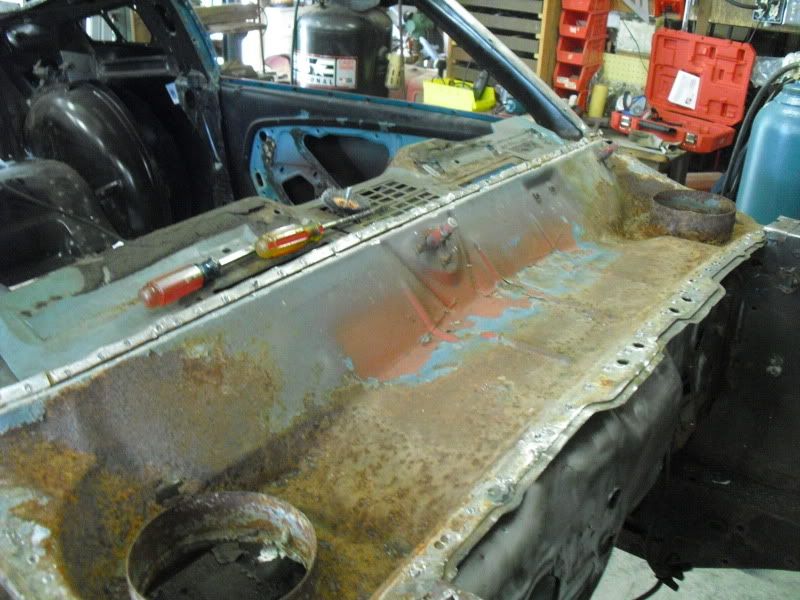 Aaron grinding down the welds. (Forgive his outfit- it was 92 here today!)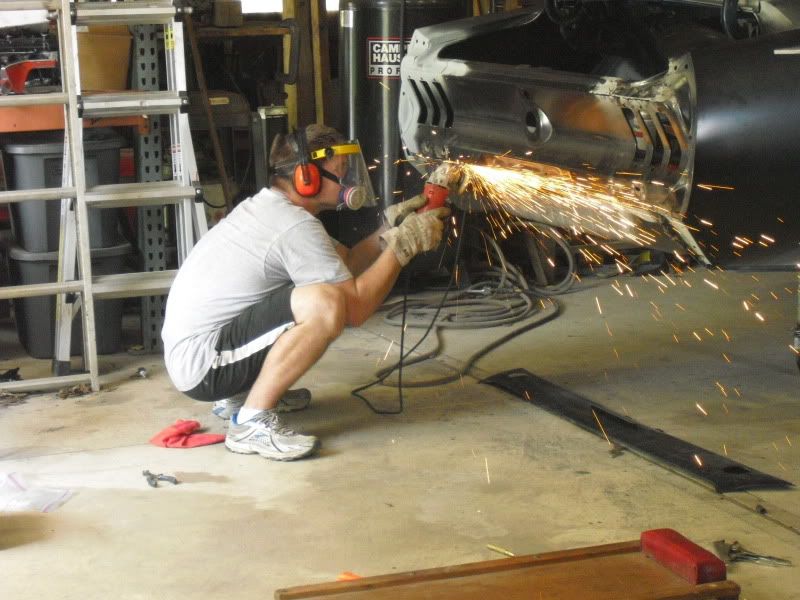 Mostly finished out back.
07-17-2010, 09:34 PM
---
Seeing how you already mentioned your outfits lol--You guys must own the one vehicle that doesnt have 1000 sharp points and surfaces on it--I hate to even work in short sleaves on mine--seem to pay for it every time

Its looking good
07-17-2010, 10:53 PM
4th Gear Member
Join Date: Apr 2010
Location: NJ
Posts: 1,027
---
Looks great!!! We're also in the process with a 66 although we decided to take the whole car to bare metal and start from there. This was us 2 weeks ago. Since then we've primed the car with zinc chromate epoxy, added subframe connectors, painted the bottom with POR15 followed by a couple of coats of pickup bed liner.
I wish I could get my wife working on the car