***DM1's Eaton swap build*** all eaton stuff in here
11-22-2009, 03:15 PM
***DM1's Eaton swap build*** all eaton stuff in here
---
424whp/381wtq on a MustangDyno w/14* timing @8psi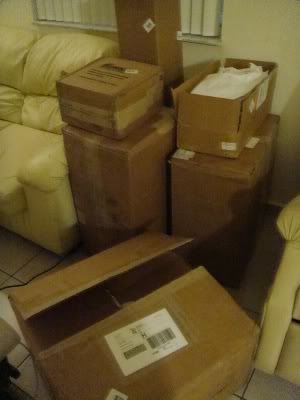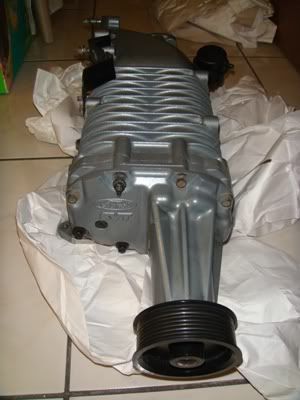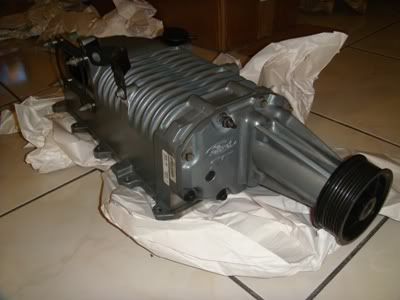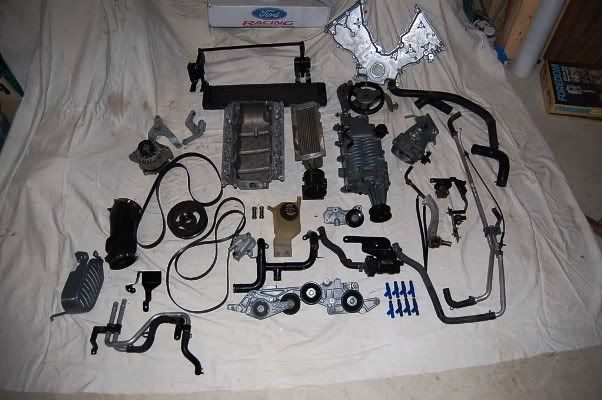 --
MAIN PARTS
--
• Supercharger with stock pulley
• Lower intake
• Intercooler
• Water manifold with nipples
• Throttle body with plenum
• 39 lb. injectors
• Vacuum actuator w/attaching hardware
• EGR valve – new straight plug IAC – w/attaching hardware
• EGR sensor bracket
• EGR riser tube
• Accelerator cable with bracket and attaching hardware
• MAF housing
• IAT 2 / BARO sensor w/ attaching hardware
• Timing chain cover - new
• Cross tube w/sender
• Main pulley bridge w/tensioner and idlers
• Alternator idler bracket
• Used alternator
• Both alternator to block bracket
• Harmonic balancer
• Lower caged charger pulley with idler
• Intercooler pump with bracket
• Intercooler reservoir
• Heat exchanger lines
• Hard intercooler line at block
• Heat exchanger brackets
• Heat exchanger
• Long heat exchanger lines
• Heat exchanger engine hard lines and hoses
• P/S bracket
• Belt engine cover
• Air intake to MAF housing
• Long upper cross tube hose
• Upper radiator hose
• Blower belt
• Accessory belt
--
GASKETS
--
• Water manifold nipple O-rings (2 packages)
• Charger to lower
• Water manifold to lower
• Throttle body to plenum
• Plenum to charger
• Timing cover gasket
• Timing cover gasket
• Timing cover gasket
• Intake gasket not in stock
• Front crank seal
--
HOSES
--
• Oil cooler to T-housing
• T-housing to radiator
• T-housing to reservoir
--
MISC
--
• Power steering return line
• Oil cooler set
• Accessory tensioner
• MAF sensor
• Adapting pigtails for alternator, intercooler pump, and IAT2 sensor
--
UPGRADES
--
• 03/04 cobra tank/pumps setup.
• LFP extreme dual pass H/E and the LFP cooling mod which can be installed through the front of the car....
• Innovative lc-1 wideband, sport comp 2 boost gauge and SOS pillar pod.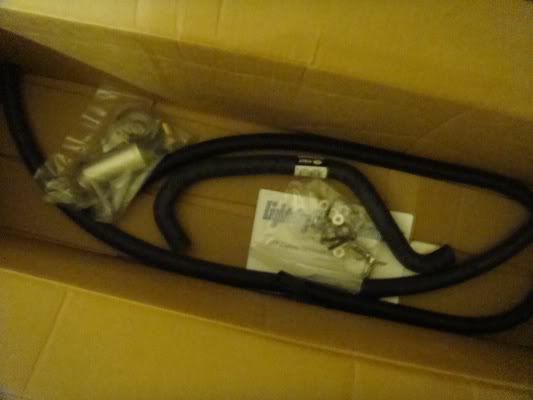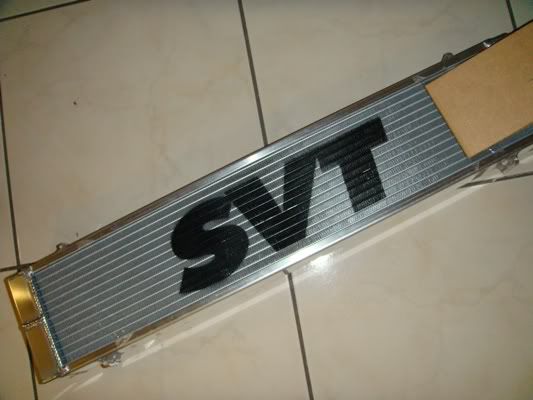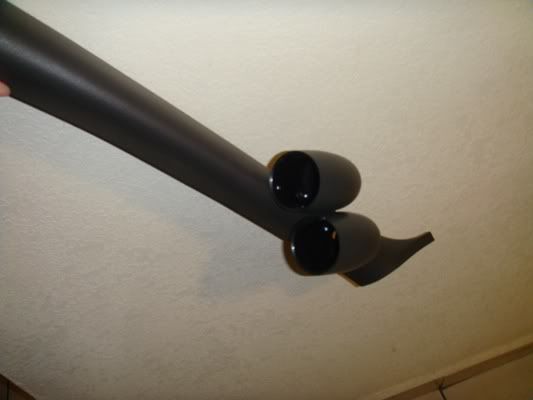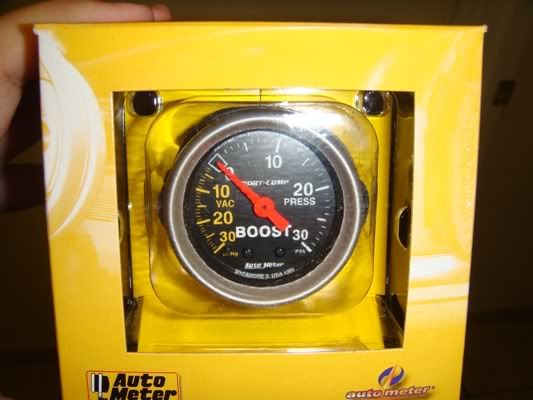 IN PROGRESS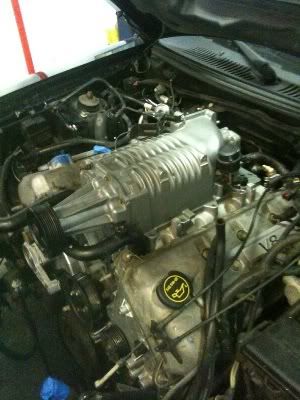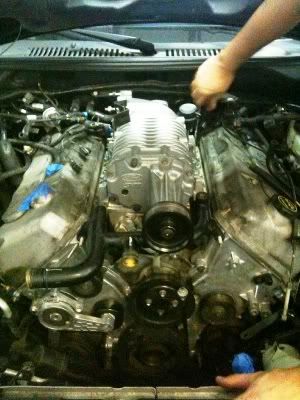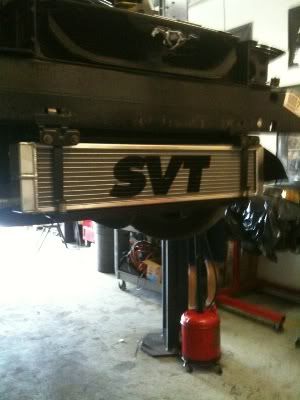 FINISHED PRODUCT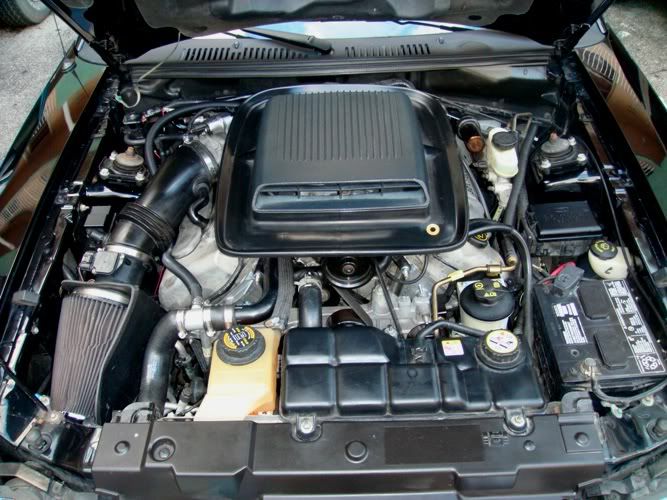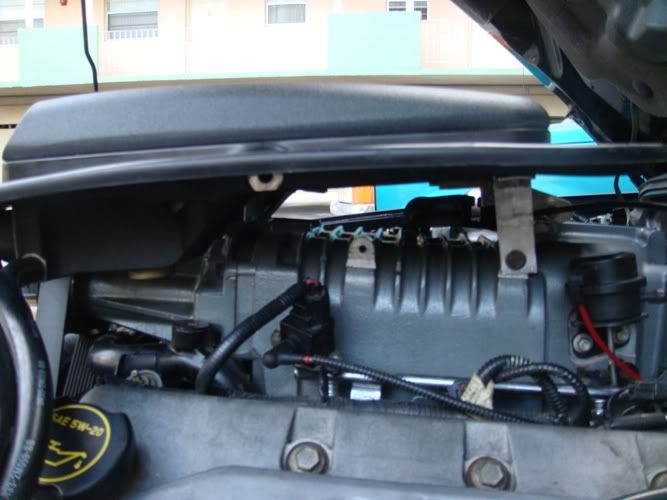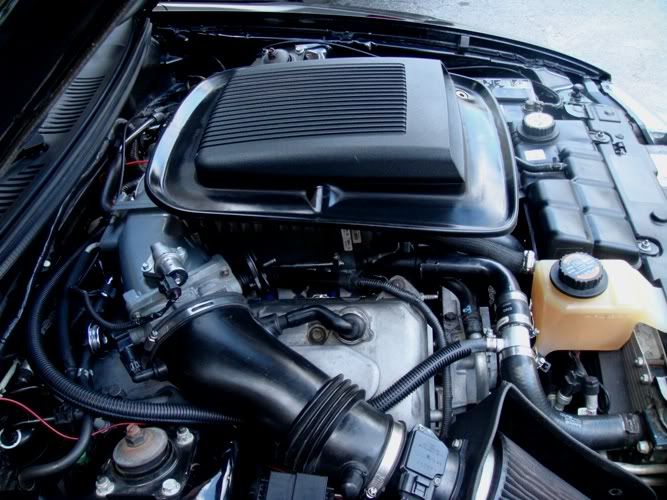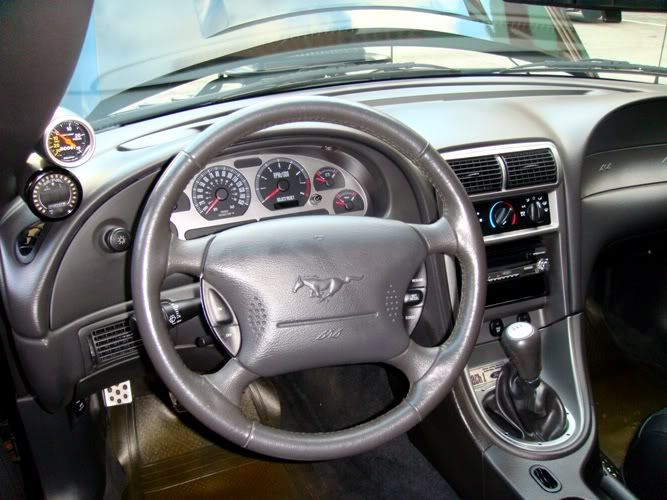 VID...
http://www.youtube.com/watch?v=__2sEF1da0k
---
Last edited by darkmach1; 04-10-2010 at

09:13 PM

.
11-22-2009, 04:27 PM
---
11-22-2009, 04:36 PM
---
Wow! Congrats, man. My living room's looking similar with headers, x pipe, clutch and cams sitting around but you got the big mama jama sittin there! You building the motor for it or gonna keep the psi reasonable?