My 1966 Chevelle SS
09-20-2008, 04:48 PM
My 1966 Chevelle SS
---
Well, shouldnt say mine- mine and my dads project. Its a 1966 Chevelle SS, with a 454 swapped in. heres the specs-
1966 Chevelle SS
Original regal red, now torch/porsche red(dont know which exactly)
Black interior, bucket seats
Floor shifted 4 speed
15x7 front rally wheels, 205 width tires
15x8 rears, 255 width
driveline:
454 big block, bored .30 over
427 L72 heads, ported and polished.
Forged crank, rods, and domed pistons
11.5:1 compression
Crane cam, mild street grind(cant remember specs)
Edelbrock Dual 4 barrel aluminum intakes
Carter AFB 600cfm 4 barrel carbs
M21 4 speed, hurst shifter
12 bolt rear end
3.73 geared posi
I also have a mostly new interior I need to install- grant walnut wheel, new seat covers, carpet, and OEM rearview mirror.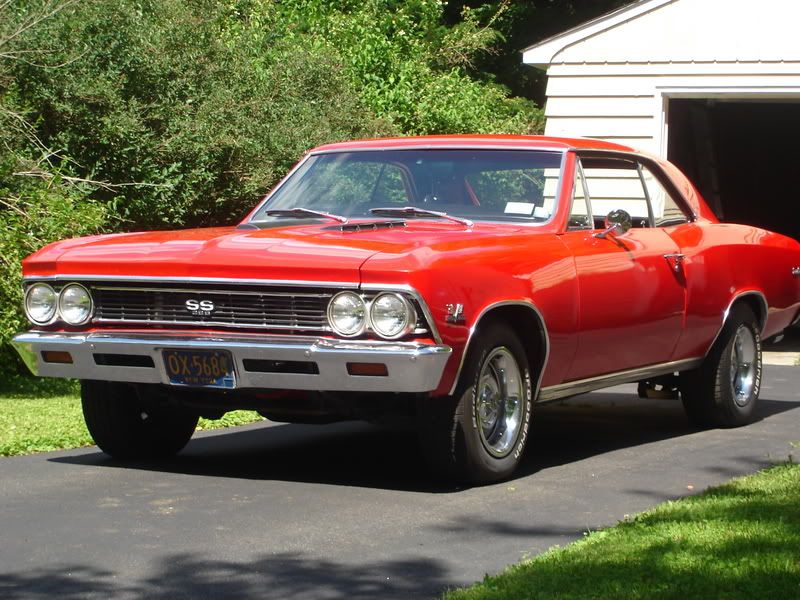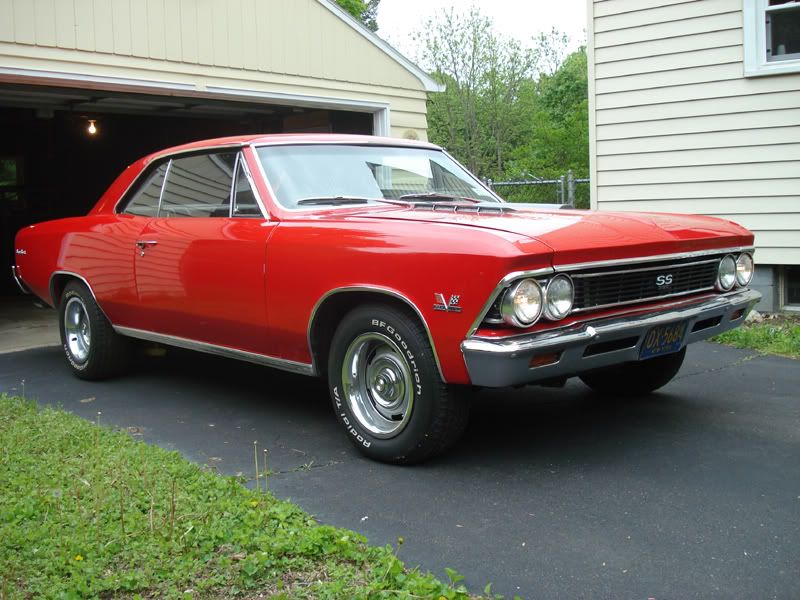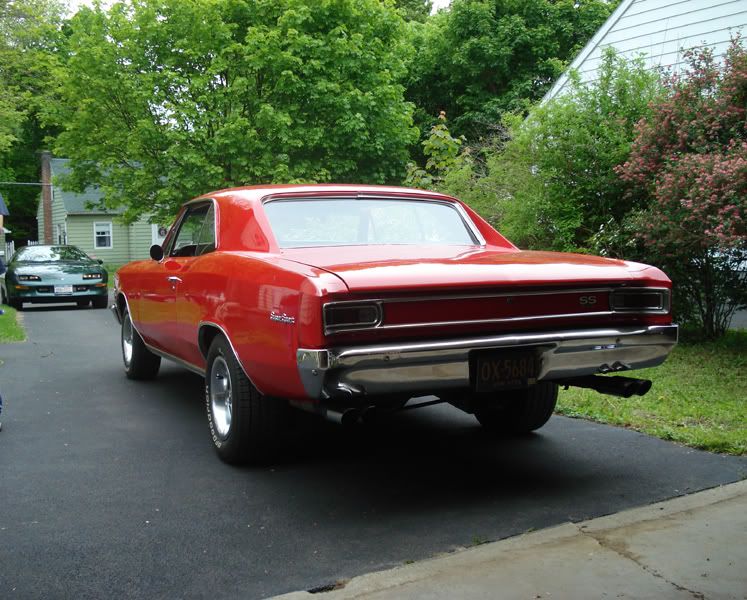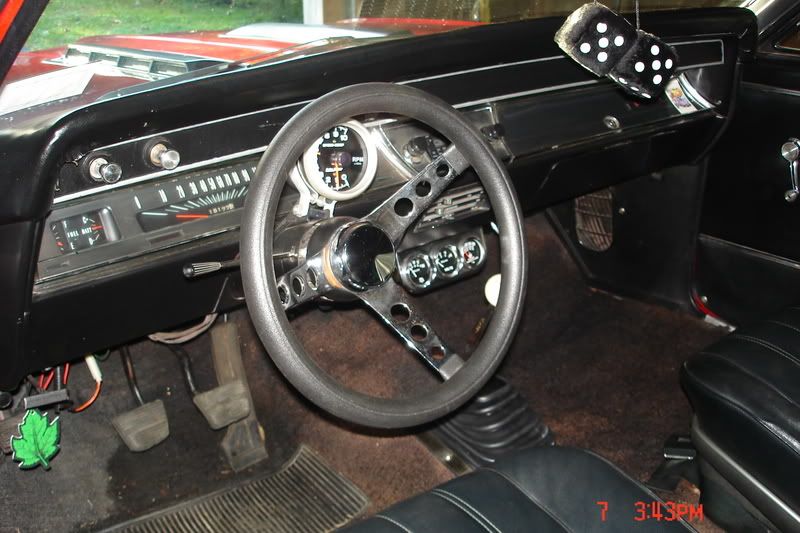 Dig the foam wheel! and the oil line blew, thats what the crap on the carpets from. new ones in the back seat.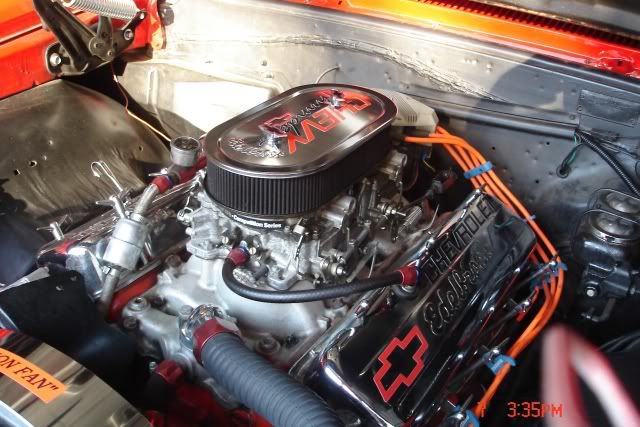 Thread
Thread Starter
Forum
Replies
Last Post
Classic Mustang General Discussion
Private For Sale/Trade Classifieds