new pics... (pics included) haha
01-23-2009, 07:36 PM
4th Gear Member
Join Date: Jul 2007
Location: California
Posts: 1,690
new pics... (pics included) haha
---
i was going to wait til i got the pro shots from raiden later tonight or tomorrow but wanted to post the few i took with a digital camera real quick. figured i'd get the "this thread is worthless.." post from everyone if i didn't include these for now. He found a good spot at an old costco building's loading docks to take some pics... Think i'm in need of some flat black stripes to finish off the look. what do you think? hopefully i'll have joe's drilled and slotted rotors soon which should help the look a bit with the saleen rims.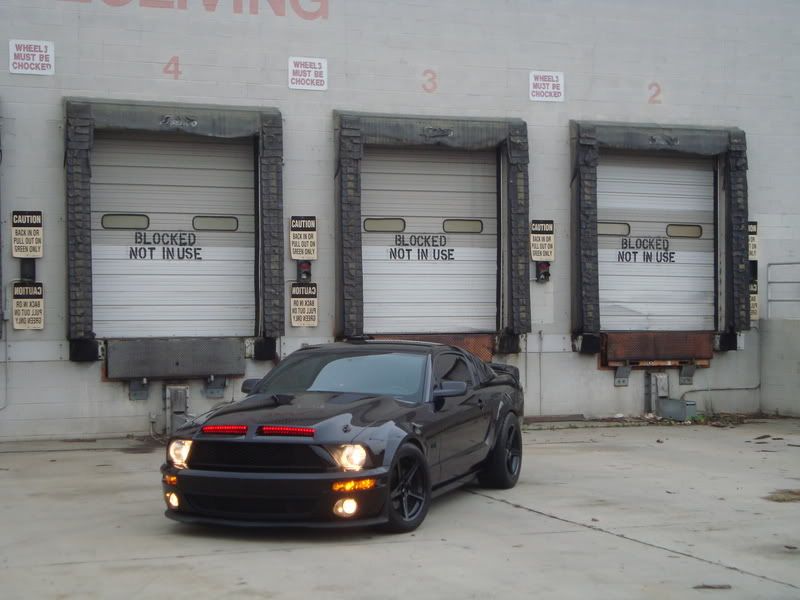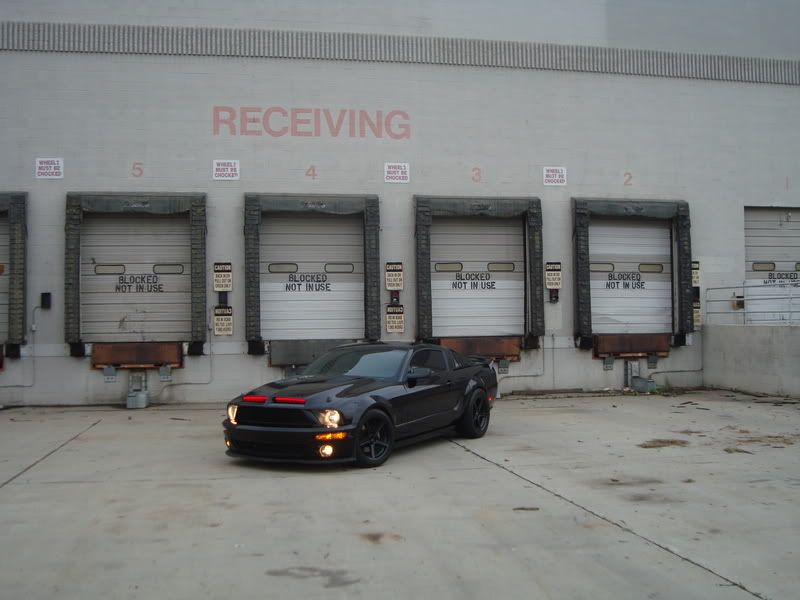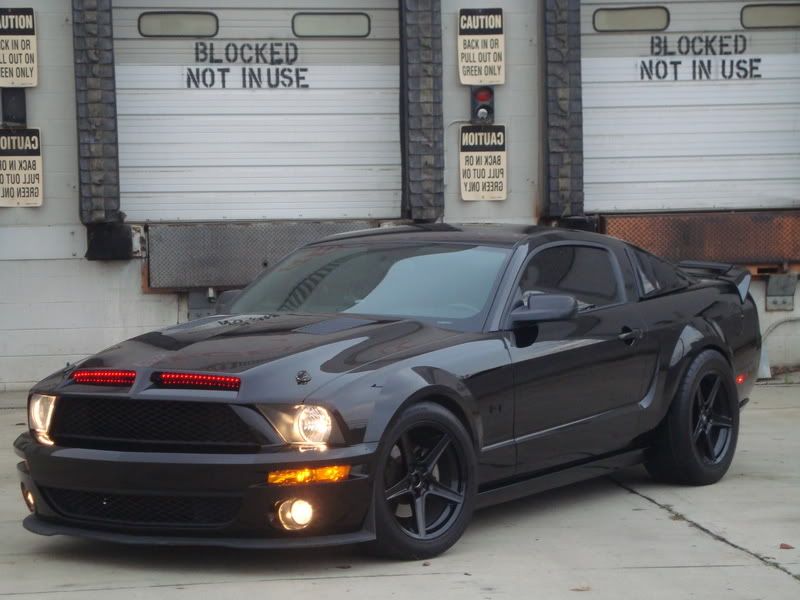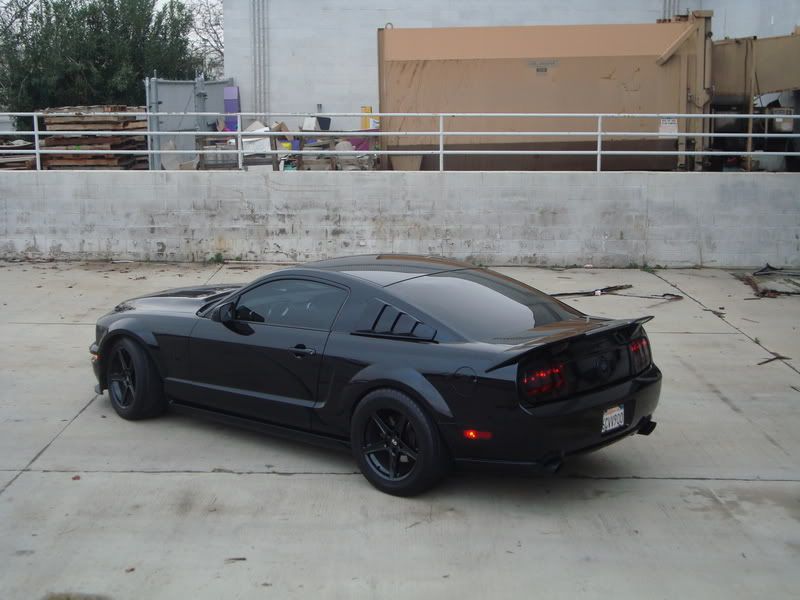 01-23-2009, 07:51 PM
---
Looks awesome!

Two questions:

Do you like black? j/k. I wanted a black stang with black wheels and windows, however, I didn't want to wait and the only black one available at two dealers was an automatic........so I opted for the second color option I had.

How fat are your rear tires?

edit: Looks like your tails are tinted too, my opinion, but you should do the front signals and the rear side markers also!
---
Last edited by miloman; 01-23-2009 at

07:53 PM

.