my fox convertible money pit
12-31-2010, 10:37 PM
---
this is the car that started it all for me.. looks good bro..
01-01-2011, 08:18 AM
---
looks real nice, i liked the way it looked when u got it a little, but then when i saw what you did, you made it look a lot better
01-07-2011, 12:42 AM
---
01-07-2011, 06:51 AM
Join Date: Jan 2011
Location: Andhra
Posts: 4
---
Pics are here!!! Unfortunately the weather here at school isn't cooperating with me so I wasn't able to do a new photo shoot. We've got snow forecasted for the next week but hopefully the second it stops I'll get my car cleaned up again so I can post some more pics. Anyway- here are some from a recent photo shoot I did
01-07-2011, 12:25 PM
Join Date: Dec 2008
Location: CA
Posts: 21
---
Originally Posted by
drewsky121
thanks for the kind words. initially, my goal was to find a white fox convertible like yours. i love white, but all the ones i saw were all trashed so had to settle for black. your car has a great foundation to build off of
.
01-07-2011, 01:23 PM
01-07-2011, 08:24 PM
---
by the way, when you pulled the luggage rack off the back of the trunk, did you just buy a new trunk lid? or fill in the holes? if so, what did you use?
01-08-2011, 02:22 PM
Join Date: Dec 2008
Location: CA
Posts: 21
---
05-01-2011, 01:14 PM
Join Date: Dec 2008
Location: CA
Posts: 21
---
some recent pics. hopefully, the next round of pics i'll have different wheels on. it's time for a change.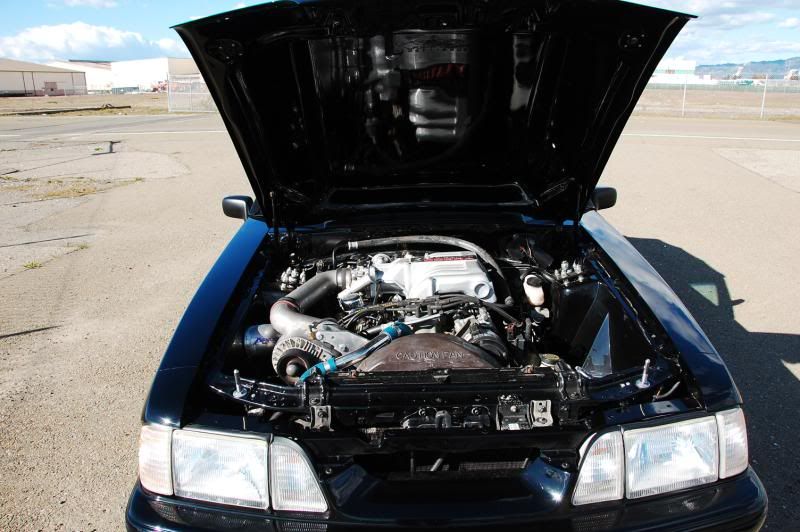 05-02-2011, 12:32 PM
---
Man you're bringing back some memories, I had the same car, but 91LX 5.0 vert, did trick flow heads & a vortech, man that was a wild ride. Love it, nice project and it'll never end .. lol.
Thread
Thread Starter
Forum
Replies
Last Post