Nascar Powered Fox Body Pushes 900hp
02-15-2012, 08:04 PM
MustangForums Editor
Join Date: Jul 2011
Posts: 1,226
Nascar Powered Fox Body Pushes 900hp
---
Big engine. Small car. It's a simple formula really, and the results are almost always excellent. It's just a dyno run, but the car itself is a rarity on top of a rarity. How many Nascar truck engine swaps do you see? Especially into a Cobra?
Watch it here:
Nascar Powered Fox Body Pushes 900hp
02-16-2012, 10:44 PM
2nd Gear Member
Join Date: Oct 2005
Posts: 216
---
I was pretty blown away until I saw that it needed methanol/water to pull that. The 550-ish on gasoline is awesome, but nothing that anyone couldn't do with a built 351 with a blower on it.
02-17-2012, 04:00 PM
---
It's not so much that the car NEEDED meth to make 900rwhp. It's more that the owner of the car is Matt Snow, so of course he's going to add a Snow kit to it.
Personally I subscribe to the big motor, big blower, and meth kit in a light chassis philosophy.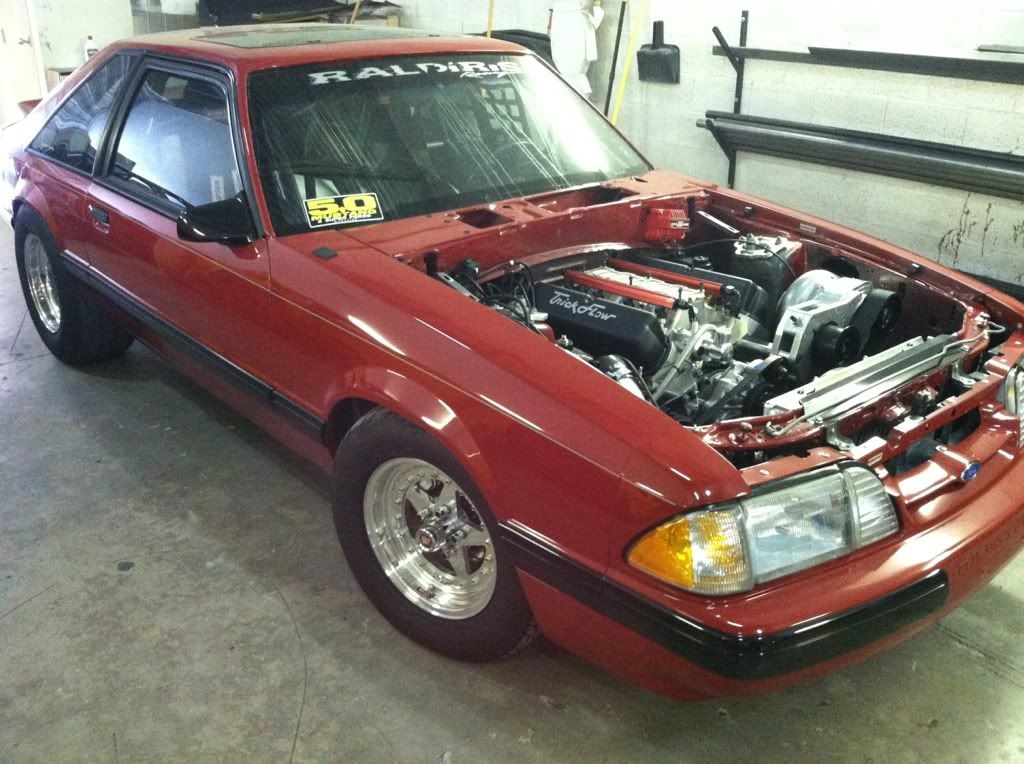 Thread
Thread Starter
Forum
Replies
Last Post