Members! introduce yourselves!
04-25-2007, 02:56 AM
Members! introduce yourselves!
---
Introduce yourselves to the other club members! Pics of the rides are always a plus
i will start the ball rolling... Im Jim, im from Hamburg NY and im currently attending UB for Law. I have my 2002 Mustang GT and me and my dad have the 1969 Mach 1 that hopefully someday we can get on the road (long story) I bracket race just about every tuesday at lancaster in the Street divisonand plan on making the trip out to the 1/4th at Leicester as much as possible this year
heres some pics of the ride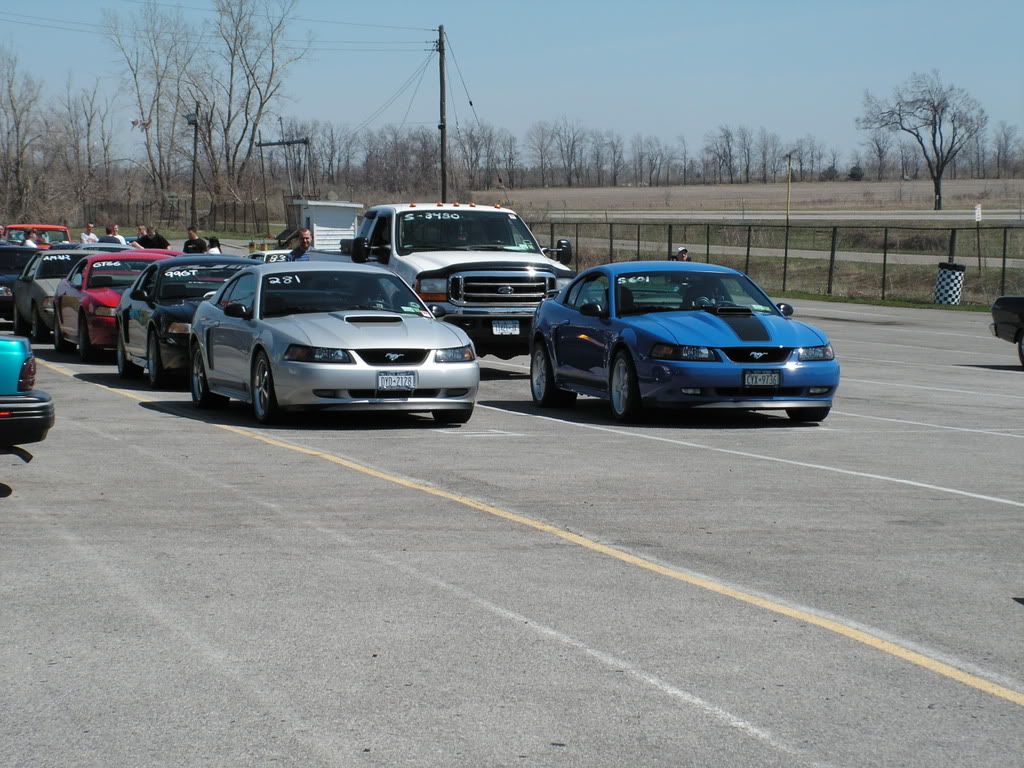 04-25-2007, 04:12 AM
RE: Members! introduce yourselves!
---
Alright, I'm George from Cheektowaga, NY. I am currently finishing my freshman year at UB for Aerospace Engineering and Mechanical Engineering. I just bought my first stang last month, a 1999 MustangGT (auto) and I love it. Went through quite the ordeal to find one, and have it financed at a reasonable rate, but things finally fell into place and it happened. I'm also new to Lancaster, makin my first runs ever this past Saturday. I'll be hittin the track much more often tho. [8D] Here's some pics of my pride and joy:
First time I saw the car. Jim and I drove all the way out to ****in Horseheads, NY to get it.
After a wash
Nice and shiny.
My car and I makin our debut at Lancaster. Alex's camera is the only one that can activate the super-high-tech red/orange mystichrome mode on my car...
04-25-2007, 08:08 PM
1st Gear Member
Join Date: Feb 2006
Location:
Posts: 73
RE: Members! introduce yourselves!
---
Alright I'm Alex, the stylish one of the group. There's me, my 99 gt, and an 89 beemer. You ladies play your cards right you just might get to meet the whole gang.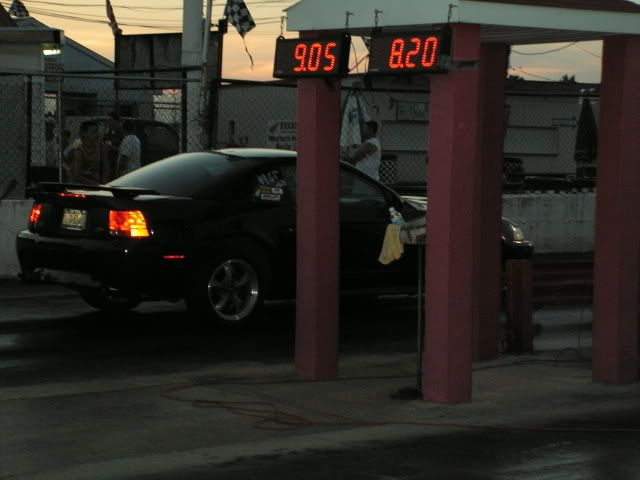 p.s. I'm probably insane.
04-25-2007, 09:20 PM
4th Gear Member
Join Date: May 2006
Location: New York
Posts: 1,859
RE: Members! introduce yourselves!
---
hahah alex-stylish LOL....you mean i am the stylish one.. ok...well i am Jeff, 21 in two weeks!!!...Graduated Alfred State College in NY for Automotive Technology. i am an NY State Inspector and ASE Certified...I live in west seneca, ny....my car is going through HELLLLL right now....missing a tranny...a bumper...had to have a new rear end housing put in her :-( but hey enjoy the pics...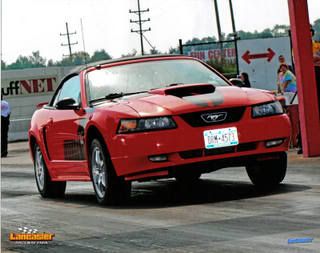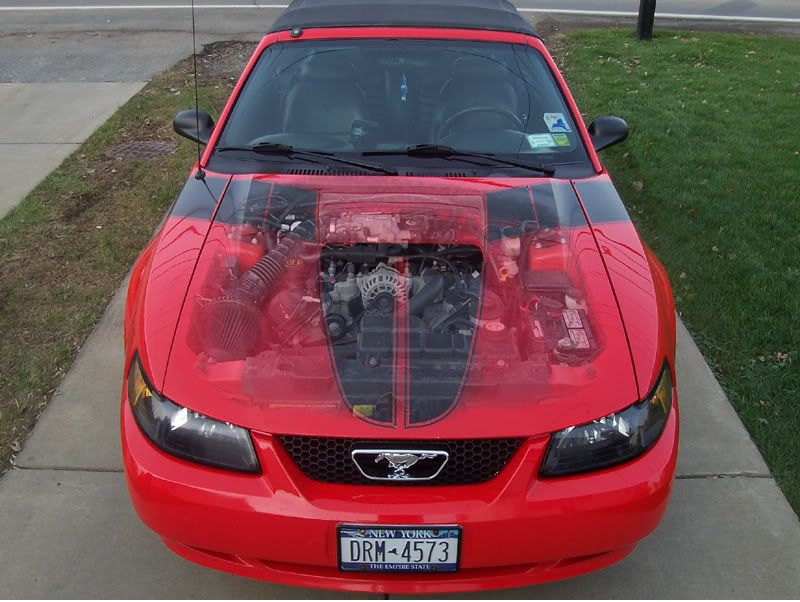 MY POOR TRANNY!!!
04-26-2007, 04:02 AM
RE: Members! introduce yourselves!
---
Im Alex, turned 18 last month,from Scotia new york. I got my 2002 Mustang almost a year ago. Its a 3.8 automatic, not the fastest, but takes out the locals decently. damn you 16 second car!Im working on a 1966 chevelle SS with dad, It already has a built up 454. should be good for 12's. Hopefully both will be making a few runs to the tracks this summer.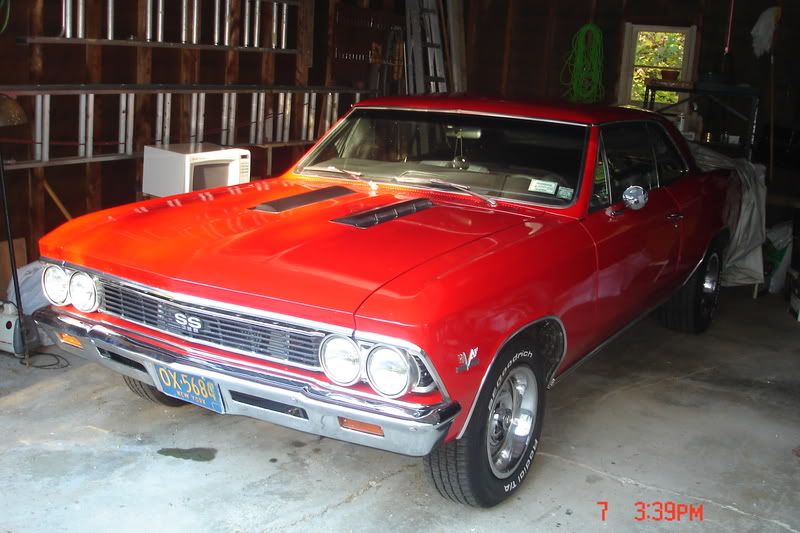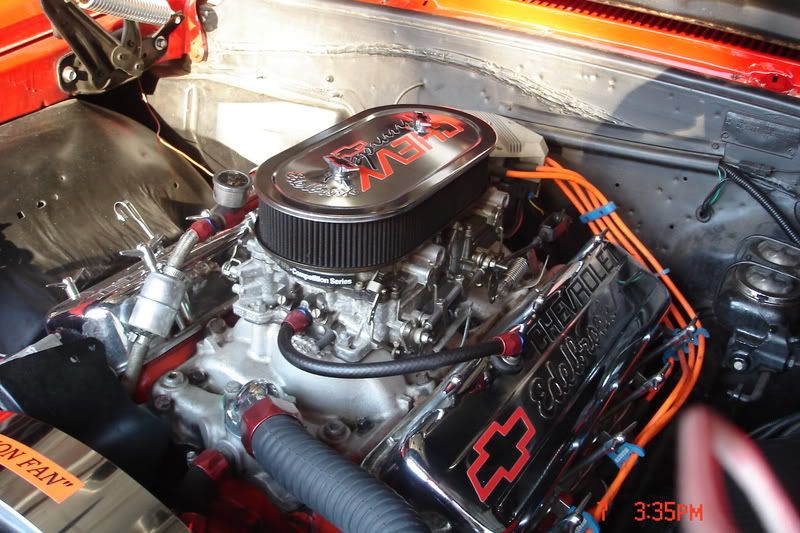 04-26-2007, 02:37 PM
3rd Gear Member
Join Date: Sep 2006
Location: Buffalo, NY
Posts: 539
RE: Members! introduce yourselves!
---
I'll edit some pics in later.

<--Scott. Natural red-head baby.

Bought my 03 auto v6 last September. Currently live in Kenmore, but went to high school at Frontier in Hamburg, but originally grew up in Cheektowaga, and went to Depew from K-8.

Living on your own is great, but my wallet kicks my *** everyday of my life.

Wasn't really gonna get a silver mustang, but I loved the trim work on it (a hood design and spoiler cover I've never seen before), so I bought it, not to mention they gave me 10k for my 05 neon.

Failed out of ECC twice, first time for not going enough, and second time for...well its MATH.

Always up for hanging out usually, except on Sabres game nights.



04-26-2007, 07:29 PM
1st Gear Member
Join Date: May 2006
Location:
Posts: 145
RE: Members! introduce yourselves!
---
Hey my name is Alex as well. Ya'll can call me Sadowski though so then there's no confusion. I'm A diesel mechanic in the United States Marines and am turning 21 in 6 months. I have a 95, 5.0, yellow Mustang. All she has in her right now is a cold air intake. But I have $1500 worth of car parts coming to me in the mail as we speak. I've got MAC ceramic coated long tube headers, MAC off-road H-pipe, Flowmaster american thunder catback, a BBK underdrive pulley set, and 3.73 gears with the bearing kit for the rear coming to me. Hopefully all of these will be installed on my car by the end of next week. I'll actually be able to hang with the big boys for a change. Oh and some people think I drive like the blues brothers. I think its because i like to go sideways around every turn. I'm not sure though.
I got your back supervisor..