am i the only one whos dash doesnt read out mpg average
07-10-2009, 04:38 AM
1st Gear Member
Join Date: Sep 2006
Location: home: san diego stuck in: dallas
Posts: 147
am i the only one whos dash doesnt read out mpg average
---
honestly i have seen that even the 05 have it and my 06 doesn't.
was it an option choice or what?
i would like to be part of the cool kids club and know my average and miles till empty



also any recommendation for another aftermarket dashes for the s197?
07-10-2009, 06:54 AM
---
Yes, the MyColor was an interior upgrade option for $460.00 that came with the satin aluminum panel. I've read that you can get the dash cluster and install it yourself.
Here's what mine looks like;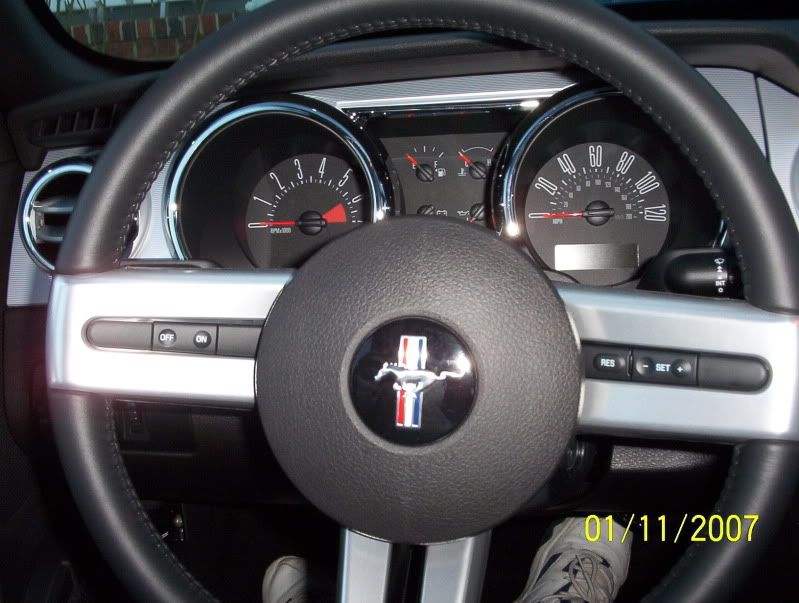 07-10-2009, 07:12 AM
---
If you go through Ford to purchase one it could be costly around $475.00. An option is to find a used one on eBay or Craigslist and send it to this company;
http://www.aaellc.com/
From what I understand, they charge like $160.00 to reset the mileage odometer to show what you have on your car, so all you have to do is connect it.
07-10-2009, 11:03 PM
---
youre not alone brother, i dont have it either
07-10-2009, 11:15 PM
---
me neither, I don't even have a shaker lol
07-11-2009, 02:34 AM
---
I'm with everyone else. Actually, I waited from the base V6 to go on sale. I didn't really want any options.
07-11-2009, 10:37 AM
07-11-2009, 10:38 AM
---
07-11-2009, 10:54 AM
Join Date: Dec 2008
Location: Texas
Posts: 33
---
Plain Jane no-frills version here too... only fancy option mine came with was the trac control (couldn't find any without it). I've always preferred simple basic models, less things to break.
07-11-2009, 12:06 PM
1st Gear Member
Join Date: Sep 2008
Location: New Jersey
Posts: 51
---
Having the "MyColor" option would have only encouraged me to rice out the Mustang like my old Explorer with LED's and cathodes. It's easy enough to just know "On a full tank, at 240 miles, it's time to fill-er up!" I do miss the digital compass, though, that much I'll say.