Hard to tell by looking at it that its a V6 (PIC THREAD)
05-11-2012, 01:23 AM
05-11-2012, 08:47 AM
---
Thanks for posting my pics! I just came across your post and was going add my pics, but now I don't need too. ;-)
There are some great looking Sixxers on this thread!!!
05-11-2012, 08:56 AM
05-11-2012, 09:45 AM
05-11-2012, 10:09 AM
---
So_Cali you really need to get a new chin to replace your old one.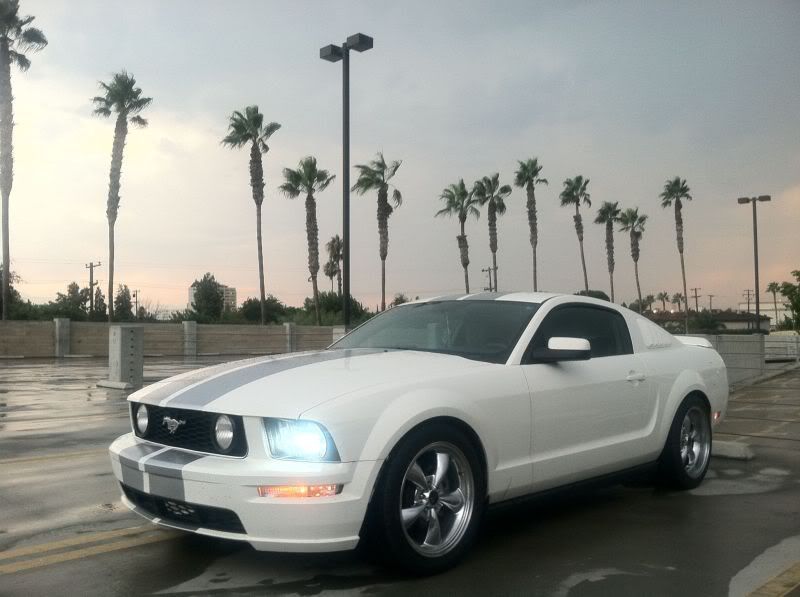 05-11-2012, 01:28 PM
---
I can only show my upgraded rear as of now. I have a Roush black billet grill and Boss/CS lower front fascia waiting on my GT bumper to arrive. The bumper was supposed to be delivered today but the shipping company called me this morning and said it will be delivered Monday. I'm tempted to drive over to the shipping center tomorrow to get it myself. I was so ready to change out the front end this weekend, major disappointment. As soon as it gets done I'll post more pics.
05-11-2012, 04:57 PM
---
Torch vert what exhaust is that?
05-11-2012, 06:33 PM