New Wheels - Blingage!
05-21-2010, 07:58 AM
05-21-2010, 11:39 AM
---
Man! That is nice! Nice choice! I have been waiting to see what those would look like on a member's car. Love it! Do you have a shot of the rear of the car as well? I would be interested to see how the butt looks with those now. Also, one to show how flush they fit the car as well. Look forward to seeing those shots as well.

Got another question as well. If someone were to get a set of these and wanted to use the factory tires from their 19" wheels could it be done. In other words, would the factory 245/45R19 Pirelli tires fit the 19x10 on the rear? At least for a little while?

Thanks for the input guys!
05-21-2010, 12:05 PM
---
Here ya go untame, you can't see the tires too much in these shots. I can get some better ones if ya like.
I don't think there is any way you could fit 245's on a 10" rim. On the other wheels I had, I tried 255's on a 9.5" wheel and they were stretched a bit.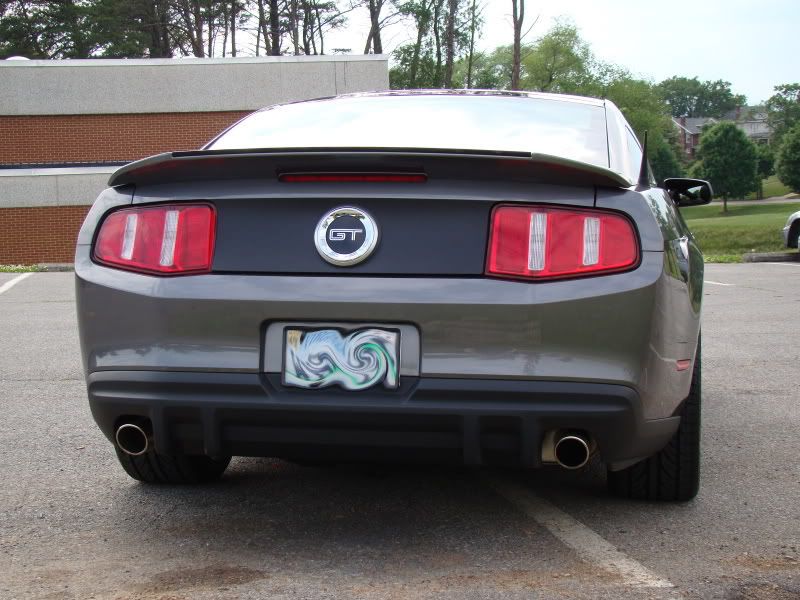 05-21-2010, 12:25 PM
---
05-21-2010, 12:46 PM
---
That's exactly how I feel. I tried a different style wheel first and I just kept looking at a pic on one of monitors at work that was a sideview of the car with the stock 19's. It was then I remembered AM had these in chrome. Here's a slightly better "down the side" shot.
I've been getting lots of nice comments everywhere I go. Thanks again to all for the compliments here.
Oh and I agree with Steve, the Hankooks are sweet. untame, I might be able to help ya out on the 275's...I've got two to sell! I'll PM ya.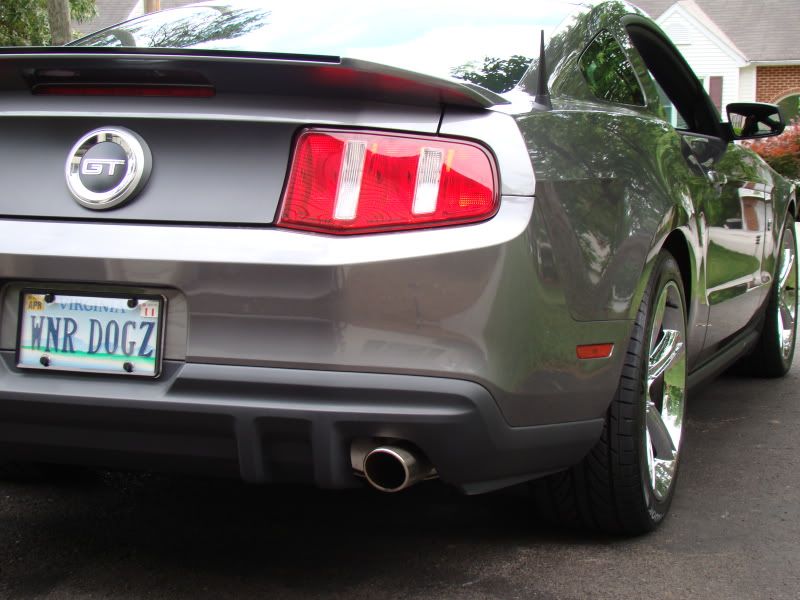 05-21-2010, 05:46 PM
---
Your car looks nasty. I was about to get the same wheel and tire package, but I was going to use the factory center caps instead of the stack racing ones. The chrome really makes your car stand out more.