Painted the engine cover
07-01-2010, 03:55 PM
4th Gear Member
Join Date: May 2010
Location: PA
Posts: 1,269
Painted the engine cover
---
Decided to paint my cover..the silver didnt match the black and red under the hood so I changed that.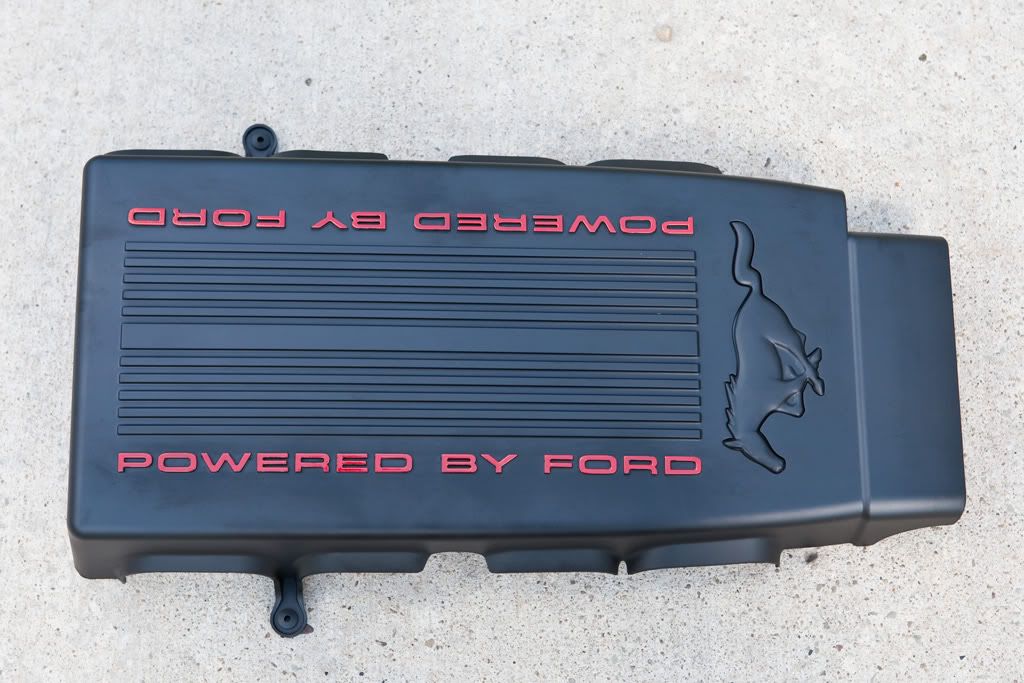 07-01-2010, 04:26 PM
07-01-2010, 04:50 PM
1st Gear Member
Join Date: Mar 2008
Posts: 69
---
Thats a nice job! How did you paint the letters and keep them neat looking?

Is that black or charcoal?
07-01-2010, 04:54 PM
07-01-2010, 04:57 PM
---
Looks good, did you paint the TB your self too?
07-01-2010, 06:53 PM
4th Gear Member
Join Date: May 2010
Location: PA
Posts: 1,269
---
yea I painted the valve covers, TB and engine cover myself.
the way i did the cover was..I shot it last night..all the red area with the same 500degree red I used on everything else..let it dry and baked it on by driving around for a while.
today I took it and I put vasoline over all the tops of the letters with a qtip..then I shot it all in black and when it dried I wiped the vasoline off...its not perfect but it came out pretty good and 100000x easier then masking with tape

the cover is satin black engine enamel
07-05-2010, 01:28 PM
---
Yours came very nice!

Another way to paint embossed letters is to use a wine bottle cork and drill a hole for a ¼" paint roller spindle.
07-05-2010, 07:38 PM
---
very clean job!! looks like it came that way off the factory line!
07-06-2010, 07:18 AM
---
oh man I like that flat black. I dont really care about the engine area, but I may do this for a quick project. good job
07-06-2010, 12:48 PM
Thread
Thread Starter
Forum
Replies
Last Post