..well..got the s197 seats, now I'll need to put them in but ?'s
07-13-2011, 11:20 AM
---
I went ahead and bought the adaptor plates. If you want to make your own custom adaptor plates it would help to know a welder or somebody that can cut/bend/weld steel. Where the rear seat bolts down, the floor is at an angle so something to consider if making your own adaptor plates.
Installation was more of a pain in the *** than difficult but with two people it should be easier. The toughest part was getting the driver's seat in because it was a bitch lining up the holes to mount to the car itself (tightening this, loosening that, no go, loosen this, tighten that, still no go, cuss words, etc.)
Wiring was simple...they are color coded on the driver's side. I used the 'crimping' method where I bought splice connectors and ****. Make sure you strip enough of the wire and remove the 'shroud' that holds all the wires in place so you have enough space to work with. Seat belts from the SN95 car will hook up with the S197 female end seat belts, btw.
I do have the power functions working for the driver's seat including the lumbar support, but there is no seat belt chime because I may have twisted off too many of the small wires for that, which brings up a question: Does that matter if the seat belt wires are not connected right? I thought it only controlled the 'chime' and powered the sensor that senses the seat belt, nothing more.
Pics of the new seats in below....first pic shows the seat belt that does not have its own 'corral' to keep it from flapping around when the windows/top are down. The next few pics show how much of a gap is in between the seat itself and the door/center console.
(pardon the order)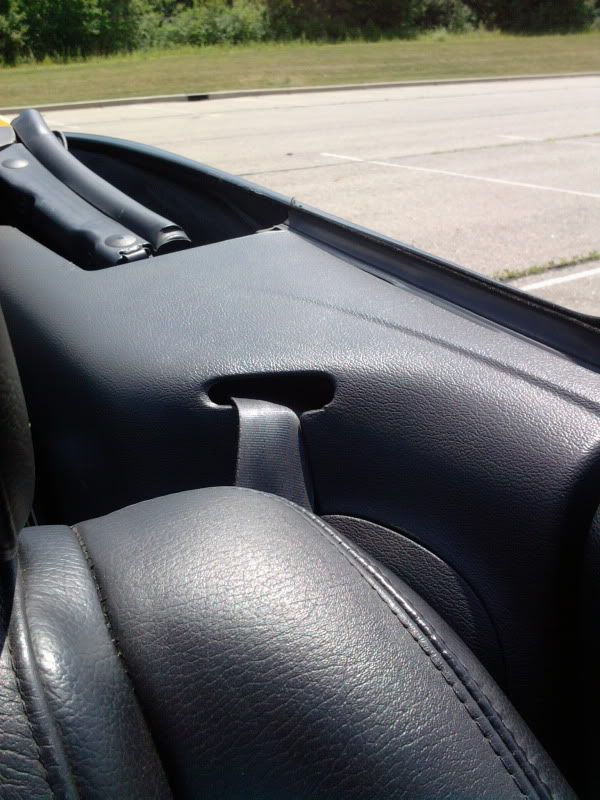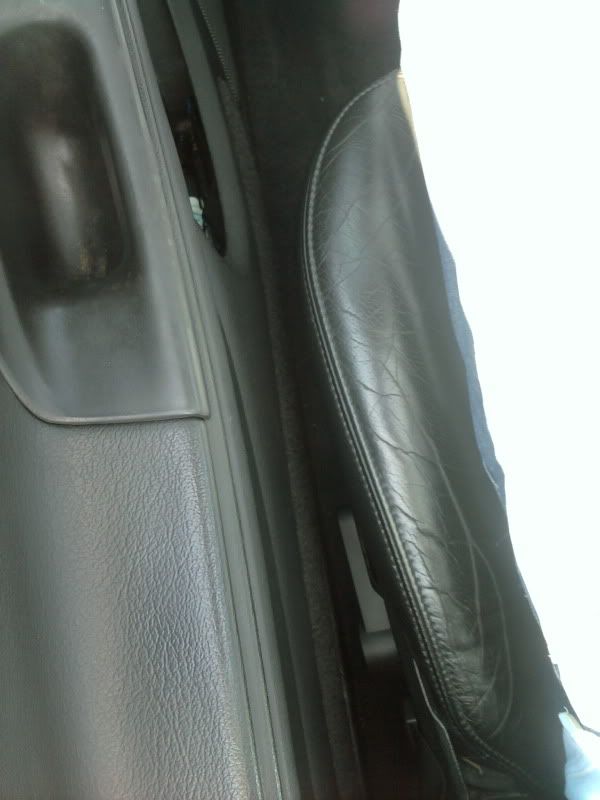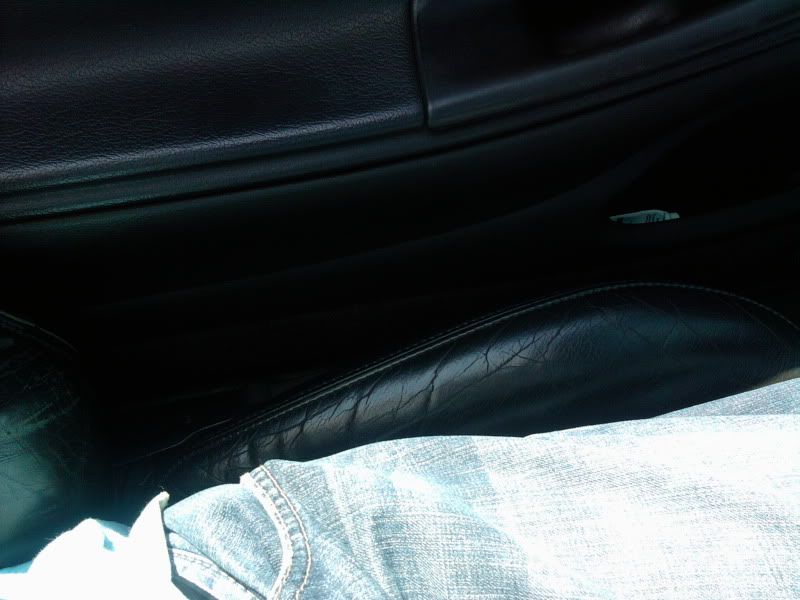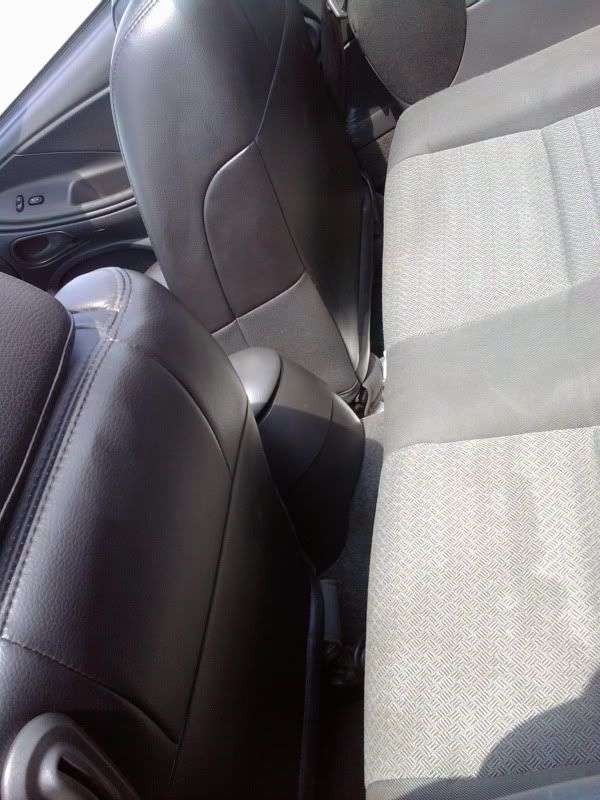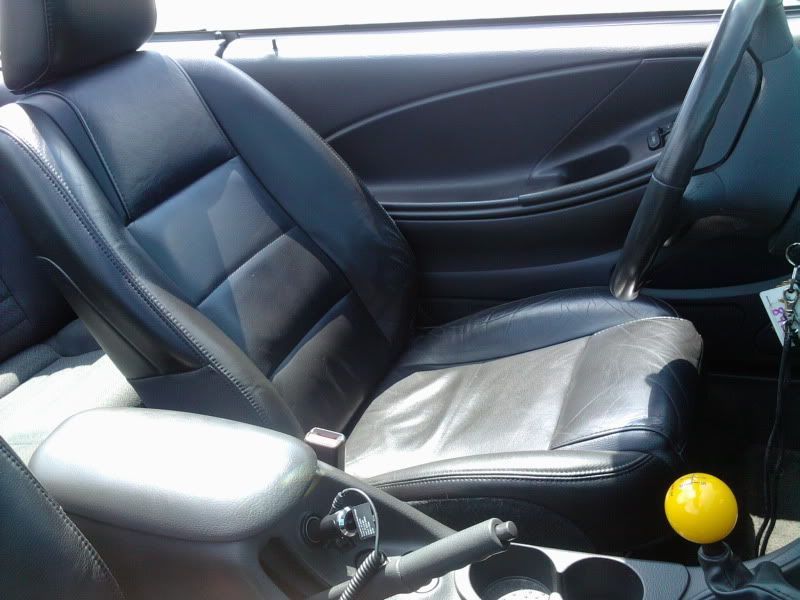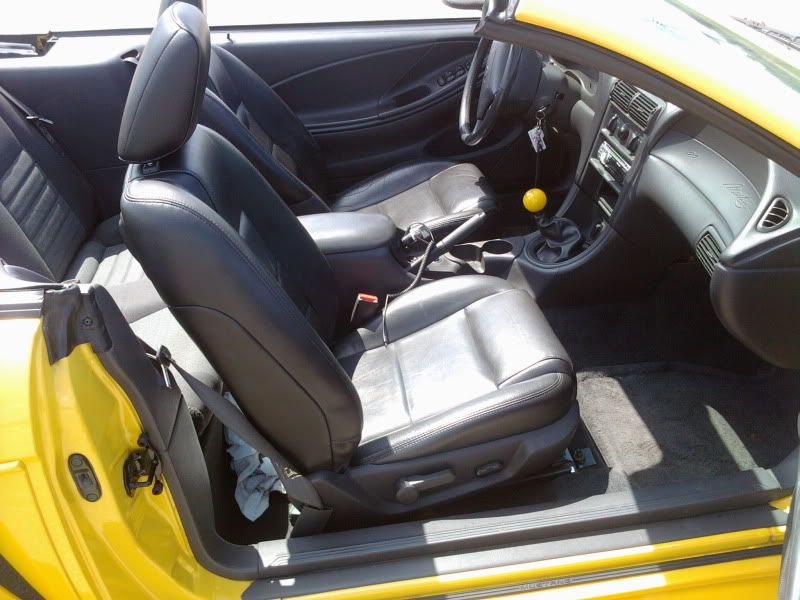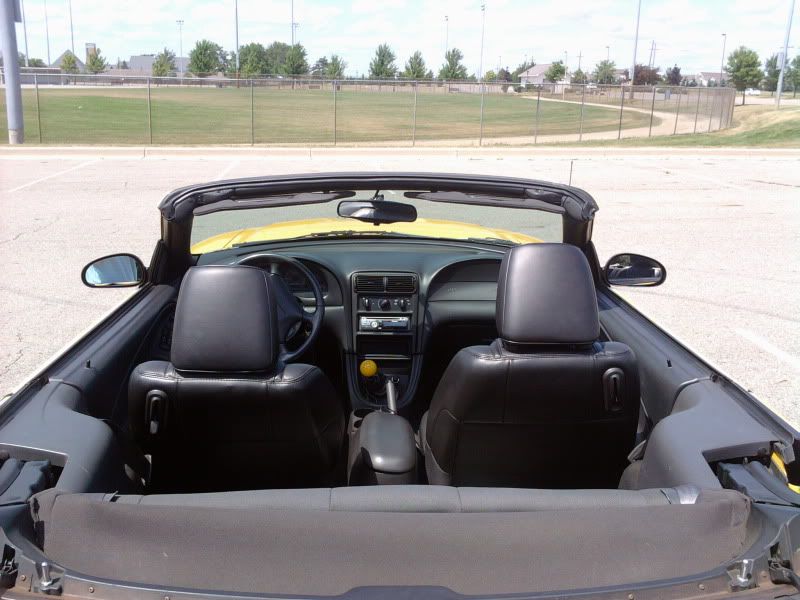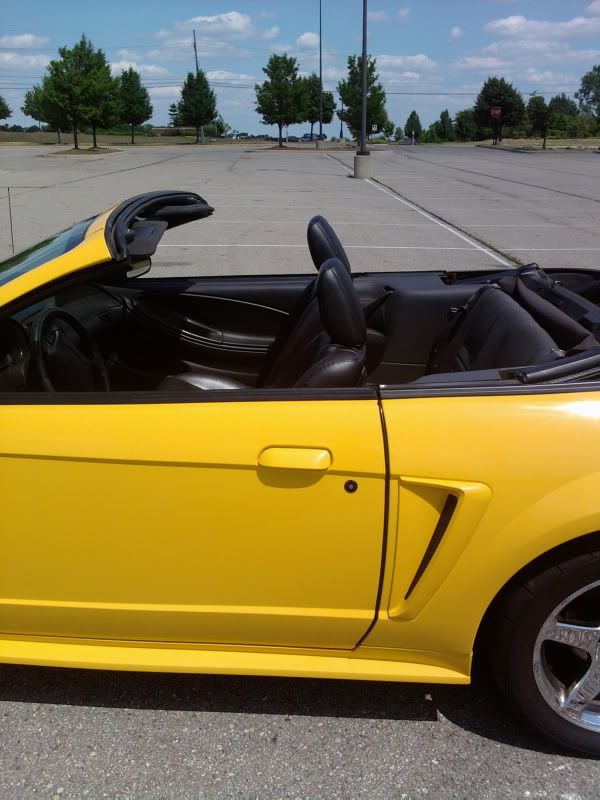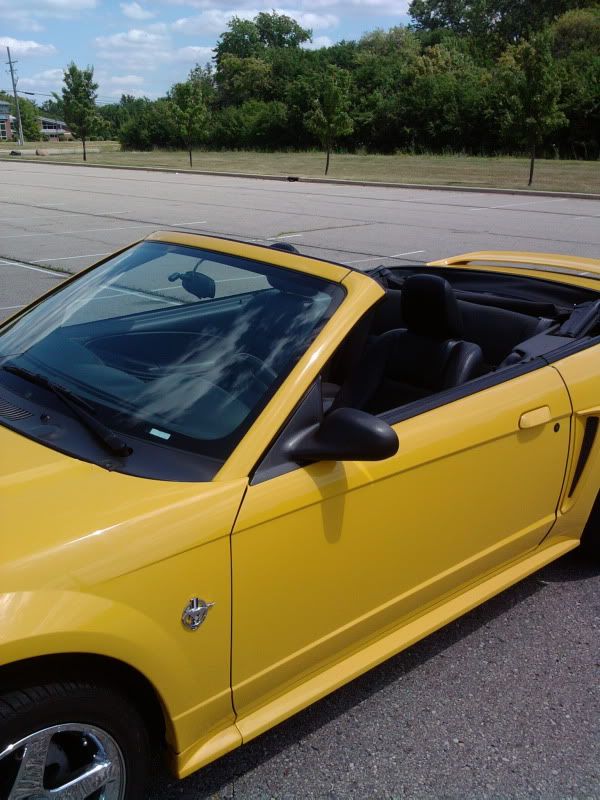 The seats do feel like they sit higher than the stock seats, but with the top up my head does not make any contact when the seat is adjusted properly. Driving feels better though.
07-13-2011, 11:50 AM
---
07-13-2011, 12:03 PM
---
I'll do a seat delete when I feel like it. Might be another mini project with getting particle board and fabric/etc.