Front end update
11-26-2008, 10:10 AM
Front end update
---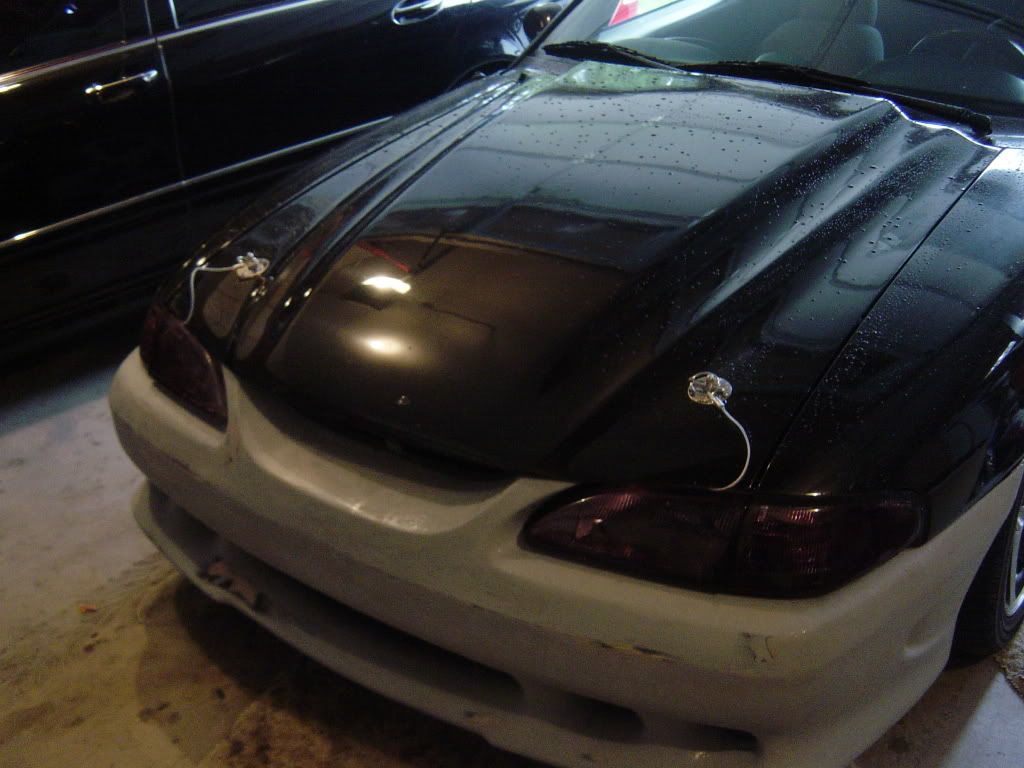 Its raining and cold until Friday, so paint will have to wait until then, I want it to cure properly. But at least I can roam around now.
11-26-2008, 10:41 AM
---
lookin good. cant wait to see it all fixed.
11-26-2008, 10:53 AM
---
Hey you know your bumper is all fugged up?
11-26-2008, 10:59 AM
---
Is it just me or do your lights look purple?
11-26-2008, 11:31 AM
11-26-2008, 03:58 PM
---
Yeah Jasper I got some this weekend, since I didnt hear back from you and I really needed them asap (its my DD and cant drive w/o lights). However if you still want yours gone, Ill take them and give them to my friend.. he has a crack in one of his..

And the lights arent purple, theyre just smoked, idk why they look that way in those pics.. prolly my ****ty camera.
11-26-2008, 05:27 PM
11-26-2008, 11:02 PM
---


Ive always wanted some, I figured I might as well do something new and shiny while I do the repair of the bumper.

I got a lot of compliments while driving around today with a primered bumper... and another window tint ticket.....
11-26-2008, 11:10 PM
---
Lookin' good! Back to kickin it around town and bothering the 5-0
j/k. Have fun with er'!!!
11-26-2008, 11:37 PM
---
Nah... the cops around here love me ;-)
Thread
Thread Starter
Forum
Replies
Last Post
4.6L (1996-2004 Modular) Mustang