The 2020 Ford Mustang Shelby GT500 Might Not Get a Manual Transmission At All
08-30-2018, 02:56 PM
MustangForums Editor
Join Date: Jul 2011
Posts: 1,260
The 2020 Ford Mustang Shelby GT500 Might Not Get a Manual Transmission At All
---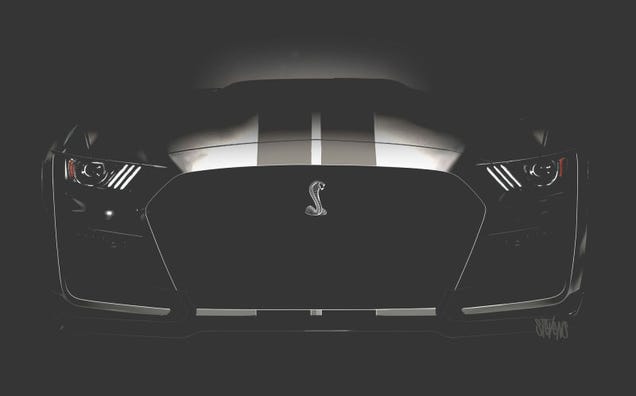 Rumors have been swirling
regarding the specs of the
2020 Ford Mustang GT500
, which should have over 700 horsepower. More than even that,
recent reports
have shown that it is likely to be equipped with a dual-clutch automatic transmission. Now we've learned that this DCT transmission might be the only option with no…
Read more...
08-30-2018, 03:06 PM
---
Whichever trans it will have, must be a badass unit to handle that power/torque.

Mopar has a manual in the hellcat though, as does GM with the Zr1/Z06 so I doubt still the GT500 will not have a manual available.
08-30-2018, 04:45 PM
---
Those new 10 speeds are really fast though and can help the car stay in the meat of the power band.

If Ford puts a 12 speed in the GT500 then I'd be impressed. If they can put a 14 speed in the turbo 4 Mustang then it will probably run 10's.
09-09-2018, 03:01 PM
---
09-12-2018, 07:21 PM
Join Date: Jun 2018
Location: Connecticut
Posts: 22
---
The mid engine Vette is supposed to be a paddle shifter auto. that takes it off my list and the GT500 is off the list too for the same reason.
Chevrolet is making a mistake with a the mid engine car, look at Ferrari, most serious enthusiasts want a front engine car, GM should build a different car for a mid engine super car like Ford with the GT.
Hard to justify a GT500 for 80,000, its cool but 80k ?
09-12-2018, 07:49 PM
Join Date: Aug 2018
Location: North Carolina
Posts: 11
---
Been watching for the last couple of years and NO mention of paddle shifters only. Maybe one day but I don't think just yet. GM wants to compete at Le Mans etc and is held back by the front engine cars. 755 looks like the limit in the FE cars. The ME will sell just fine. The times they are a 'changing.
09-12-2018, 08:14 PM
Join Date: Jun 2018
Location: Connecticut
Posts: 22
---
Automobile Sept/Oct issue covers the Y2 Vette. 8 speed dual clutch auto is the only option, if it doesn't have paddle shifters I'm the easter bunny.
Got plenty of stick time in a 91 ZR-1 wouldn't do another Vette if you paid me, you have to be an acrobat to get in and out of the thing. If the GT 500 had a manual transmission and was priced about 15k lower it would be the car to have.The lower priced GT350 with the flat plane crank will be the car most people want down the road/
09-13-2018, 05:10 AM
Banned
Join Date: Jan 2018
Location: Pennsylvania
Posts: 2,326
---
Yeah, they are contemplating a DSG type transmission. It's still a manual, but shifted automatically.
They are the best of both worlds. I had one in my '13 TDI, and loved it. It was still geared
differently than the 6-speed manual, but the MPG was only down by maybe 2 MPG -vs- the
manual.

The way they work, is it's basically two manual gear boxes put together, with EVEN gears on
one side, odd on the other. The Clutches; one for the even, the other for the odd. It will
have shift fork, synchronizers, all that. It's just automatically shifted, and is instant and
firm. Very little parasitic loss if using a hydraulic clutch pack, and the same as a manual
if using a dry clutch pack.

I like the Direct Shift Gearbox... I'd put one in any vehicle I own if I could...