I LOVE these Hips!
07-15-2009, 02:26 PM
I LOVE these Hips!
---
Does anyone know what happened to the company that made these? I tried searching for their website, but see that the domain name is up for sale.
THIS is what the 2010 Mustang should have had. Maybe Ford will add it to the rumored 5.0 or Mach 1;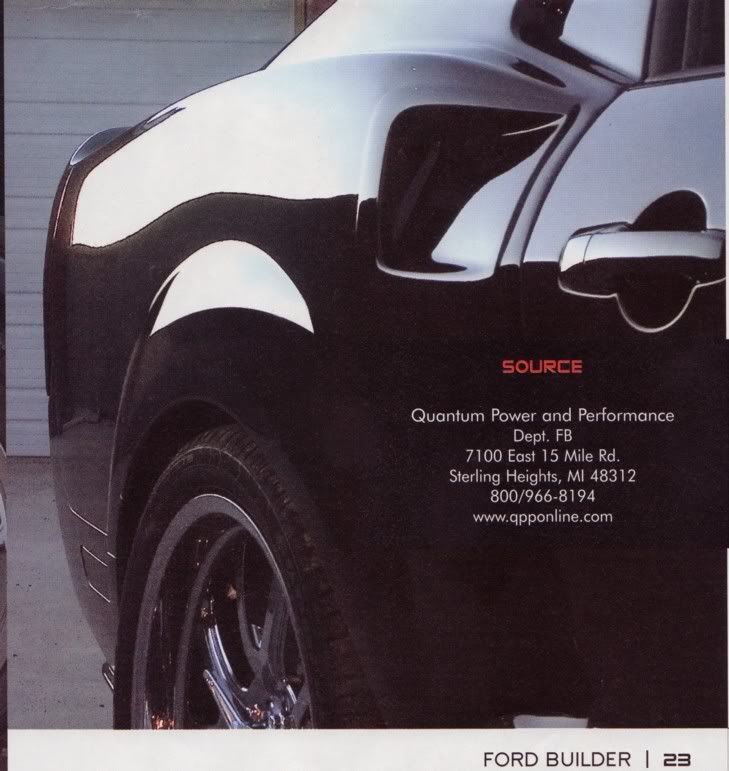 07-15-2009, 02:47 PM
6th Gear Member
Join Date: Feb 2005
Location: AZ
Posts: 11,584
---
07-15-2009, 02:51 PM
---
Originally Posted by
Derf00
The article was posted here on this forum and had to have been within the last two years. I've only been a member here since 2007.
I do remember reading that it is a fiberglass attachment that unfortunately lays over your existing rear quarter panel. From what I remember, it did add some weight to the car. I was wondering if they came up with a better way to attach it.
07-15-2009, 02:57 PM
6th Gear Member
Join Date: Feb 2005
Location: AZ
Posts: 11,584
---
I could see there being many problems with a piece like that attached to the side of a car. The quarter panels look awesome but I wouldn't trust it as an overlay to my existing panels. I'd want them completely integrated into the car which would mean cutting the old sheet metal ones out and having those fabbed and attached to the frame directly.

Weight of just adding them to the car would be a negative, plus regular wear and tear would have them looking like crap in a few years.
07-15-2009, 04:06 PM
---
If I am not mistaken, it was expensive because it was sheet metal attached, not fiber glass. I think they cut the quarters off and attached new metal and painted it. It was like 7 or 9k for it all.
07-15-2009, 07:48 PM
---
The only way to achieve quality...
Welding a new skin, instead of butchering everything with fiberglass and bondo, like the 67 Eleanor car.
Thread
Thread Starter
Forum
Replies
Last Post
Mustang News, Concepts, Rumors & Discussion
California Regional Chapter