GT Style Upper Grille w/Fog & LED Halo Lights
04-20-2018, 10:52 PM
4th Gear Member
Join Date: Jan 2018
Location: Pennsylvania
Posts: 1,910
GT Style Upper Grille w/Fog & LED Halo Lights
---
First and foremost, had to modify the OE Horn bracket, so I got a piece of stainless
and an extension bracket:
Took the RH side horn off the bracket to be moved tot he right of the LH horn: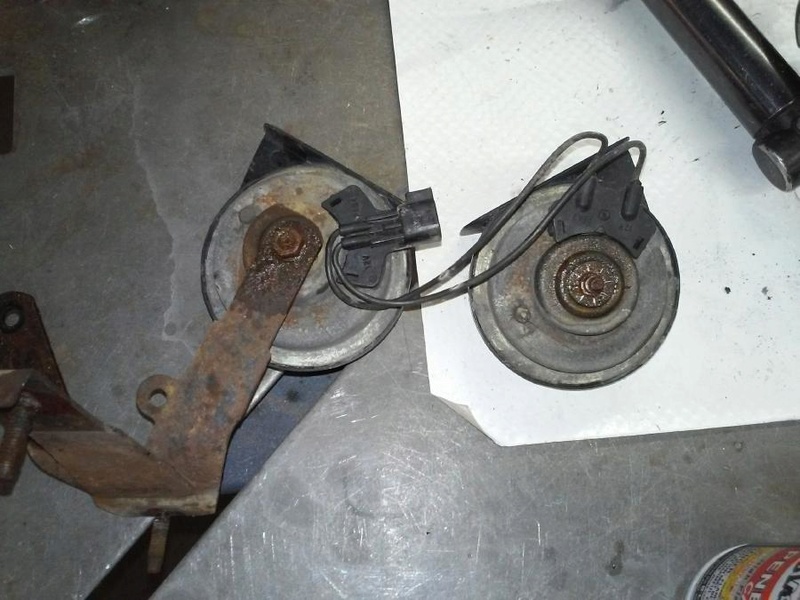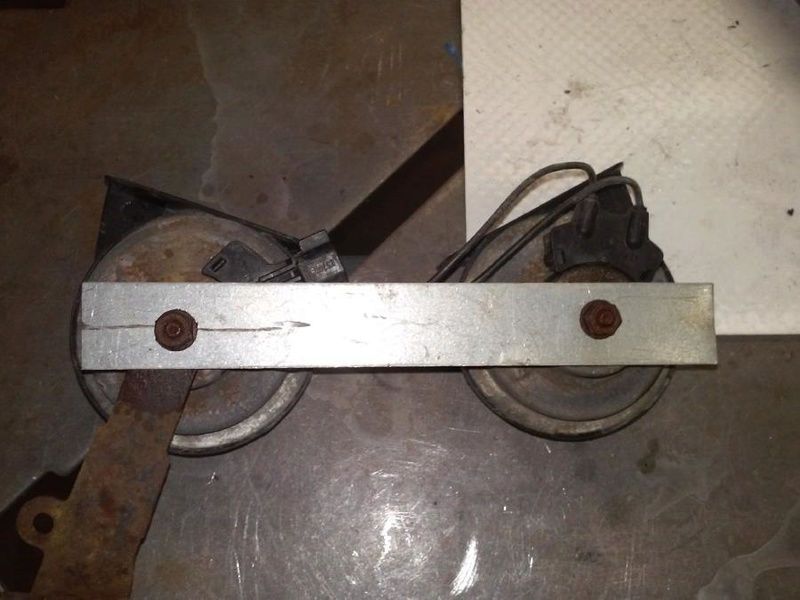 Then cut the horn bracket where it mounts to the rad support: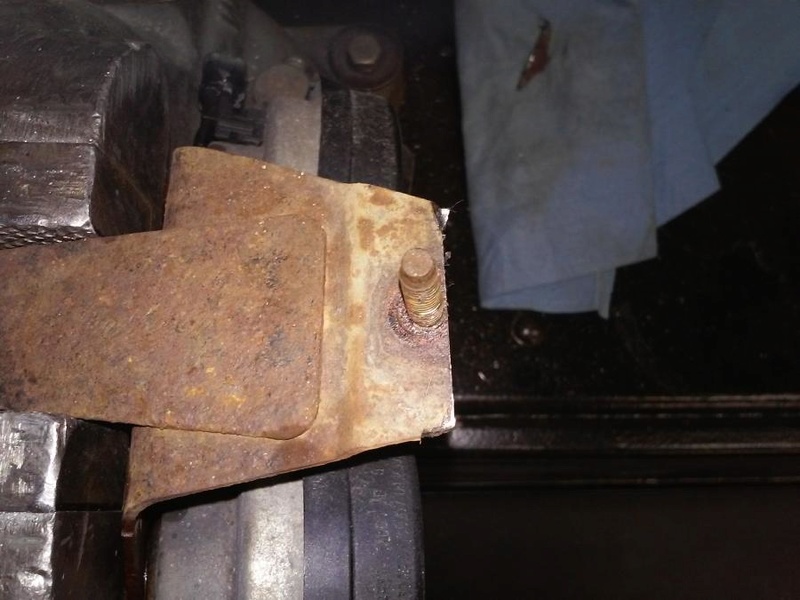 Horns mounted back on upper support:
Then you have to cut the upper rad support horn perch: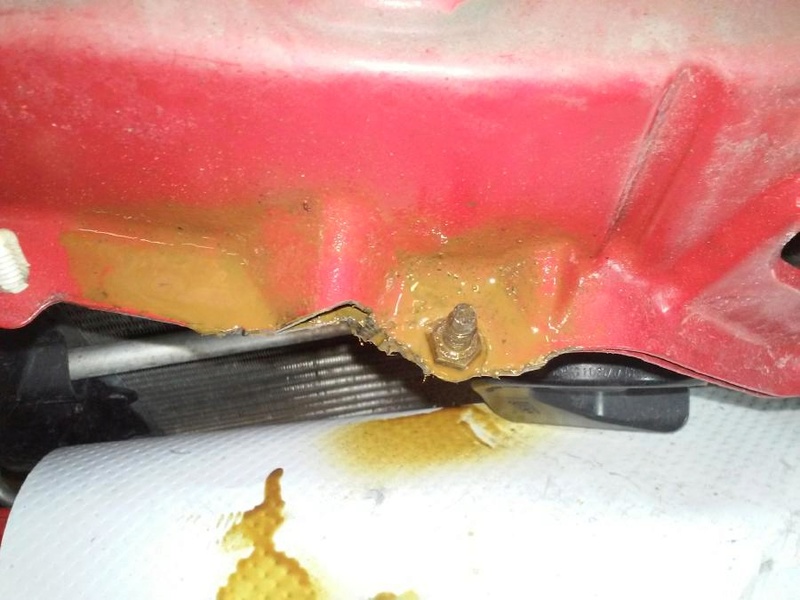 First cut on the upper support: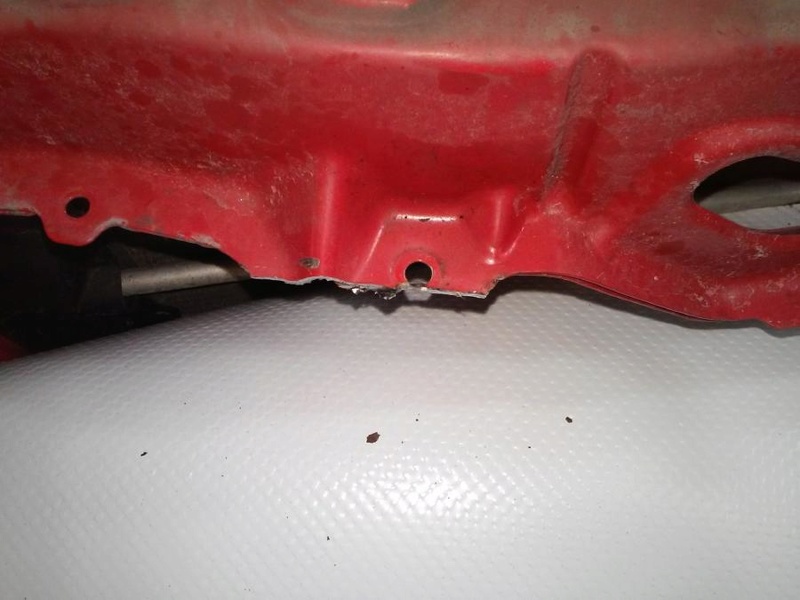 Fog housings did not clear, so I mounted the horns and had to cut farther.
With the horns mounted, had to cut it back more: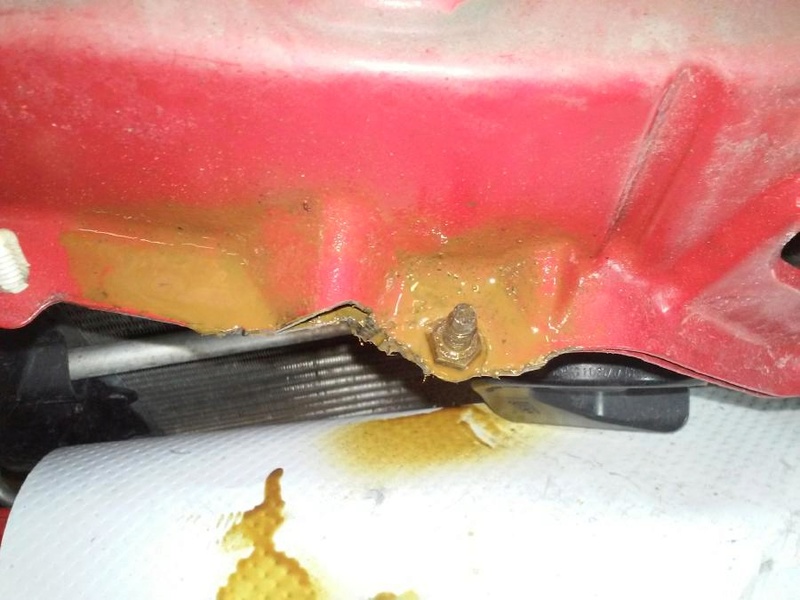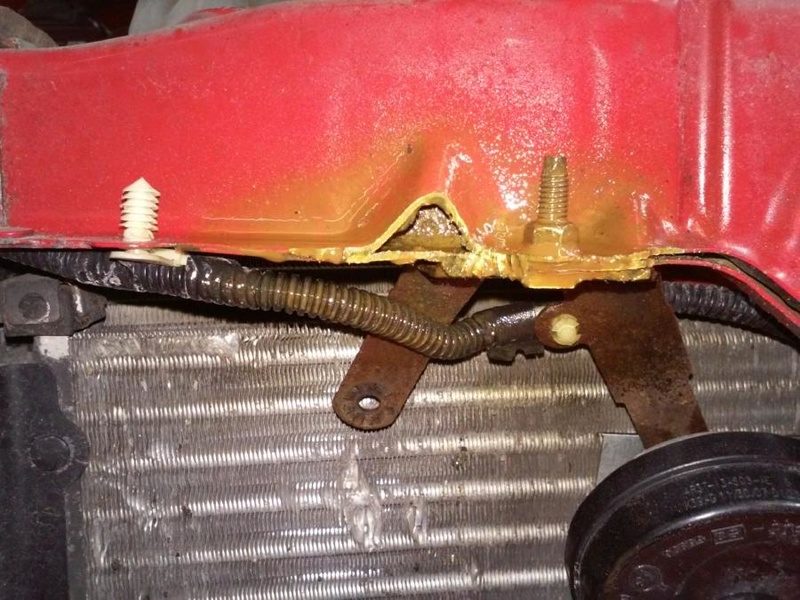 Cut it farther back, and used Amber Rust prevention solution.
Then to find out, you have to cut the bottom half of the honeycomb off both
the far right and far left mounting tab position: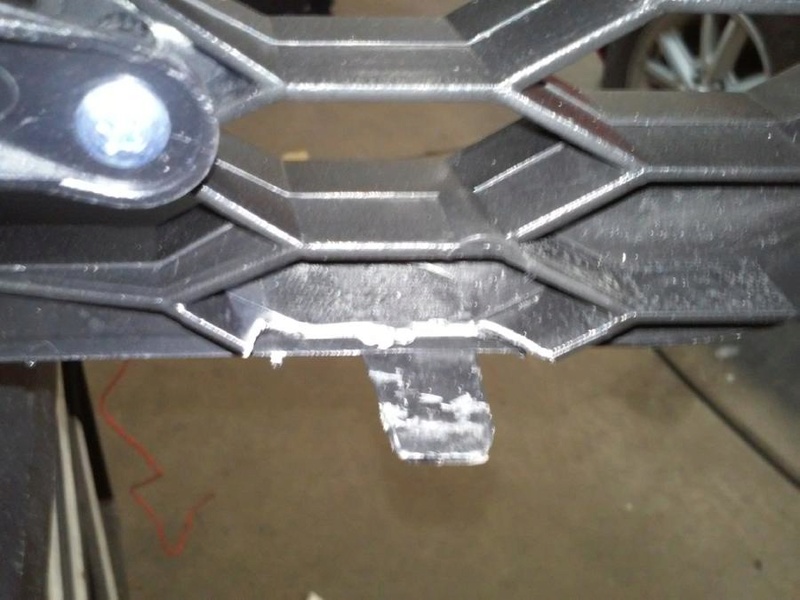 Got everything cut and modified for fitment, and it's on: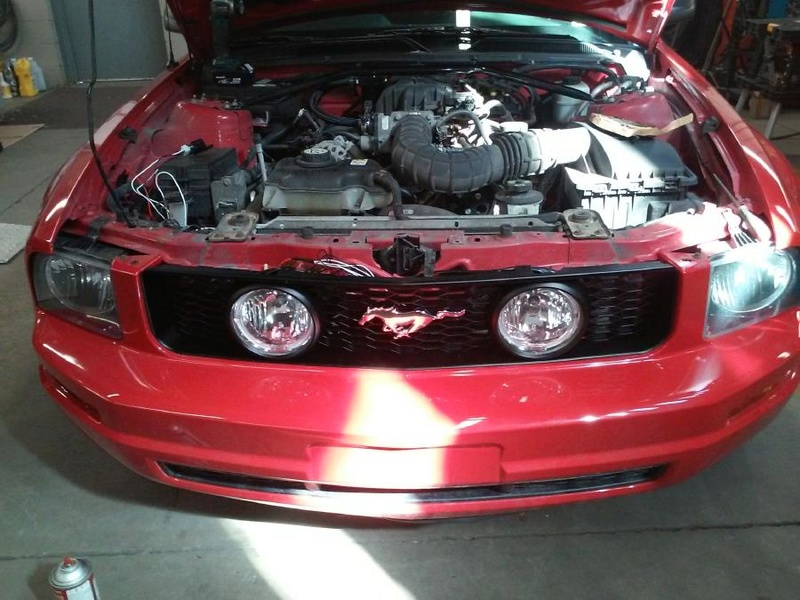 Wired the fogs to be on with the hi-breams for now: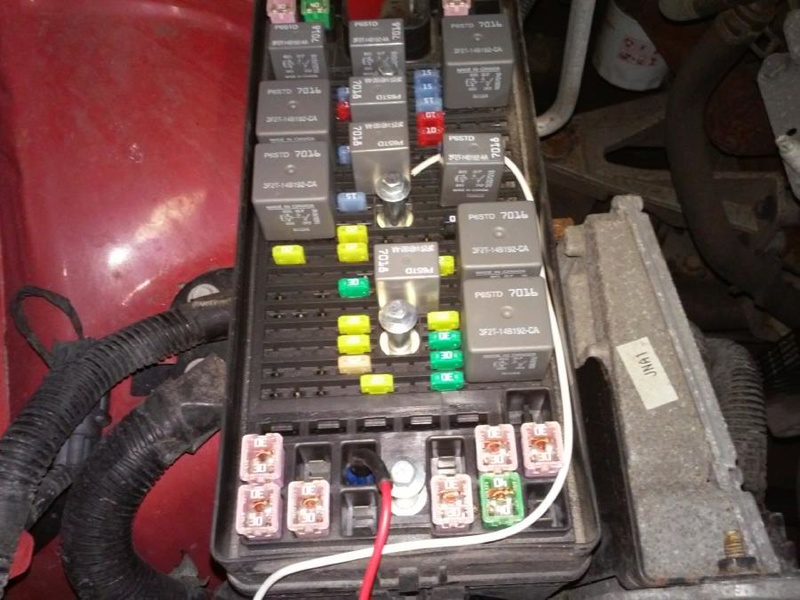 RED - Power, to main relay harness.
WHITE - Main Relay Trigger, to car's Hi-Beam Relay Coil Trigger.
Halos were wired to a fuse that has power with the key in the RUN position for now.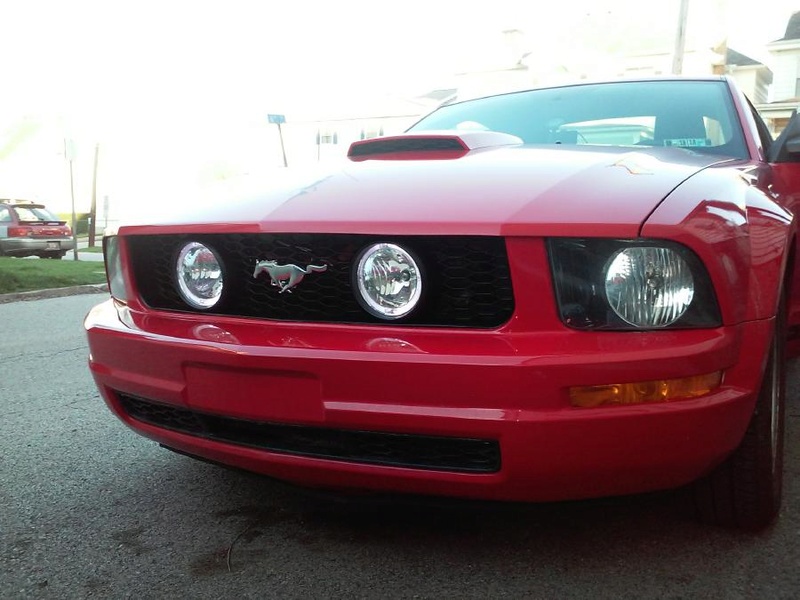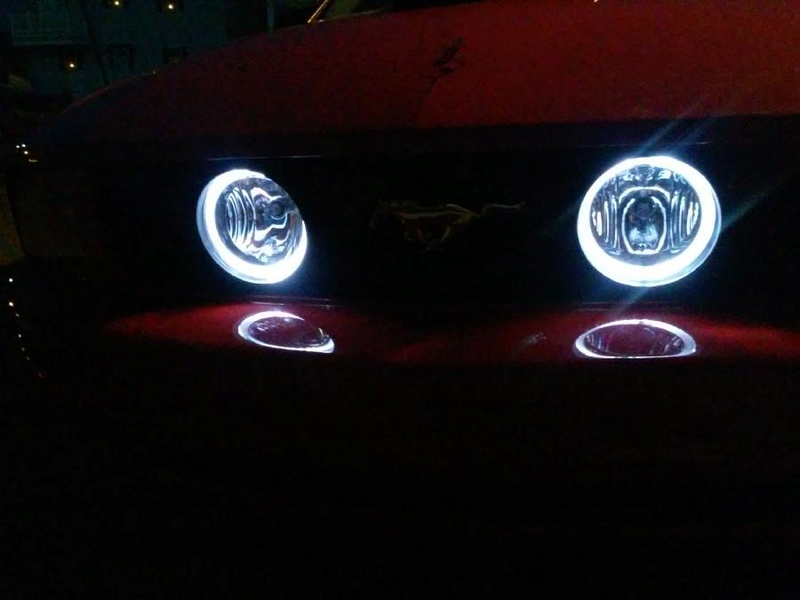 07-05-2018, 07:15 PM
4th Gear Member
Join Date: Jan 2018
Location: Pennsylvania
Posts: 1,910
---
I just found a big problem with these lights, did not notice till today.
The housings do not match, this is the driver side light:
This is the passenger side light: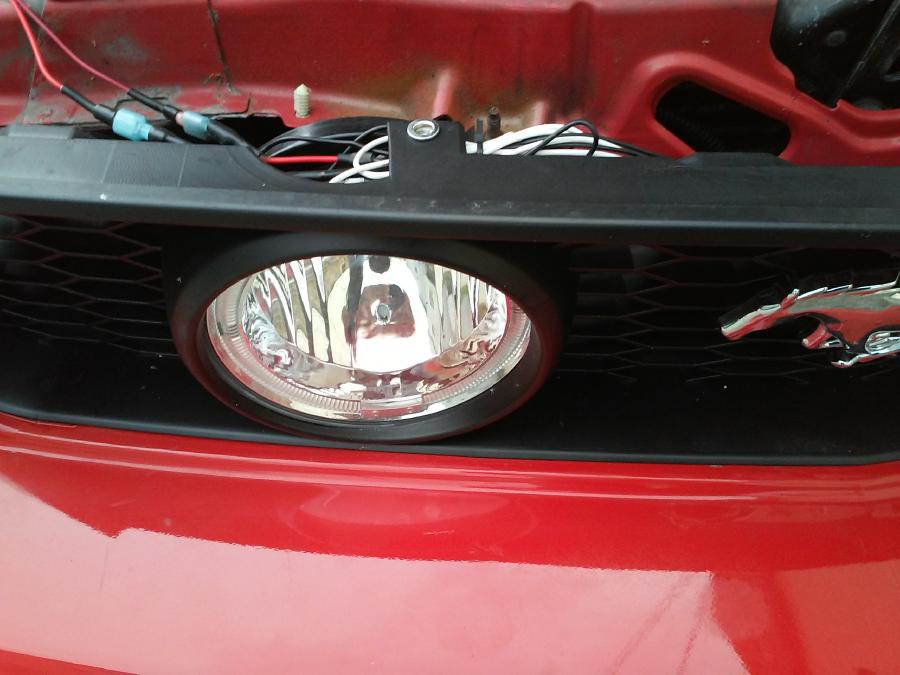 See the difference? The Bottom of the driver side housing, is on the top
of the lens on the passenger side.
This is the passenger side from the back: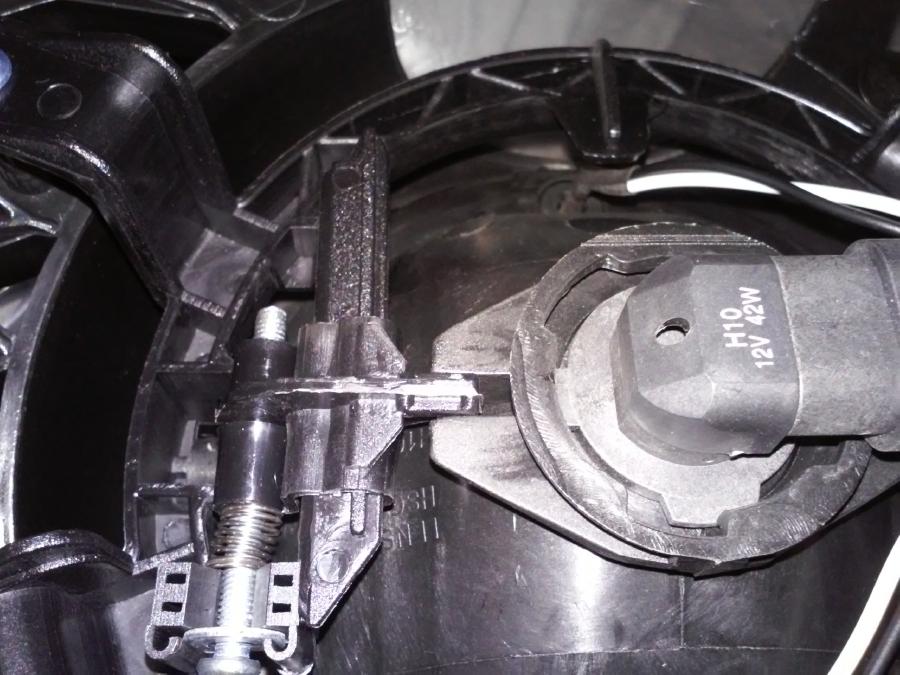 Ahh, you know, I did not look to see if I can flip the light, if there is a notch on the other
side. I will go check, and if so, then, yeah, I can just flip one of them. Thing is,
which one... Should the flat spot be on the top or the bottom... Will look at some other
mustangs with fogs, see where they are...
07-05-2018, 07:59 PM
4th Gear Member
Join Date: Jan 2018
Location: Pennsylvania
Posts: 1,910
---
Yeah, so they can be flipped, but I can't get the grille out. The OE one has softer tabs,
and was easy to get out. This aftermarket one, the tabs won't budge... Yeah, so
thanks to the dope that assembled this before shipping it, put one of them in upside
down.

I know, I don't need to pull it all the way out, I just need the side tabs released so I can
tilt it down enough, but the tabs will not bend. They are thicker then the OE ones too,
and more ridged. So, I have to find a right-angle screw driver...

I did look at other models with these, and wouldn't you know, some have the flat spot
up top, and others show them on the bottom, so that helped.....
Thread
Thread Starter
Forum
Replies
Last Post
Vendor For Sale / Group Buy Classifieds
2005-2009 S197 Appearance Section