Splash Guards (not mudflaps)
07-19-2007, 03:00 PM
RE: Mudflaps
---
yes, yes he is
The shelby GT500 has "splash guards", which are like mudflaps, but smaller and not made of rubber
also, from your dealer they cost $12
I've installed them on mine
Before:
After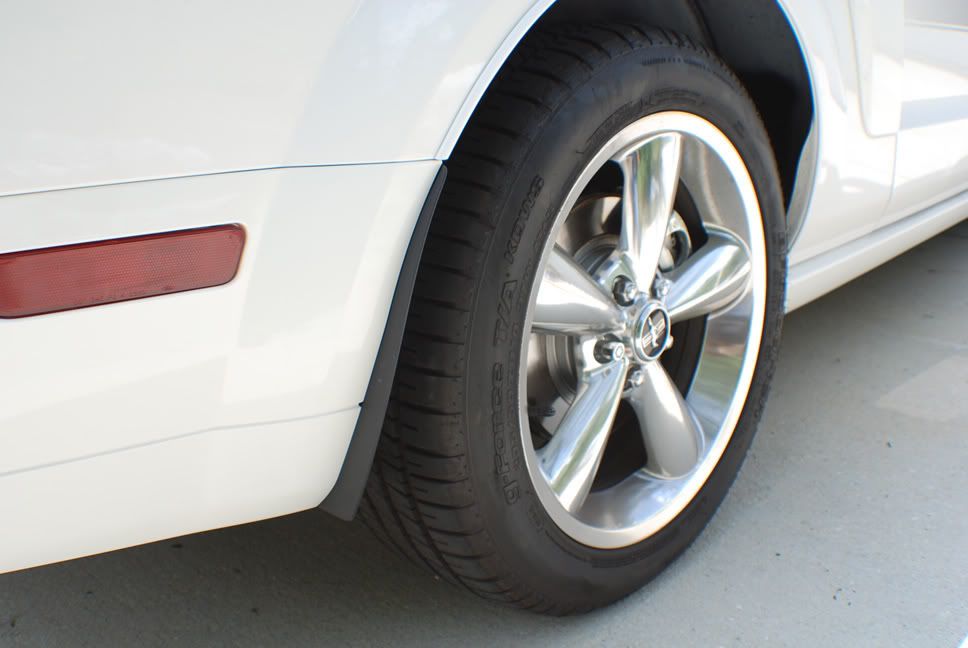 ofcourse, I have the CS bumper, which is the same shape as the Shelby GT500 bumper, so they fit perfectly on mine
a few people have put them on regular GT's
07-19-2007, 03:10 PM
RE: Mudflaps
---
ORIGINAL: Jay_Tee

nice.. they look good but where do u get em for $12... on FORD they cost $80..
You're looking at the wrong ones
The part I'm showing you there is a GT500 part, and does not fit a GT perfectly
You're probably looking at GT mudflaps
I believe Orion has modified his GT500 splash guards to fit his standard GT
I just went down to my dealer, told them I wanted GT500 splash guards, NOT the GT mudflaps
Paid them $12 for the set
07-19-2007, 03:20 PM
RE: Mudflaps
---
I personally think mudflaps wont look right on a Mustang. They should stay on big rigs. Its your car though and I can respect whatever you want to put on it, afterall, it is your car. Hey maybe you will get some of the haters drawn to your thread and they will call you a poser big rig, or even OPTIMUS PRIME.