Daily driver show cars chime in!!!
12-02-2008, 11:14 AM
---
The Calipers are painted red now, thats an old photo. The headlights are stock, its just a good angle. I do have 6000k HID's in the headlight and foglights. They arent really blue, more of a pure white with a hint of blue. now my tailights are completely blacked out. I have more photos available in my album...
12-02-2008, 11:37 AM
---
Mines a DD. I drive it to and from work every day, and use it for everything in between. Not worried about dings, dents, scratched, etc etc, its all part of using it as a daily driver. I enjoy every minute of it.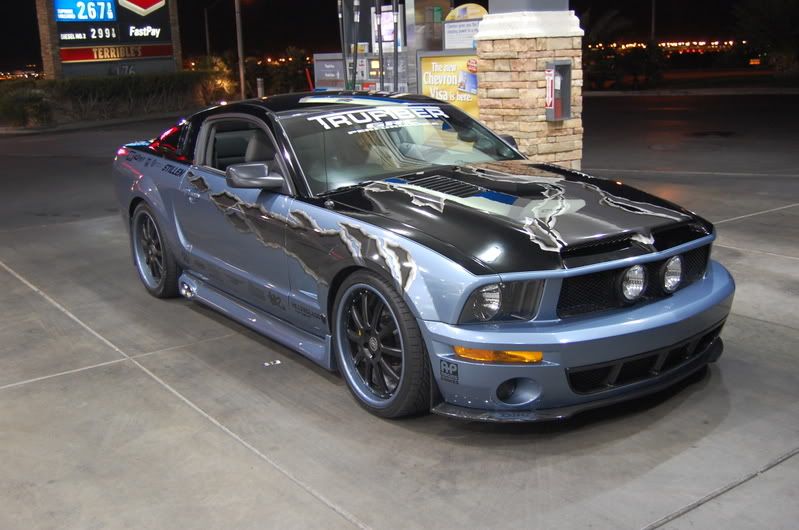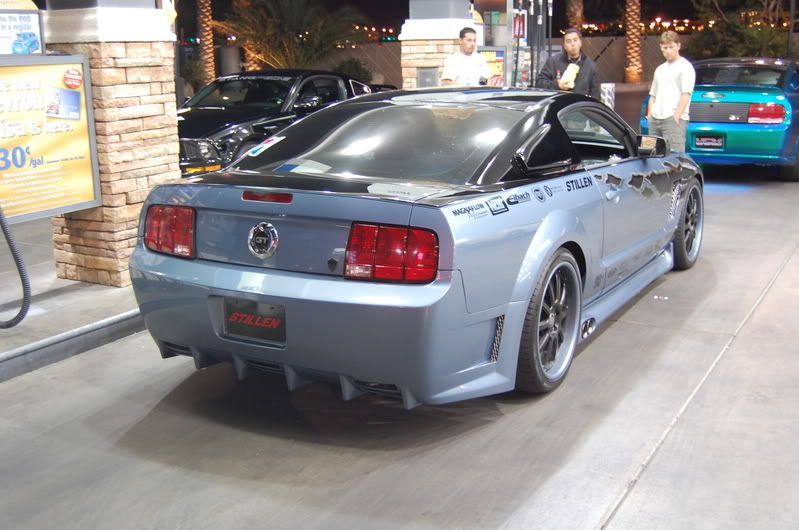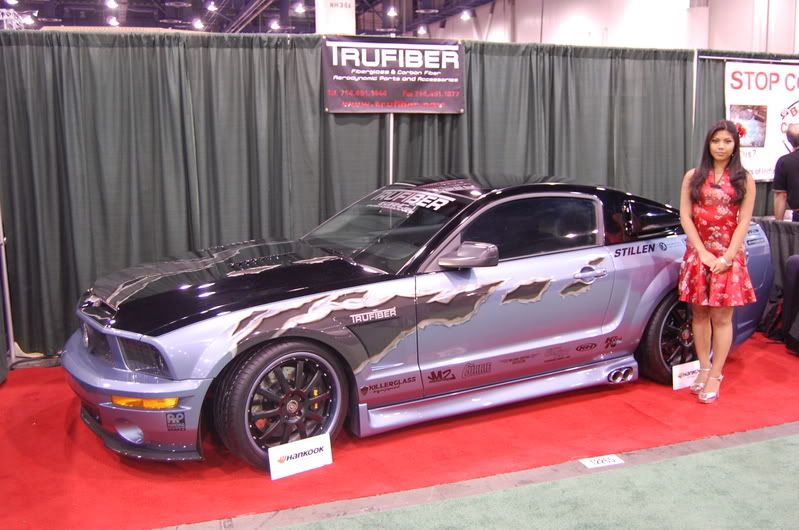 12-02-2008, 11:38 AM
4th Gear Member
Join Date: Jul 2007
Location: California
Posts: 1,690
---
mine is a daily driver. just hit over 53k miles. don't have a garage so it sits outside 24/7, car shows, and a regular at the track! i like enjoying the car as much as i can even though it's a pain in the butt keeping it clean, although i do enjoy taking the burnt rubber off my drag radials off after a track night!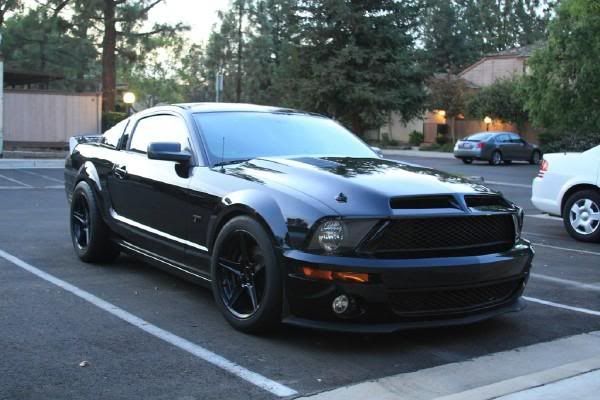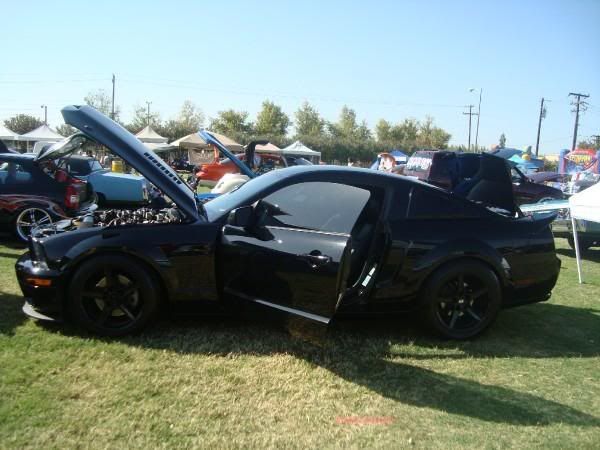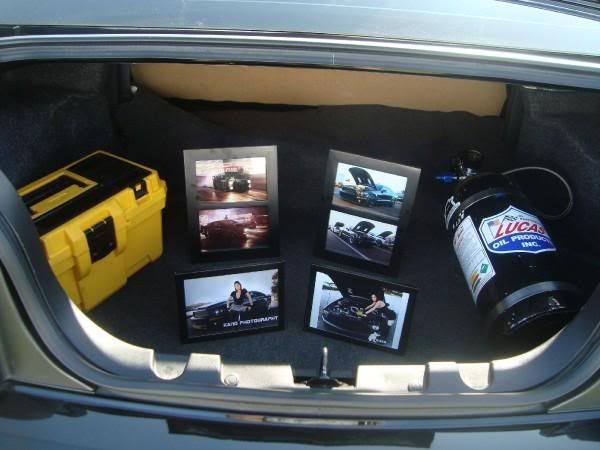 12-02-2008, 12:03 PM
3rd Gear Member
Join Date: Mar 2008
Location: San Jose, California
Posts: 966
---
Mine is still my DD, although soon it wont be, THANK GOD
I LOVE driving my car, but I'm SO picky it drives me nuts getting it dirty EVERY day... although California weather is pretty forgiving, the rain is a beotch this time of year.
Been in probably around 10 shows now, only one actually had awards though which was my like 2nd one, didn't place because all I had was rims and tint at the time
CANT WAIT until Summer again!!!!!!
12-02-2008, 12:44 PM
---
those of you whose stang isnt a daily driver what is your daily driver??

i just bought a second new car so my stang didnt have to be my DD. My DD is a ****ty 08 Toyota Yaris that i put over 80 miles a day on.
12-02-2008, 12:49 PM
---
I will be getting a beater soon to be a DD. Its not that I dont mind driving my car I just weant to keep the miles low....
12-02-2008, 12:50 PM
12-02-2008, 12:51 PM
---
my mustang is my main source of transportation, but since I work from home everyday I get to choose when to take it out of the garage. right now it hasn't been out in almost 2 weeks because of the weather we've been having in Georgia. if I have to go somewhere or run an errand, I just wait till my wife gets home and use the expedition.
12-02-2008, 12:54 PM
---
Since I get stuck driving my work van, my wife drives the Saleen 70 mile daily round trip to work mid March through November.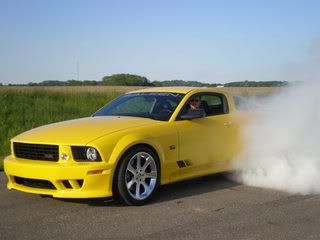 12-02-2008, 01:19 PM
---
Originally Posted by
Branomano06GT
Haven't gone a day without driving yet. I go 15 miles to work and 15 back and other little things I would say 30-40 miles a day maybe a tad less on weekends shockingly haha bought her with 7.2k Miles and I am not at about 10k and lovin every second at the moment the chips dont hurt so bad since I will be changing most of the body except for the fender's, rear bumper and door =) although i am sure It could start to suck to see a chip on my GT500 front... hehe but I still have a while before then. Exhaust goes on tonight BTW me= excited.
branomano, you will love the stingers. your neighbors might not though. lol
how is it illegal is cali to have stingers on your car? you still have mufflers and cats. right?
---
Last edited by shoeys08dkcandygt; 12-02-2008 at

01:28 PM

.
Thread
Thread Starter
Forum
Replies
Last Post
Members Rides and Car Show Section