Aint this some SHIAT!!!
10-29-2006, 06:43 PM
2nd Gear Member
Join Date: Jun 2005
Location:
Posts: 418
Aint this some SHIAT!!!
---
i was drivin down the freeways the other day and this truck like 3 cars in front of me had some loose stuff in the back of his truck.... and a box flew out and i saw the car in front of me swerve to the so i did to. BUT it barely missed him and it slammed into the side of my car... ripping my side scoop off... i was pissed i tried to catch up to him and get his license plate number but he was gone i guess he saaw what he did and took off, and took the next exit he could.... i found another pair of side scoops on ebay but still **** liek that pisses me off spending money that i shouldnt have to spend....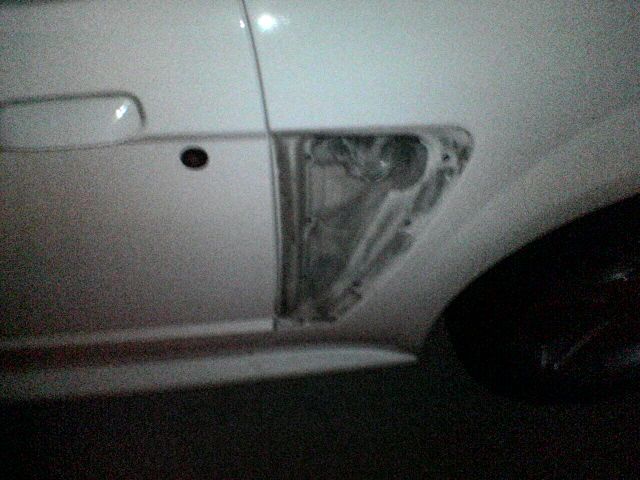 10-31-2006, 03:17 AM
4th Gear Member
Join Date: Jul 2006
Location: Michigan
Posts: 1,125
RE: Aint this some SHIAT!!!
---
Something like that happened to me last fall on I-65...
I went to pass a semi, and as I was coming up to the truck's cab, some piece of trim or something flew off of the truck cab and nailed my car right above the front passenger side wheel. Nasty scratch[:@]
http://img96.imageshack.us/my.php?image=scratch3hv1.jpg
I got all the info off the back of the semi, but their claims service denied me, over and over again[:@]. I was so mad. Watch out for Werner Trucks. With my insurance deductible, it was cheaper for me to just pay for repairs out of my pocket.
Thread
Thread Starter
Forum
Replies
Last Post
Canada, Over Seas and Elsewhere