well Scott and I installed the 2-step tonight.... It rules. didn't take long to install at all and everything went pretty smooth.
here are some pics and instructions/tips on how to install it. I'll post a video of it here in a bit probably, its addicting and badass haha.
Ok well you start off hooking up all of the coils to the new harness. all you do is unplug the coils and plug them into the msd wire harness and then plug the msd connectors to the coils. after I was all done i had to reverse the 2 big pigtails to get it to work. there are two ways to hook up the coil pigtails, I used the one on the upper right hand side of the instructions. if it is hooked up wrong the led will be lit up the entire time the car is running and the 2-step won't work. if its correct the led only comes one when the pedal is depressed and it works.
I also found a good mounting spot and a ground for it.
I hooked my ground wire up to where the cable for the throttle comes through the firewall just to the left of where the clutch cable comes through. its a good ground and close to my mounting location.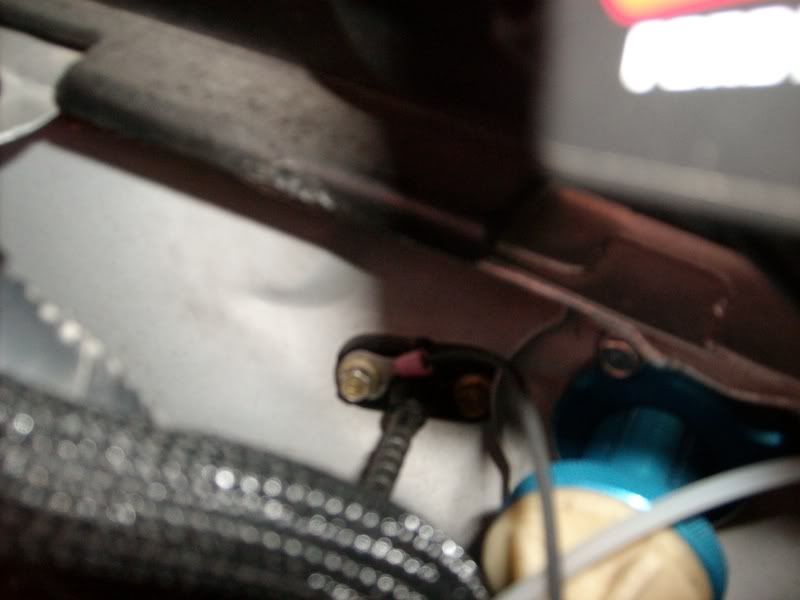 next for the fun part. there is a blue wire and a white wire with a blue stripe. either one can activate the 2-step. if you are using the factory neutral safety switch you will want to hook up the BLUE msd wire to the RED neutral safety switch wire. this is the ground activation because the neutral saftey switch acts as a ground.
(the white with a blue stripe is not used in this application, just cut it off and put it up somewhere safe out of the road)
Here is a crappy pic of the setup. the msd kit comes with the nice wire splicer which is the blue thing connecting the two wires.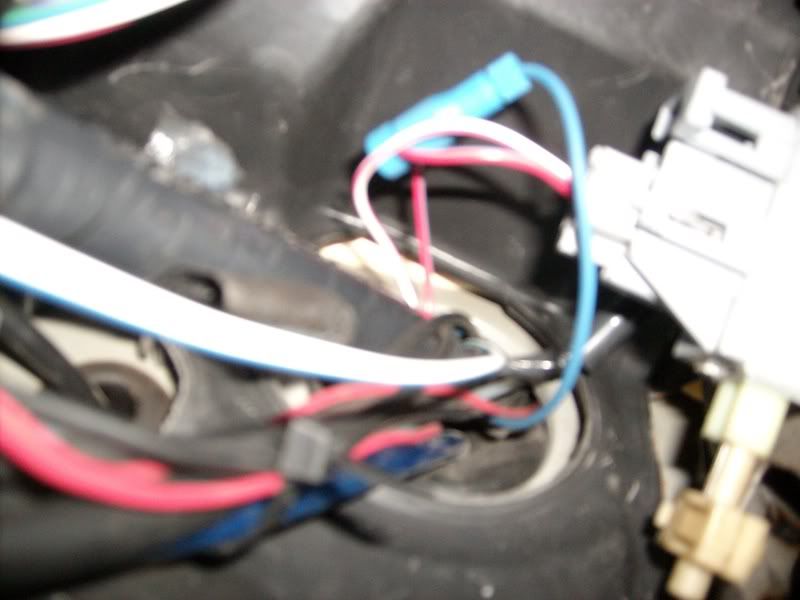 if u have any questions feel free to ask.