Cobra R Spoiler(?)
05-14-2018, 03:31 AM
Join Date: May 2018
Location: Texas
Posts: 2
Cobra R Spoiler(?)
---
[spoiler= Cobra R Spoiler]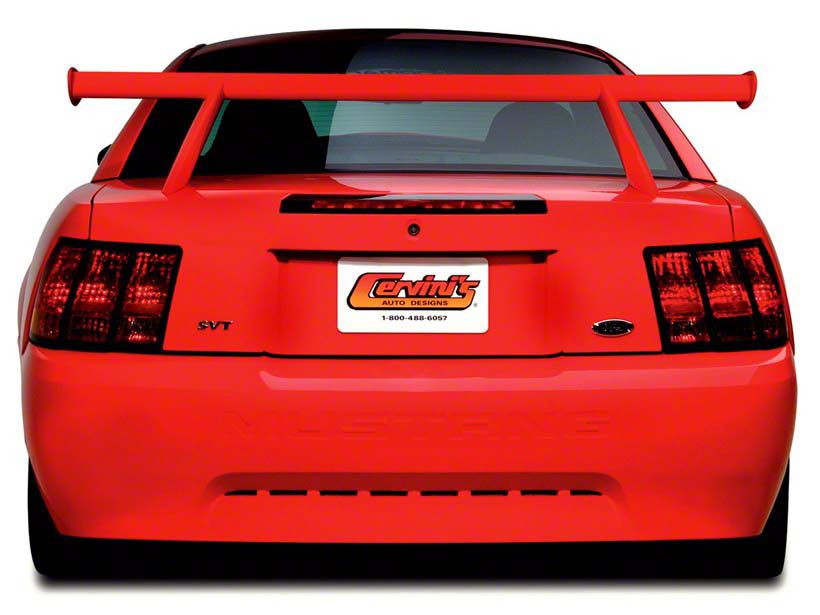 Now, I am no Mustang fanatic. But I do like the 99-04 styling. And if I ever ran across one of these for a great price I would probably buy it.
Here is the spoiler design for the 2000 SVT Cobra R. I really like it as I grew up playing NFS: HP2 and if I ever did get a Mustang I would certainly put this spoiler on it.
What're your thoughts on this? :P
05-14-2018, 06:27 AM
05-14-2018, 09:05 AM
Join Date: May 2018
Location: Texas
Posts: 2
---
Originally Posted by
ZEN357
So what would you think of this spoiler being on a V6 or GT Mustang?
I would hate to try to make a car LOOK like something it isn't, but the spoiler is so neat.
05-14-2018, 11:51 AM
---
It looks cool on the legit Cobra R, but other than that it's not for me.
Thread
Thread Starter
Forum
Replies
Last Post
4.6L (1996-2004 Modular) Mustang