My Recession Buster Engine Build
01-12-2012, 11:27 AM
My Recession Buster Engine Build
---
since my funds have ran low and i really want the car to move from its hiding spot, i decided to do my own "Nick McKinney's Recession Buster." for those who dont know what im talking about, heres a link:
http://forums.corral.net/forums/gt-s...on-buster.html
i was just going to snap pics as the build went then do a thread but decided to go ahead with a build thread. heres what i have so far:
i picked up a 98 mark vii engine for $300. i even got to hear it run before being pulled.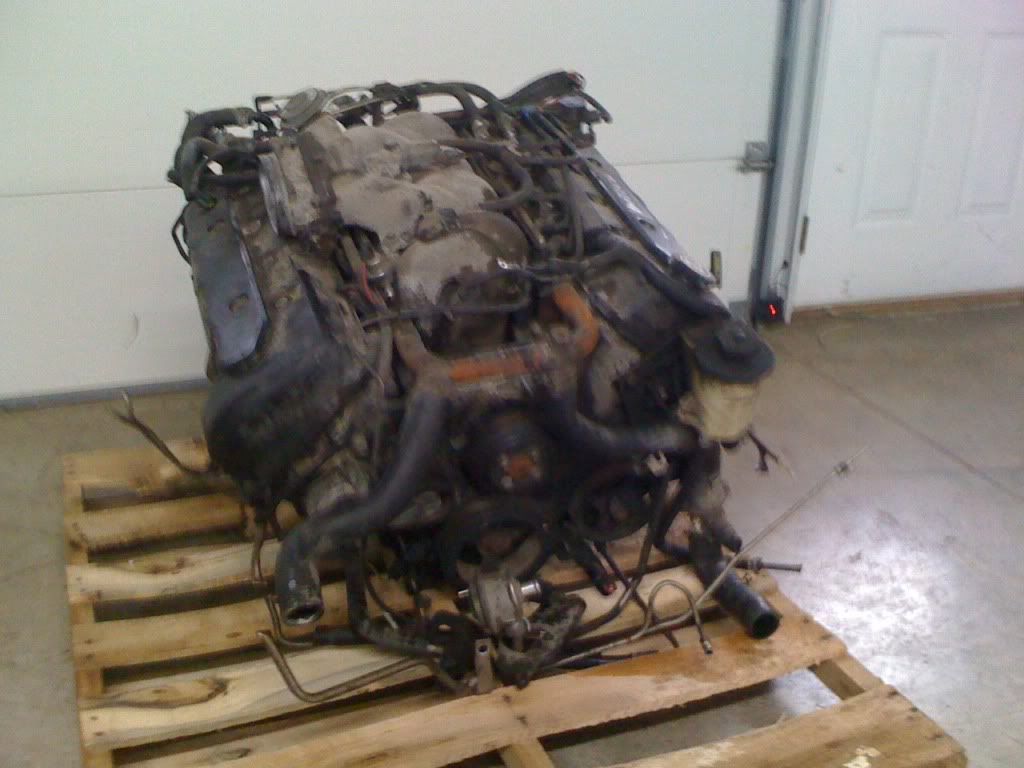 here it is torn down. still has the cross hatching in the cylinders.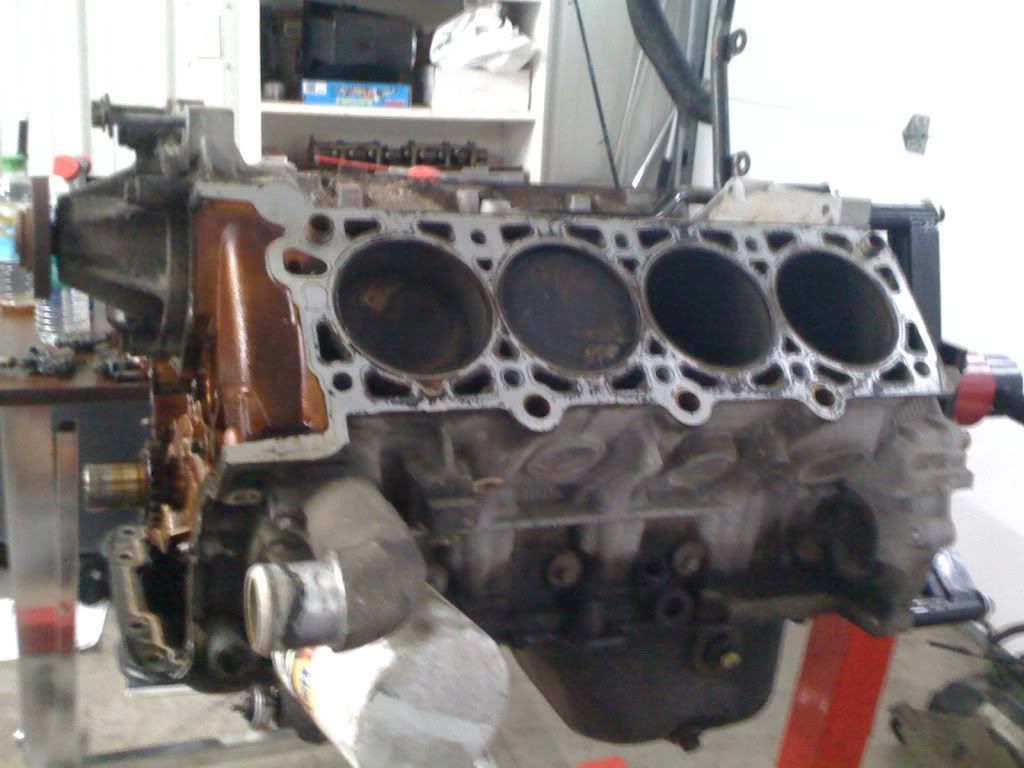 here is the hand ported pi heads.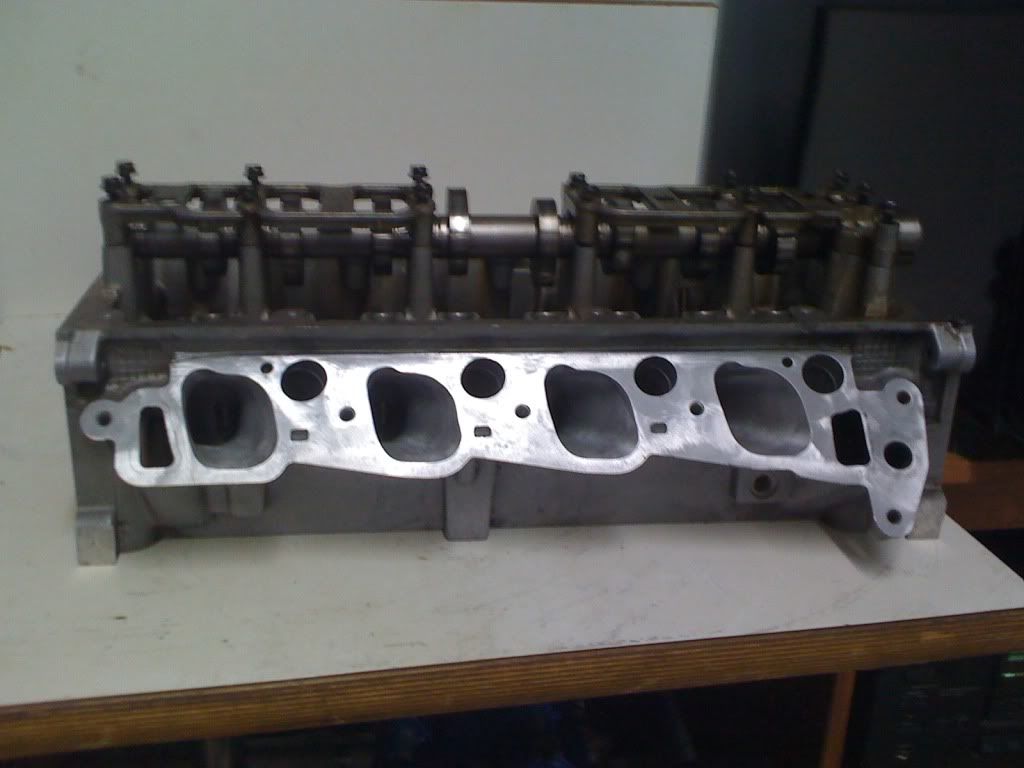 here is the other head sitting behind the comp 270 cams and manley ss intake valves. these valves will give me .030-.040 more ptv clearence and better flow.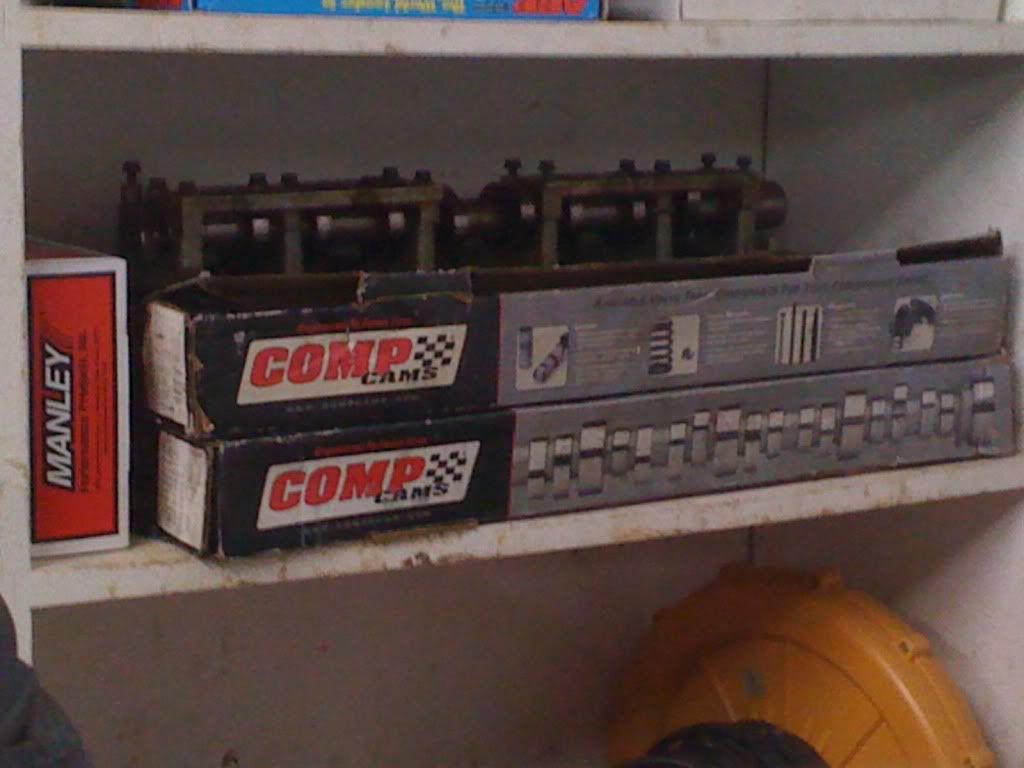 here the intake i scored for 200 shipped on ebay. its an 96 ford racing svo aluminum manifold. its been ported through out the entire manifold and even been ported for pi heads and coated with heat shield paint (what the seller said)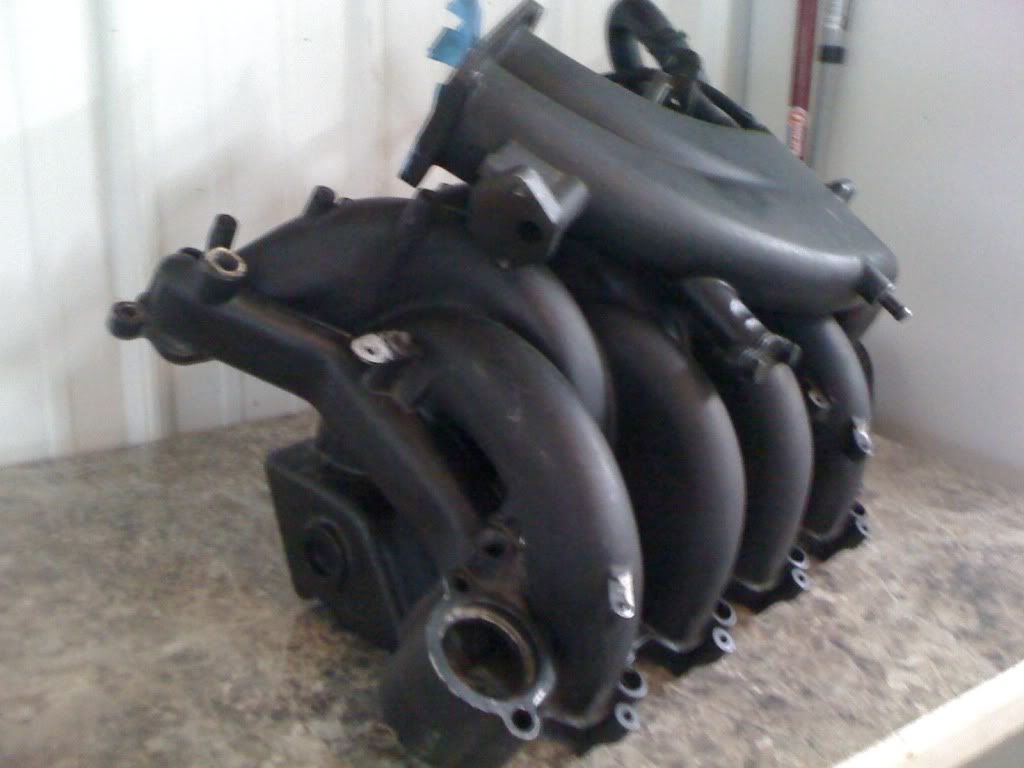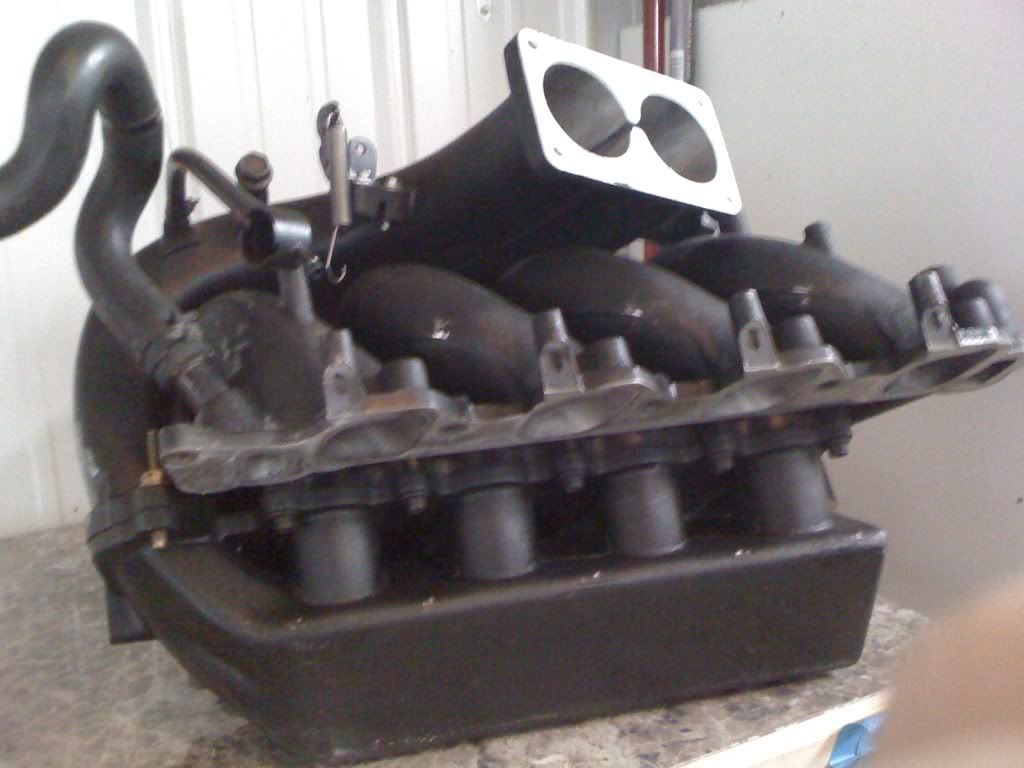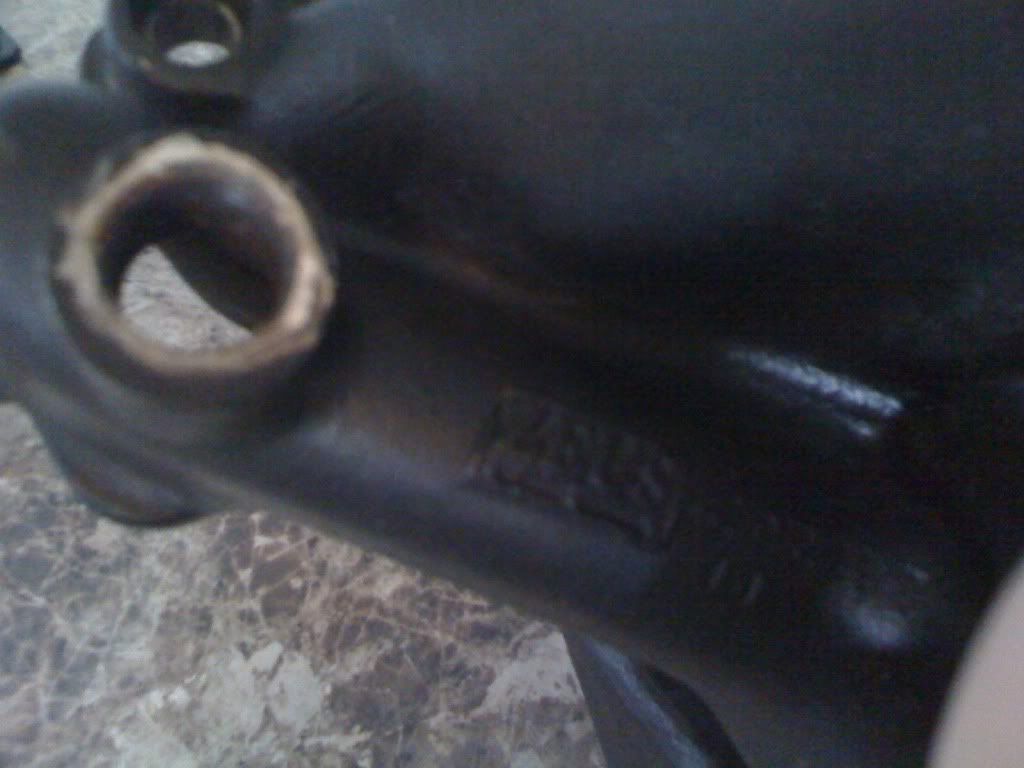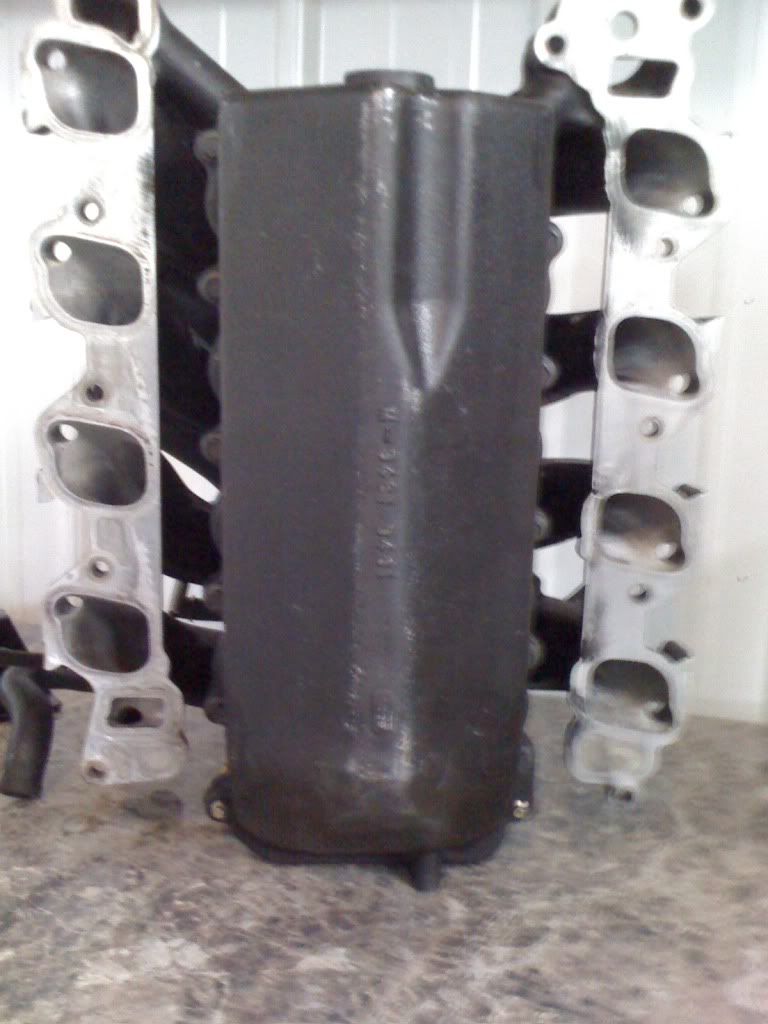 heres some more odds and ends. solid motor mounts, u/d water pump pulley, 7 qt mmr oil pan, mm full windage tray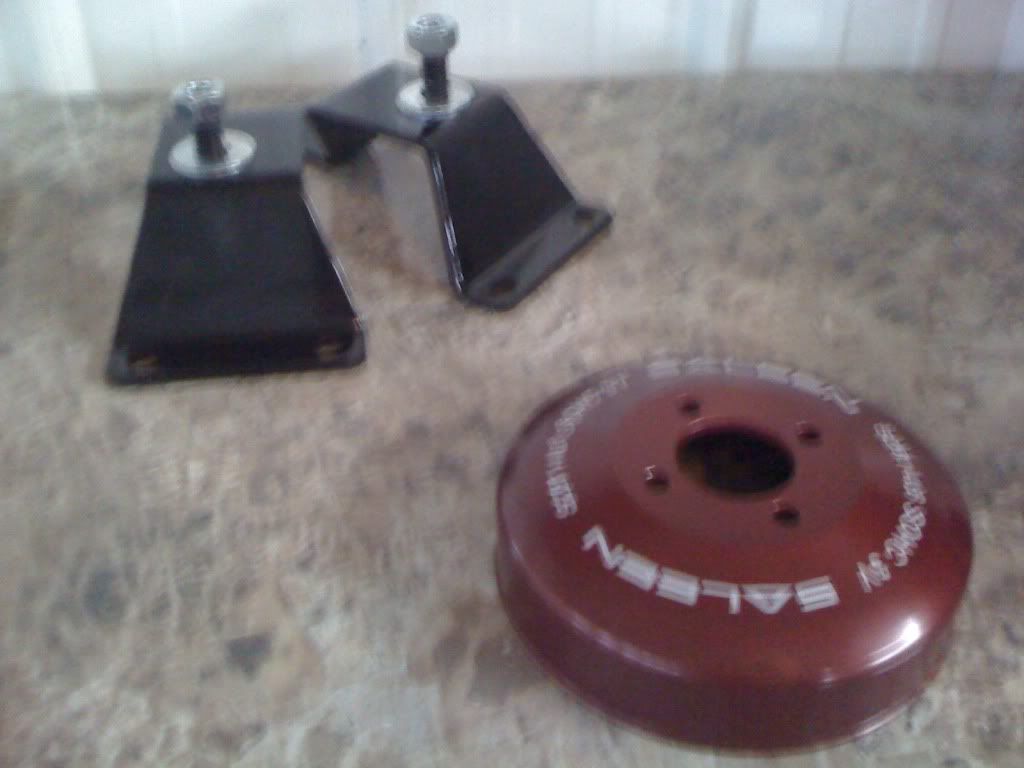 01-12-2012, 12:16 PM
---
I hope im not about to break a heart, but are you 100 percent positive thats a mark 8 motor. The reason i ask is because the "intech 32 valve" cover on the vavlv covers. I cod be wrong here but i thought the intech labeled was for the transversly mounted 4vs in the continentals and if this is the case that block isnt going to work because the bolt pattern for the bellhousing is different alogg with the motor mount locations.
01-12-2012, 12:25 PM
---
Nevermind mark 8 had em too. Disregard.
01-12-2012, 12:29 PM
---
yea, im sure. i thought the same thing til i picked this up. i guess either in 97 or 98, ford started doing the coil on plug in the mark viii's. this having these valve covers will add 100-150 to my pocket on getting funds back out of parts. ive done made back 170 on selling the intake and coils. i wont have nothing but time in this short block
01-12-2012, 01:53 PM
---
Didn't Mark 8's have the the TB at the back of the engine? Also why did you buy a 4V complete engine just to put 2V PI heads on it, or am I missing something?
01-12-2012, 02:29 PM
---
01-12-2012, 03:06 PM
---
yea, the teksid block is around 70-80 lbs lighter and has 3cc dish pistons instead of 18cc. i'll be around 11.7 compression
01-12-2012, 04:51 PM
5th Gear Member
Join Date: Feb 2010
Location: PA
Posts: 2,758
---
they CR is really that high? So if i got a 98 cobra block and threw 2v heads on it i would have 11-1 CR? Same with a termi motor too i guess?
01-12-2012, 04:59 PM
---
Damn beat me to it lol. I just ordered the pistons and rods to so this in my ermine with a 100 shot. Same cams and everything except I'm using a vic 4.6 intake.
01-12-2012, 05:03 PM
5th Gear Member
Join Date: Feb 2010
Location: PA
Posts: 2,758
---
So i could get a mark 8 motor and throw 2v heads on it and everything else will be the same as stock then? all the connections and everything?
Thread
Thread Starter
Forum
Replies
Last Post
V6 S197 General Discussion