nightmare's build thread
05-12-2011, 09:06 AM
2nd Gear Member
Join Date: Sep 2010
Location: florida
Posts: 236
nightmare's build thread
---
ok so i figured i would start a build thread and also a how to put a 4.6l dohc into a fox so other will know( i went to modular fords and modular fox) and the info wasnt there.
i will post up pics of engine and car soon.
before pictures
[IMG]
[/IMG]
[IMG]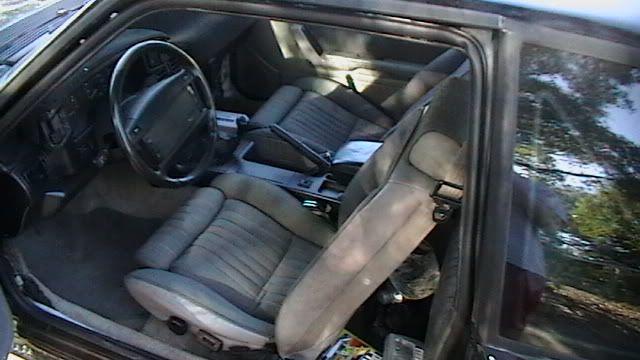 [/IMG]
before engine picture
[IMG]
[/IMG]
parts going into car
98 mark viii engine after head work and rebuild
maximum motorsports full front suspension
hydroboost
sn95 dash, wiring, center console, gauge cluster
quicktime bellhousing to bolt up t5
hydro throw out bearing conversion
and of coarse all the small parts need for swap. example: sensors, ac lines, motormounts, clutch, flywheel etc.
future
03-04 cobra irs
boss cobra r hood without vents
cobra front and rear bumper
from parting out my 5.0 i have almost enuff for the engine and suspension
---
Last edited by nightmare90gt; 05-12-2011 at

09:44 AM

.
05-12-2011, 05:45 PM
---
lidio from alternative auto did it years ago. after he sold it a dude from livernois motorsports bought it and had it down in the mid 8's
heres when it was a 10-second car
last i remember you get a nice weight break with a mod motor over pushrod
http://www.mustang50magazine.com/fea...lli/index.html
05-12-2011, 09:43 PM
2nd Gear Member
Join Date: Sep 2010
Location: florida
Posts: 236
---
yes the mod motor weights less which is what i am trying to do sense i am trying to make a auto x car and street
05-13-2011, 09:06 AM
---
aluminum (Teksid) block yes, iron 2V is about the same, and the iron 32V (03/04 cobra) weighs about as much as a 460 BBF...

IIRC the 3V out of the 05-10's weighs like 395 fully dressed...
05-13-2011, 09:44 AM
2nd Gear Member
Join Date: Sep 2010
Location: florida
Posts: 236
---
98 mark viii's have teksid block 4v would never do a 2v pointless
05-15-2011, 10:34 PM
2nd Gear Member
Join Date: Sep 2010
Location: florida
Posts: 236
---
so i now have the engine out of a 98 mark viii with everything except alternator,

for a/c i have the mark viii's condenser and lines i am going to buy a new evap canister to make it all work.

i will post up pics soon of everything
Thread
Thread Starter
Forum
Replies
Last Post
4.6L (1996-2004 Modular) Mustang