going big block ~~!
06-28-2011, 10:20 PM
going big block ~~!
---
So my engine builder has been Fing me over for the past 4 months, the engines been there and the only thing thats been done is some valve work. 3 companies have said they cant make the pistons in the height i want and i cant even get diamond to make a custom set for me because of the rod and other issues. So the engine builder gave me my money back (well most of it at least) and ive been looking around for big block chevys, well i found this gem and am going to buy it tomorrow afternoon. smoking deal by the way
only paying 10.5 for it.
540ci all aluminum big block ford
This is an all aluminum Motorsport block 540 Ford. Heads are early A-460's heads with titanium valves and hardware flow over 500cfm flow sheets to buyer, block is also an early motorsport piece. Block has offset mag location for blown application, Crower crank, Aries gas ported pistons (15.1), BME Aluminum rods. Has four passes on rings and bearings. Has less than 25 passes since new. Trickflow Specialities intake ported by cnc machine racing, 1150 Domonators built by the carb shop in cali, MSD crank trigger. Needs valve springs motor has been sitting for 8 years. Makes around 1020HP on gas set up for 500+ shot of nitrous but was never used. ran 8.60s in a 3200lb big tire fox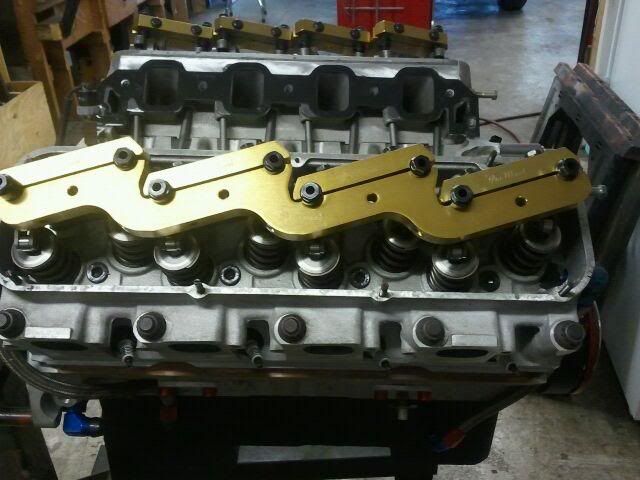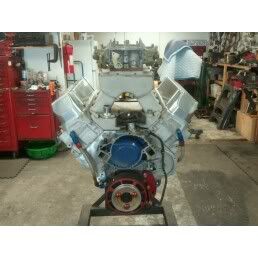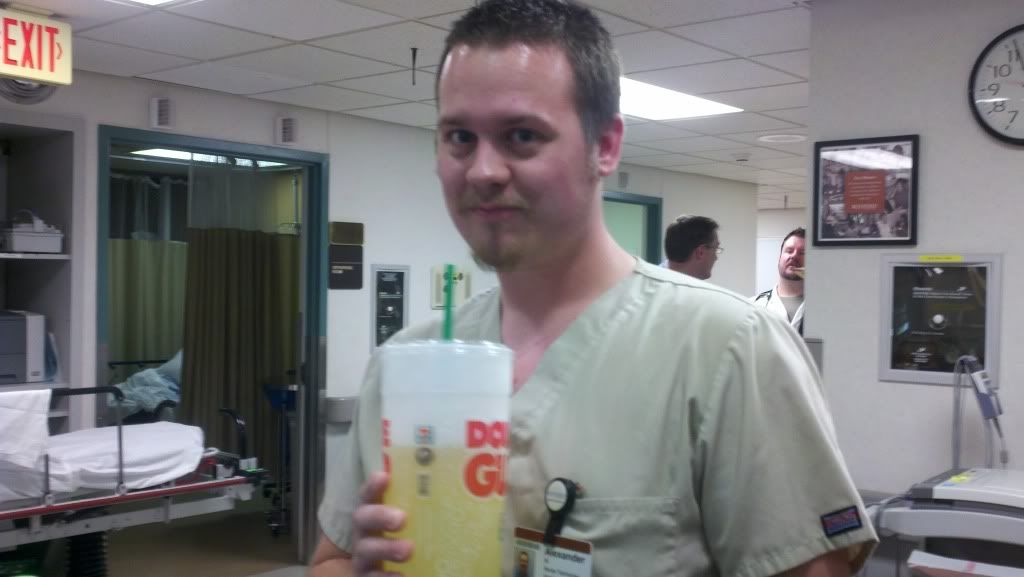 always get your double gulp on son!
06-28-2011, 11:36 PM
---
what was wrong with running your engine the way it was??
06-28-2011, 11:44 PM
---
He got bored lol! I love power but i`m not crazy on big block stuff its too damn expensive but hey if you got it spend it! should be a mega monster!

What does it gulp per pass?
06-28-2011, 11:49 PM
---
---
Last edited by 5.0kid; 06-29-2011 at

12:51 AM

.
06-28-2011, 11:50 PM
---
06-30-2011, 08:13 PM
---
I think your making a good move,especially for what your wanting to do with your car,dont get me wrong the other motor was sweet,but it will def be easier with the big block. See ya tomorrow at Milan son!
06-30-2011, 08:47 PM
---
i feel like your car will never run again... kinda like were mine is at... It runs, but is no where near driving
07-01-2011, 08:20 AM
---
I feel like companies need to have the parts the advertise in stock and not take 9 weeks for a set of pistons to NOT be made cus they cant seem to comminicate between engineering and manufacturing. It will run all i need is a damn motor and converter and the car is ready to go.
07-01-2011, 08:25 AM
07-01-2011, 03:44 PM
---
Oh man,I keep forgetting what kinda of territory Iam heading into.....lol.Just look for the "Go ***** Yourself" Yellowbullet shirt!!
---
Last edited by holyshift; 07-01-2011 at

03:45 PM

. Reason: Go Phuck Yourself!
Thread
Thread Starter
Forum
Replies
Last Post
4.6L (1996-2004 Modular) Mustang