Signature sizes
06-02-2009, 01:28 AM
---
I'm not pointing fingers or blaming anyone im simply saying that it is very important that this form NOT be run like a high school. It is very very important that users are judged not by the color of their hair, hair style, how frayed their pant legs are, the clothes they wear, the content of their signatures but rather by the true quality of their character.

-Gun
06-02-2009, 03:03 AM
2nd Gear Member
Join Date: Nov 2008
Location: Nevada
Posts: 221
---
Originally Posted by
jonward786
i can partially understand the size limit of sigs, BUT

As for what people post in their sigs as being offensive...

1. in all honesty, you shouldnt be looking at these forums AT WORK in the first place, go do your jobs (unless of course you get paid to surf the internet)

2. secondly, if guns and bikinis offend you...im just gonna stop right there before i hurt anyone's feelings...
I tend to agree with this posting, especially #1! Does your employer know that you are getting paid to NOT work?
Eric
06-02-2009, 12:24 PM
---
You all crack me up
I know the size is somewhat important but I have not seen content that is offensive, it is interesting that in a public forum that there are problems like this... from what I can tell we are all adult enough to deal...
06-02-2009, 08:18 PM
---
Originally Posted by
ThongsareSweet
Haha I guess iam just a big fat offender.. I apologize if I offended anyone with my signature, Obviously it was inappropriate because it was tagged as offensive and vulgar....
I guess I will just have to be tarred and feathered because even my avatar is offensive then and my name even if you want to get picky =(
Back when I was your age (you whippersnapper) we all wore thongs, me included. Of course, back then, this was a thong. Generally they were worn in pairs.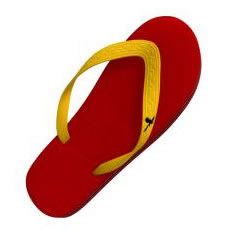 06-03-2009, 03:43 AM
---
The Department has the right to refuse any combination of letters and/or letters and numbers that may carry connotations offensive to good taste and decency, or which would be misleading, or in conflict with any license plate series now issued.

mystery solved!