3.7 vs 07 GT
05-30-2011, 04:33 PM
---
I'm sure some probably reach the 13s stock. I got a 14.06 stock without a tune, a half tank of gas, and base 17s with crap tires. Given enough runs that night I think I would have dipped into the upper 13s, but that was the only run I made that night.

If the weather holds up I should be able to hit the dragstrip this Thursday night for test-n-tune, I feel pretty confident about finally cracking into the 13s with my 93 Race tune. The weather is supposed to be mid 70s with a 20% chance of isolated thunderstorms. It's been rained out the last few weeks.
05-31-2011, 10:38 AM
---
Good run.

I personally think the GT could have used a better driver.

There are plenty of well driven 05-09 3V GT's running mid 13's @ 102-104 which is considerably faster at the track or on the street no matter how you look at it.

The 03/04 Mach is a tad faster than a 3V GT, and will beat even a modded 3.7 V6.
06-02-2011, 08:35 PM
---
Finally a good night for test-n-tune weather wise this evening. Mid 70s, low humity. Got about 5 or 6 runs in. Finally got into the 13s. My first and sloest run was a 13.8. My best was a 13.58 @ 102.07 mph. My best trap of the night was 102.98 when I ran a 13.62. I did get to run head to head against a 2008 Mustang GT, automatic. He also had the Bama 93 Race tune. He also had a JLT CAI. I forget his gears though. He said he wants 3.73s. Anyway, he said he was running 13.8-13.9. When he ran against me, he got a 13.72 @ 102.16 mph. I had a 13.66 @ 101.85 on that run.

I may post time slips and a couple of pics tonight if I get home early enough, but first I need to go out for a beer, me thirsty!
06-02-2011, 09:15 PM
---
Congrats man on the pb!!!! That is some killer times for a tuned auto im very impressed! What was the 60' and 1/8 mile times?
06-02-2011, 10:05 PM
---
06-02-2011, 11:45 PM
---
My PB so far
Vs the 08 GT I was against tonight, plus a few pics of it.
.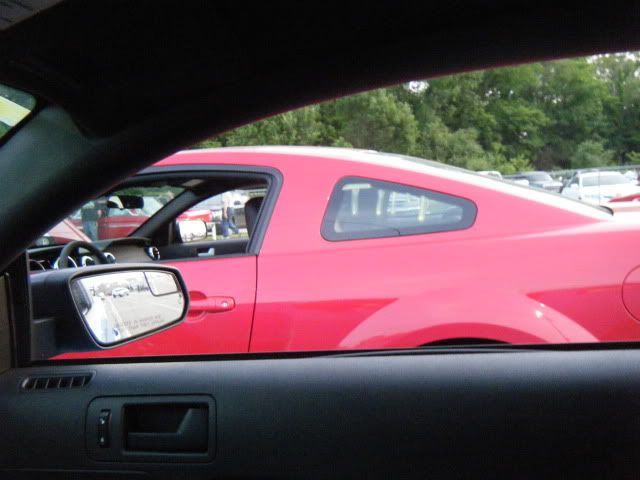 .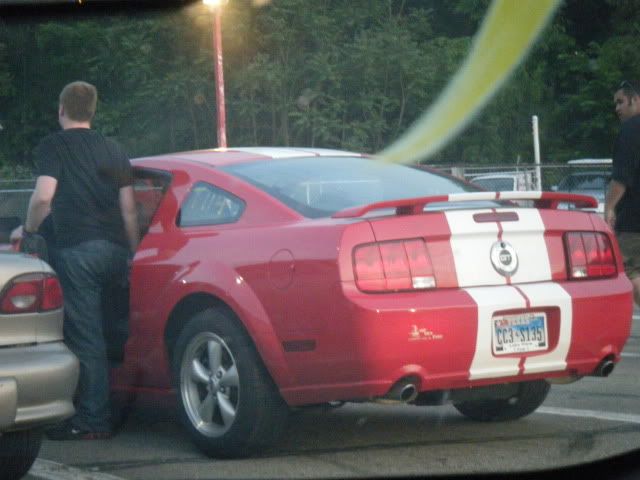 .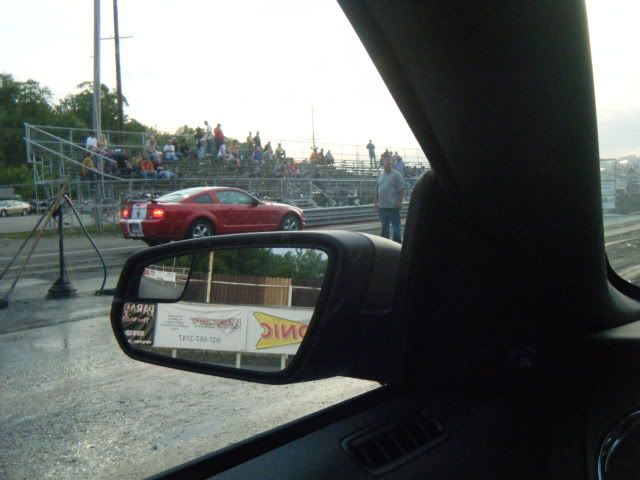 ---
Last edited by lostnight; 06-02-2011 at

11:56 PM

.
06-03-2011, 12:08 AM
---
Good runs. That V6 is booking for sure. I'm surprised and impressed by your car. My old 3v pulled a 13.0 at 108 on a 2.1 60' with 4.10s, intake, tune, pulleys, LCAs, and a short throw. Reason I throw that out there is because I wonder what a 3.7 could pull off with the same mods, only with 3.73s instead of 4.10s due to the aggressive 1st gear of the 3.7.
06-03-2011, 12:20 AM
---
Close one against that GT. Nice race.
01-21-2012, 03:16 AM
---
Here is a me in the grabber blue racing a GT, don't know what year or mods, it was May last year at the Buckeye Brawl V. It was very humid and hot, times were way slow. I have another race from there I want to show, if I can overcome some technical difficulties this weekend.
http://www.youtube.com/watch?feature...&v=6YS9u7szeI0
Thread
Thread Starter
Forum
Replies
Last Post
The New S550 2015-2020 Mustang
3.7L V6 Technical Discussions
3.7L V6 Technical Discussions