Camshaft Upgrade on 01 v6 3.8 mustang
02-11-2012, 04:31 PM
Join Date: Feb 2012
Location: California
Posts: 11
Camshaft Upgrade on 01 v6 3.8 mustang
---
Hello Everyone,

I own a 01 v6 mustang and I'm looking to upgrade the exhaust from the headers back, but have noticed that most v6 mustangs sound like *** despite having custom exhausts, so I'm also looking into upgrading the camshaft because it creates a deeper sound akin to the V8. Now, my question is: what exactly goes into upgrading the camshaft (as far as parts that are required)? Because, every auto mechanic I call wants to shove all sorts of extra parts down my throat (push-rods, rockers etc.), and they are charging me well over a grand with 90 days warranty on labor. Does this sound right to any of you ?

Note: I not too car savvy, so if anyone knows what cam would go best with my
car feel free to suggest. (I'm more so looking for higher quality sound & efficiency than raw speed and power. . .
02-12-2012, 04:23 PM
---
A camshaft is the heart and soul of the engine. changine the cam requires a COMPLETE ENGINE TEAR DOWN!!! If they're been quoting only around $1000 then consider yourself lucky as $2000 would seem more realistic. And yes, when you swap a cam you need new EVERYTHING!!!! Also keep in mind changing the cam, while changing the exhaust tone, will also make more power, however that power will come at a loss of MPG and possibly driveability depending on how aggressive the cam is.
02-12-2012, 07:17 PM
---
0_o
Anyways yes the whole Cali part is your issue. Look into laws concerning emissions.
But the responses are a little bias here.
Basically you need
Cam
Gaskets
RTV silicone
Pushrod length tester
possibly new push rods
and depending on the cam springs/retainers.
oil and some break in lube
Here is a general pic of what you need: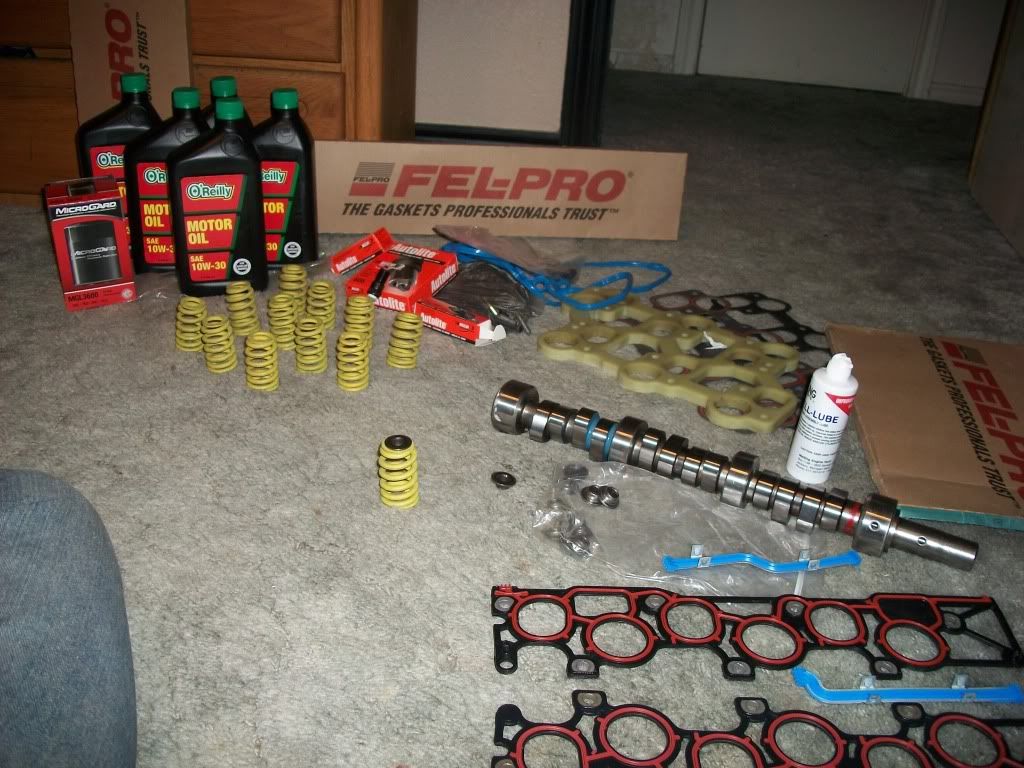 And the process: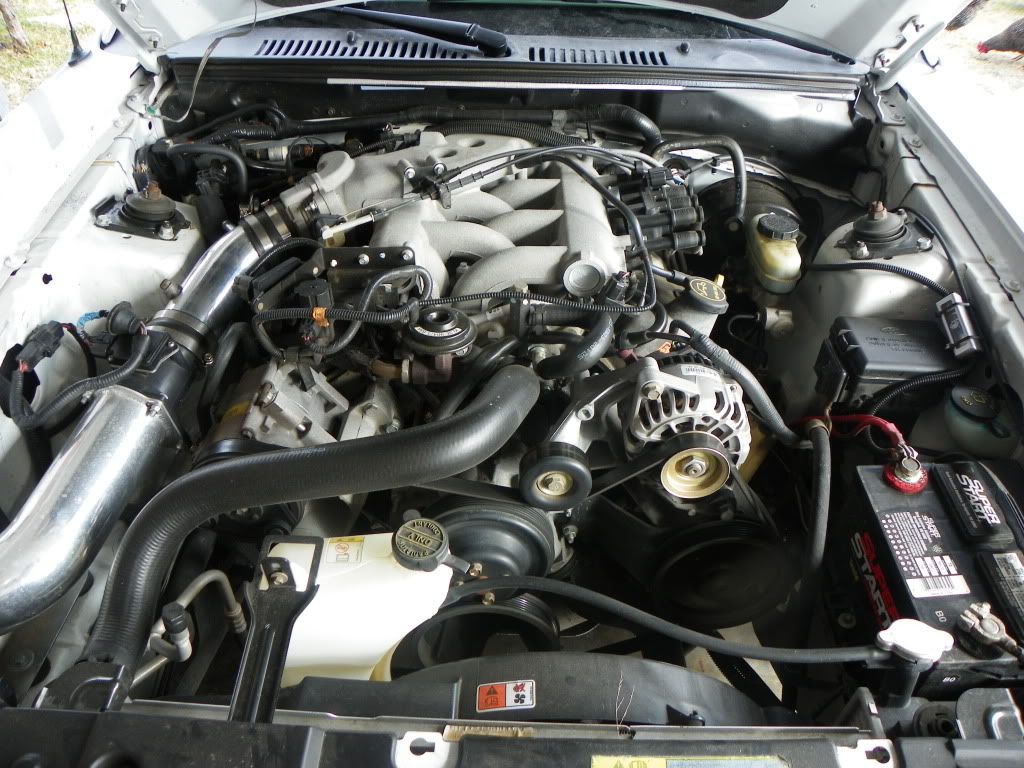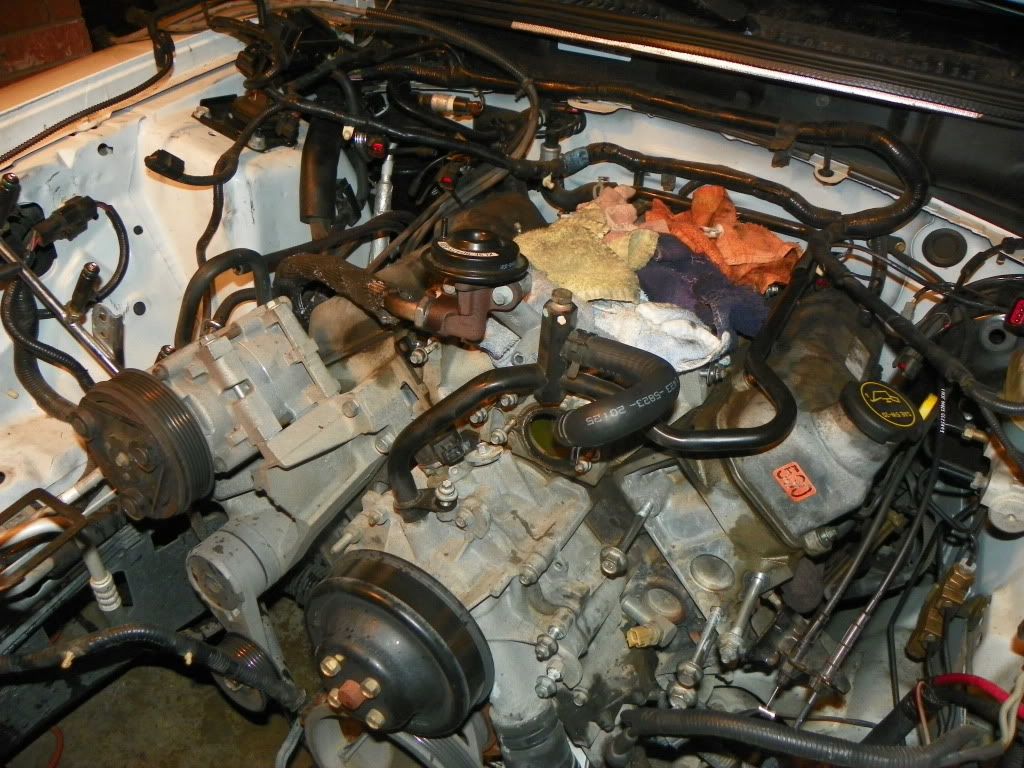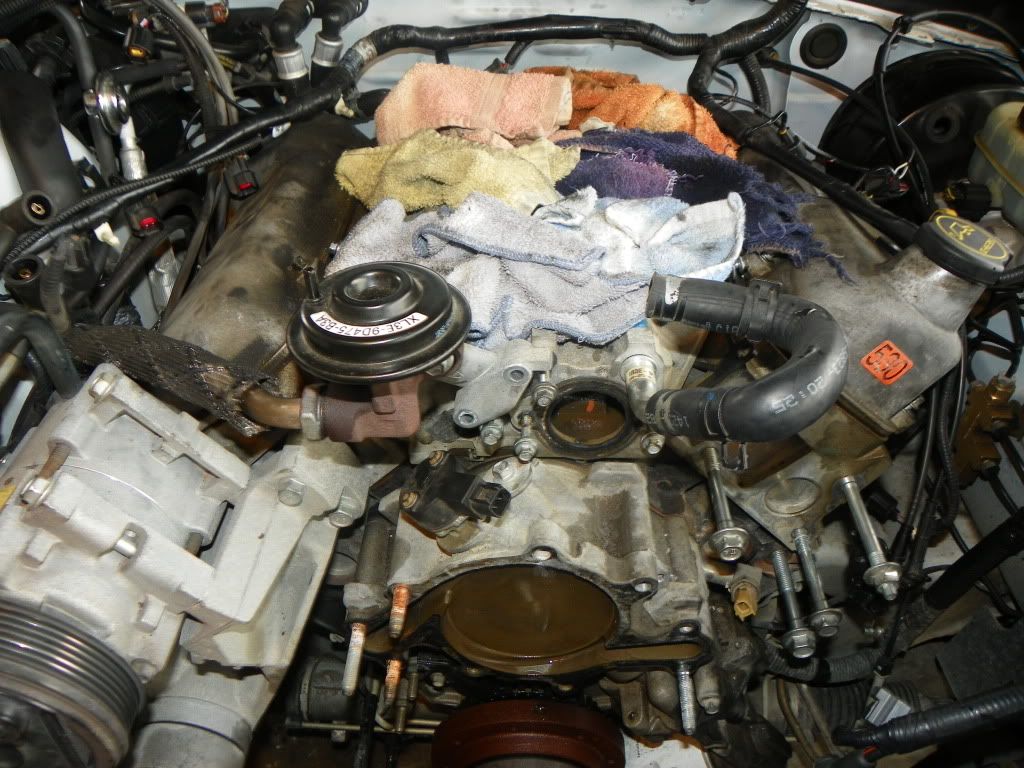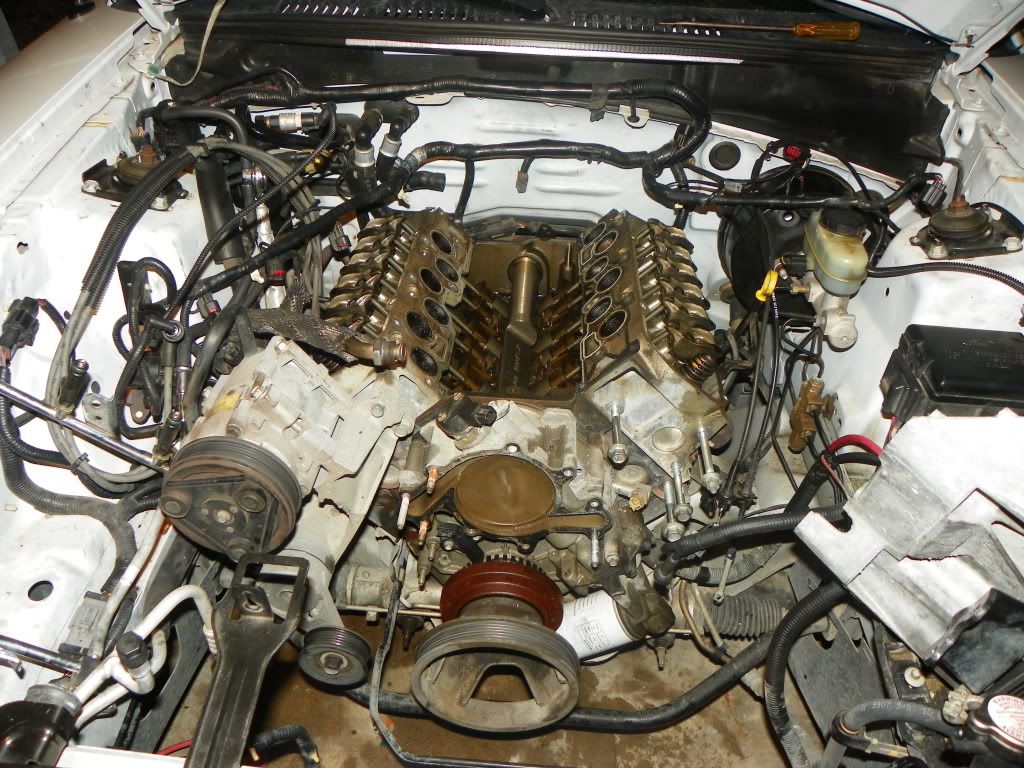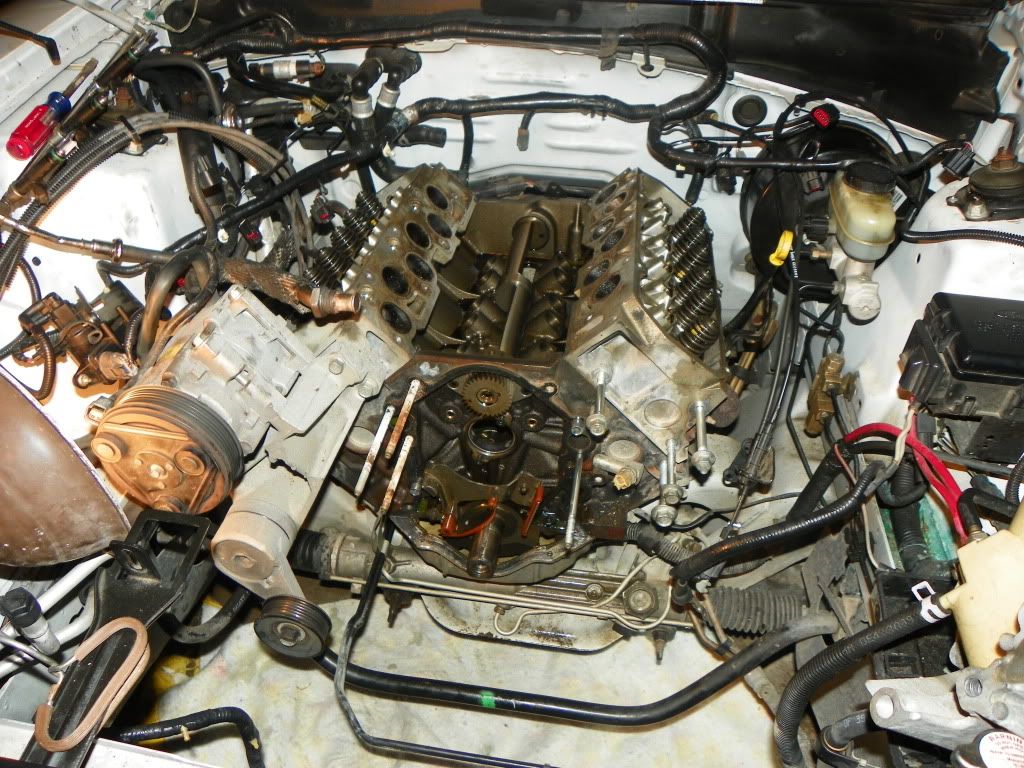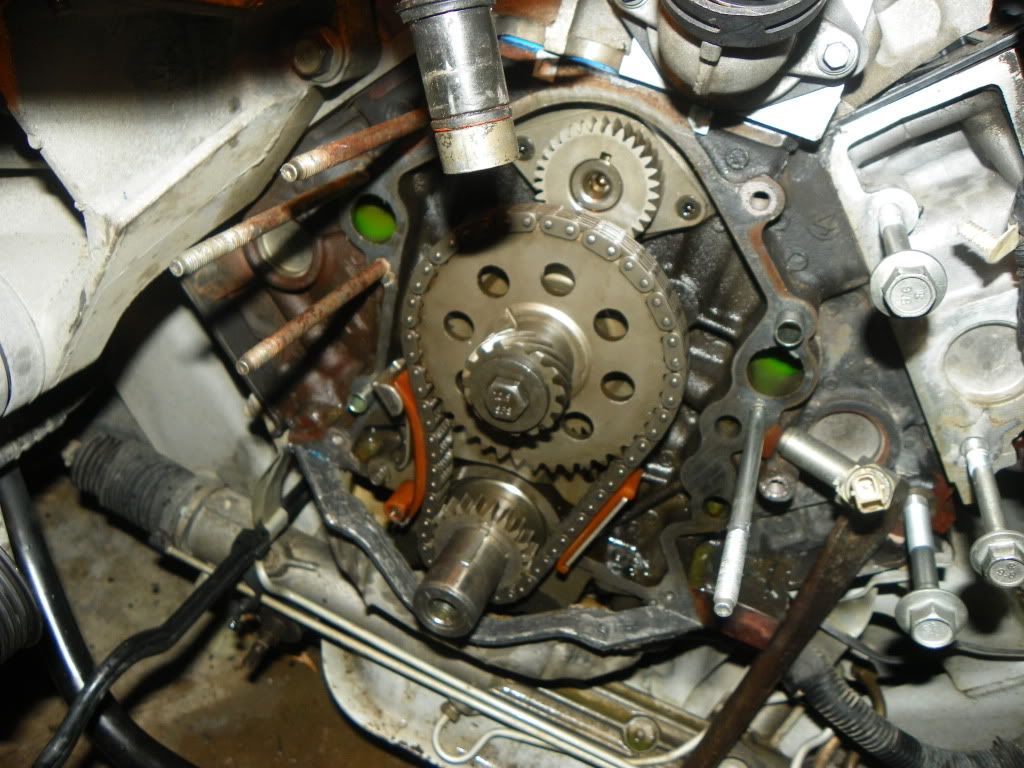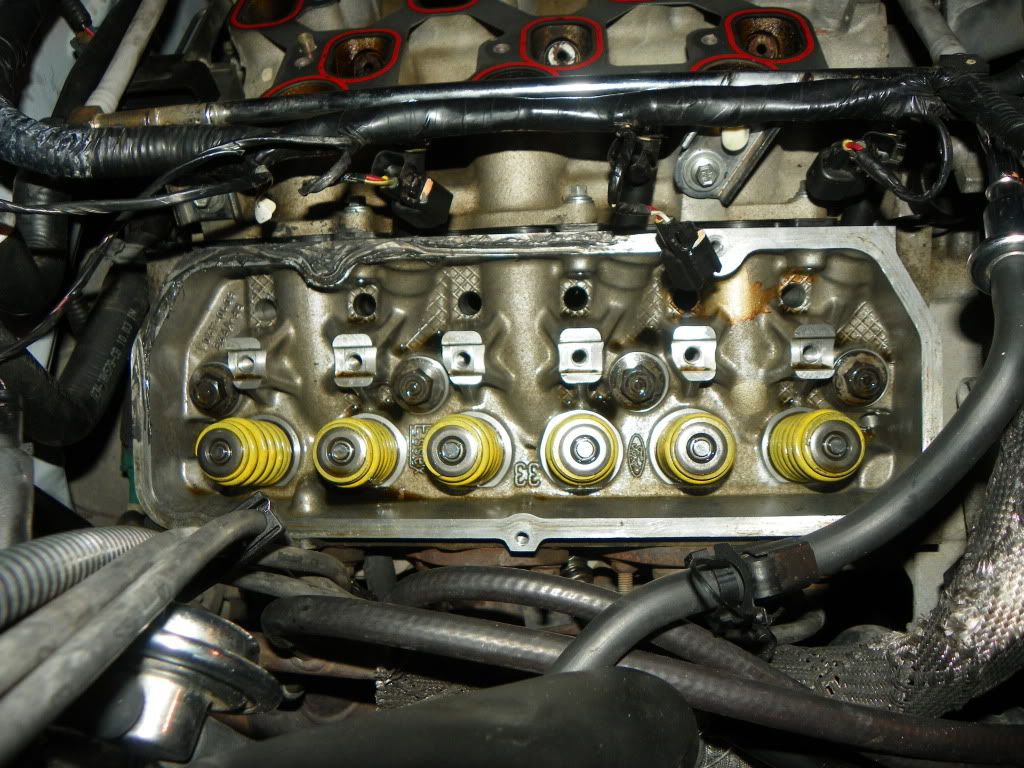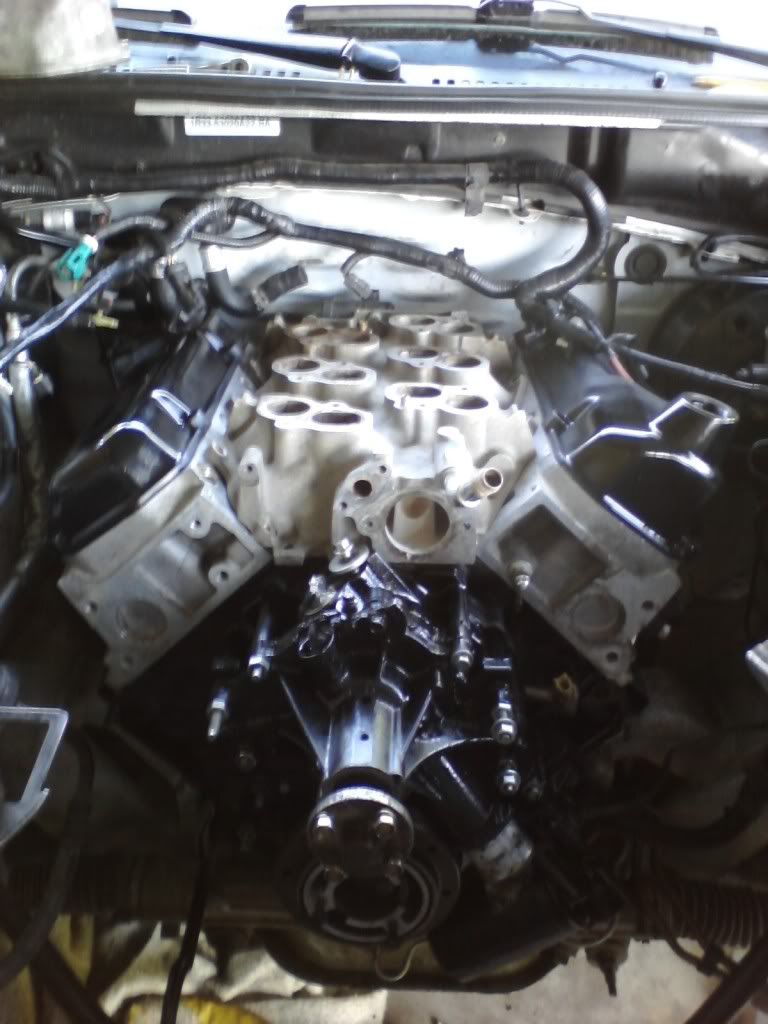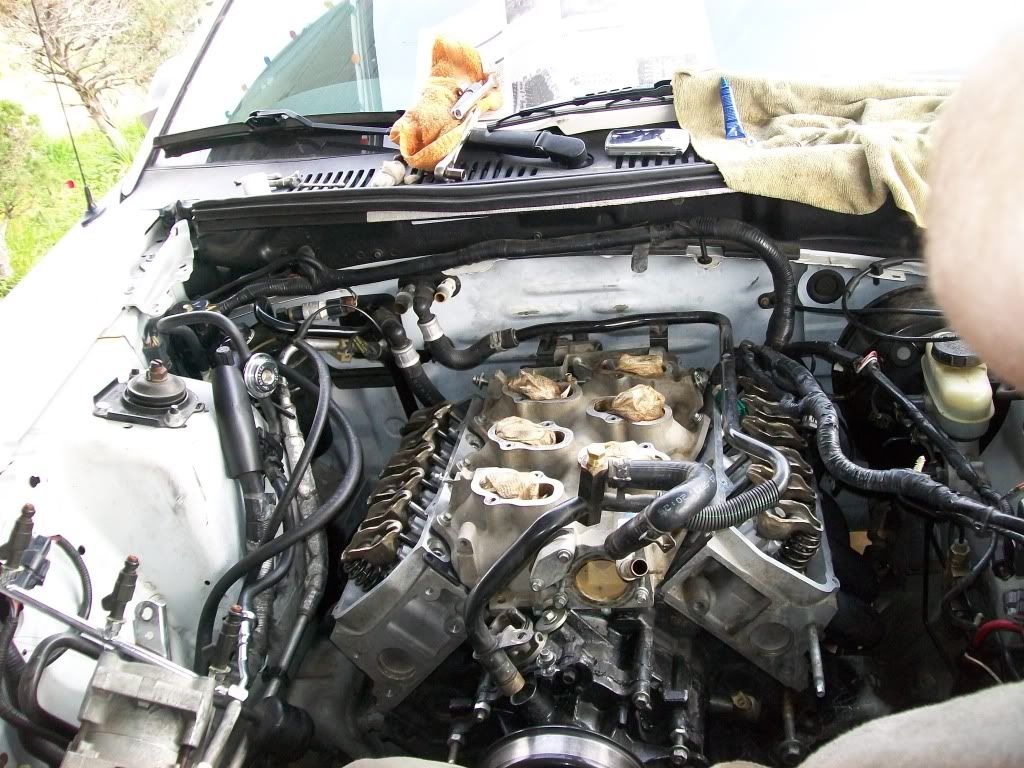 Of course this isn't the stock upper intake but when its all back together: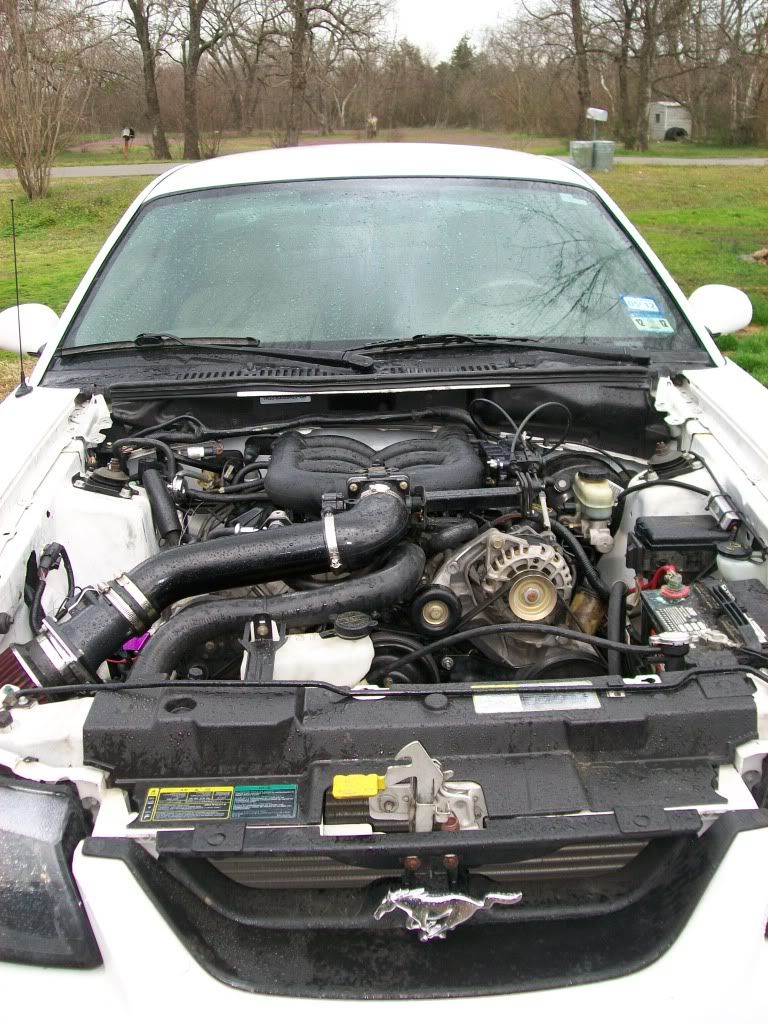 Expect 700-1000 in parts alone depending on the route you take and what all you buy.
Im under 60k miles on my car so I didn't mess with new rockers or lifters. I did have to get longer intake pushrods for my custom cam though.
Thats just cam costs though. A full exhaust is gonna net you another 1000 w/ parts and labor.
Then to make it run right your gonna want a dyno tune so you'll need a chip or tuner and to go get the tune.
---
Last edited by mustangmike09; 02-12-2012 at

07:25 PM

.
02-12-2012, 10:39 PM
Join Date: Feb 2012
Location: California
Posts: 11
---
Yes very insightful info. This is definitely going to be something that I (really) have to think through patiently. One other thing, I hear that shorty headers are a waste of money, would long-tubes be the way to go if upgrading the cam, or will shorties suffice?