hood
04-26-2012, 09:46 PM
hood
---
well i have been looking for a cobra r hood for a little while now. and my brother-in-law called me and told me he knew a guy that had one. so he sent me a pic and a phone number, so i called the guy up and i picked it for $100. all i have to do is paint it white and put it on.
04-29-2012, 04:31 PM
---
i got my hood and installed it but left it black for now. here are a few pics.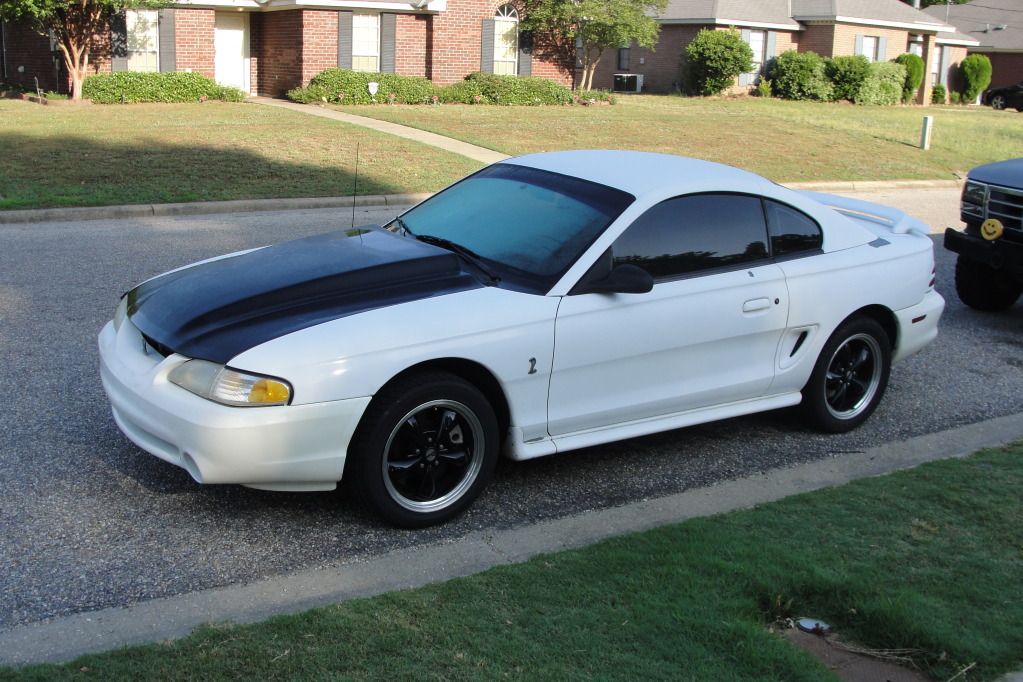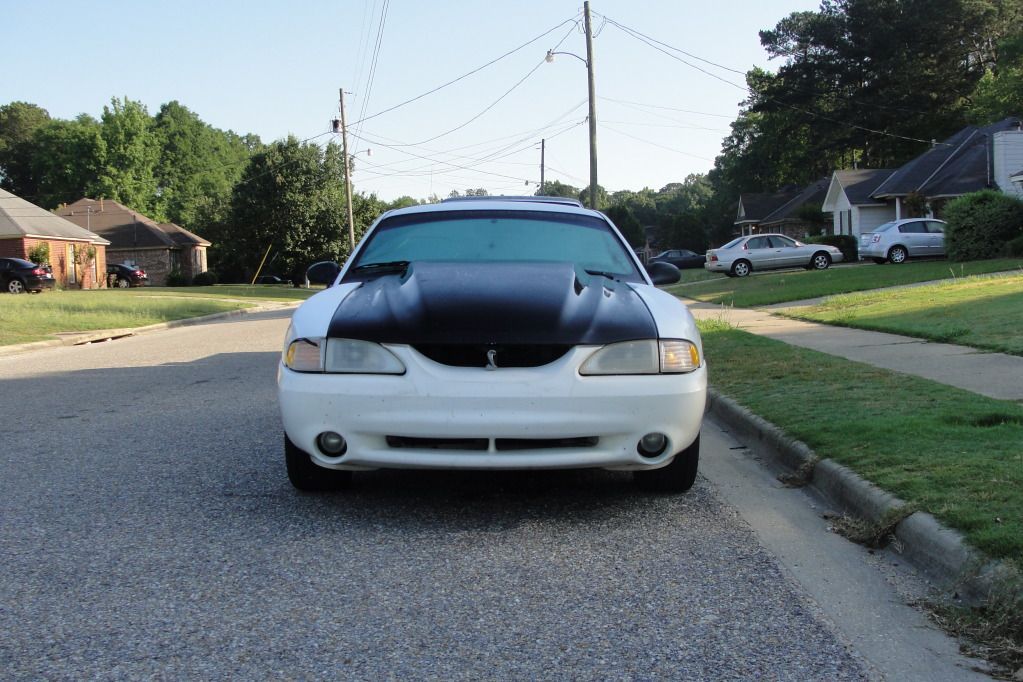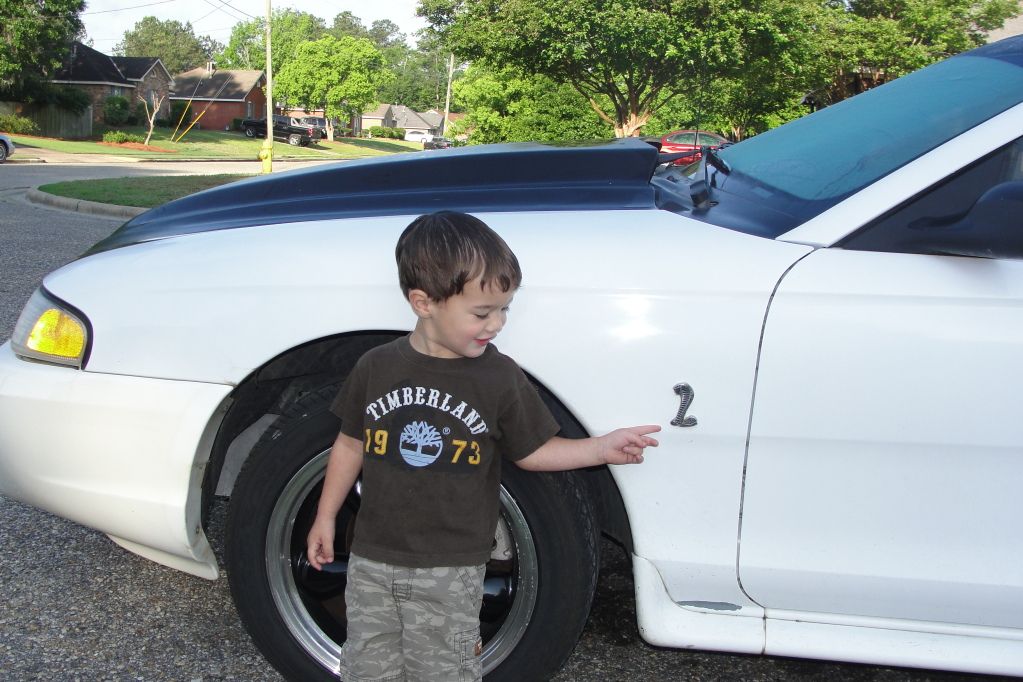 04-29-2012, 04:59 PM
---
Wow man for a hundred bucks I would say you did good. Are you planning on painting it??
04-29-2012, 08:04 PM
---
Great buy for $100 man!!! It'll look killer when you paint it
04-29-2012, 10:46 PM
04-29-2012, 11:14 PM
04-30-2012, 09:07 AM
---
the guy payed $100 for the hood and then sold his mustang and never installed it. he has had the hood for a while. the guy he bought it from cut about a foot section out of the back on the bottom so his blower would fit under it. structurally its still sound. it does have a couple of deep scratches but its fiberglass so its no big deal to fix. i am going to paint my car around tax time so it will stay black until then. but i figured for $100 i couldnt go wrong.
04-30-2012, 03:57 PM
---
Heck, I would just leave it. Black on white looks mean.
04-30-2012, 04:12 PM
---
i kinda thought about that. my wife hates it she says everything should match. i was thinking about pearl white and maybe the hood roof and spoiler black.
04-30-2012, 05:40 PM
---
Naw dude it's ricy looking when your start mismatching colors. Paint to match. Something worth doing is worth doing right.