2001 GT Brake question.
08-31-2006, 09:59 PM
Join Date: Aug 2006
Location:
Posts: 6
2001 GT Brake question.
---
Don't worry, this isn't the same question as last time.
After some (extremely) sprited driving, I went to bleed the brakes to remove the boiled fluid, and whatever gas developed in the system. Instead, I'm finding myself replacing my calipers.
Passenger side: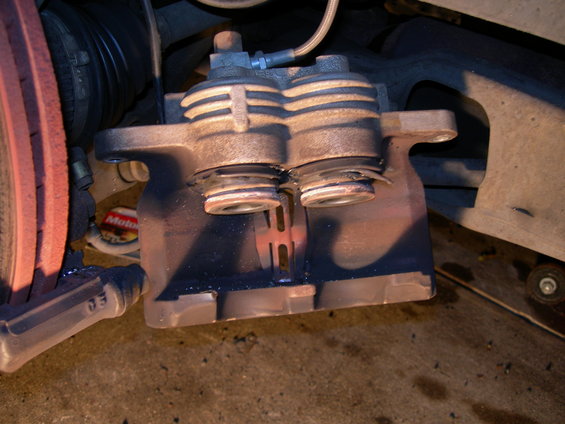 Driver's side: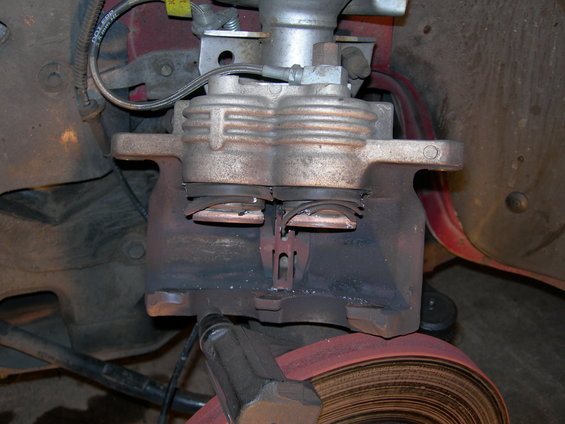 In addition to the vaporized piston boots, and one half vaporized slide pin boot, one of the calipers spread itself about 3.5mm. Do many Mustang GT owners experience this? If so, is there any sort of fix or it, or do you buy calipers and pads in bulk? lol
Thanks for any responses.
08-31-2006, 10:09 PM
5th Gear Member
Join Date: Aug 2005
Location: Whitehall, Michigan
Posts: 2,638
RE: 2001 GT Brake question.
---
You'd get more hits with this in 4.6... since it's an 01 gt it can go there [8D]
Can't say I've had that problem though, I'm using the cobra brakes, but I rarely drive hard.
Time to step up to 4-piston brakes from baer or something?
Thread
Thread Starter
Forum
Replies
Last Post